Fabulous Fitted Wardrobes in Maidenhead
Say no to dreary looking flat-pack wardrobes and say YES to our unique and custom-made wardrobes that ring with personality and look stylish and elegant!
We are craftsmen that love nothing better than helping our Maidenhead customers achieve bespoke storage solutions that are infinitely practical and effortlessly beautiful.
By creating your own wardrobes, you have access to your stored items in the way that you want them – no more digging around in drawers or rooting around in closets, everything will be exactly where you intended it to be.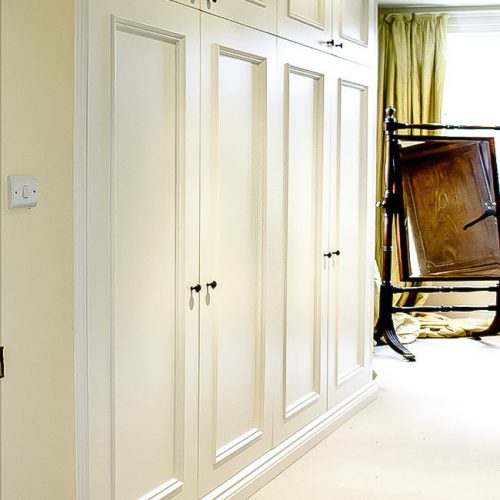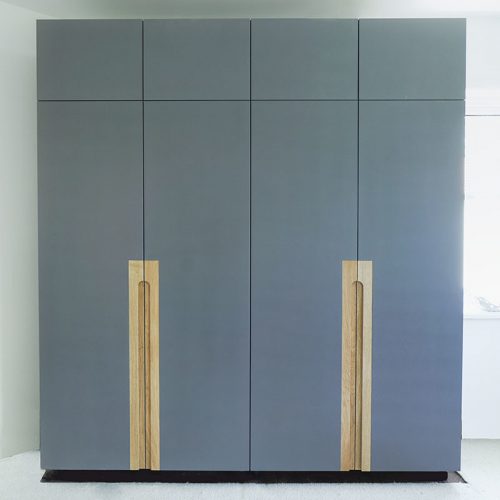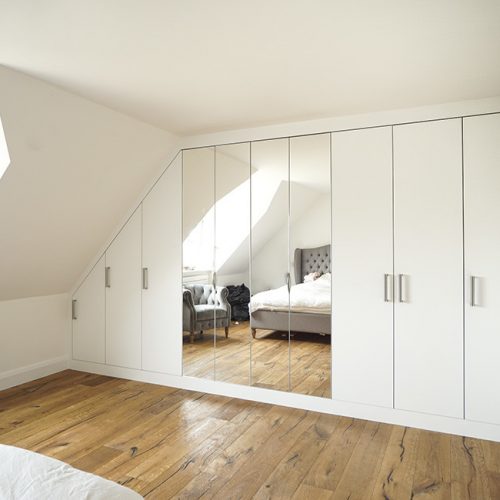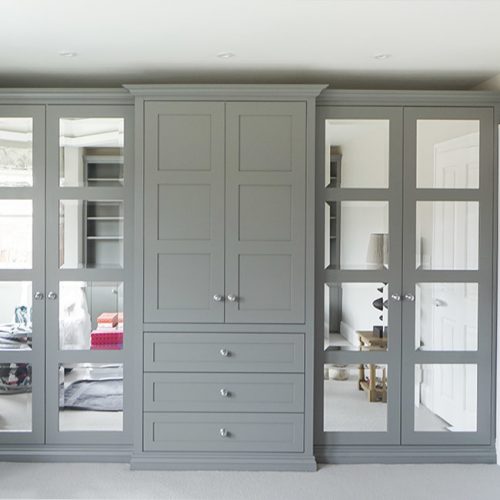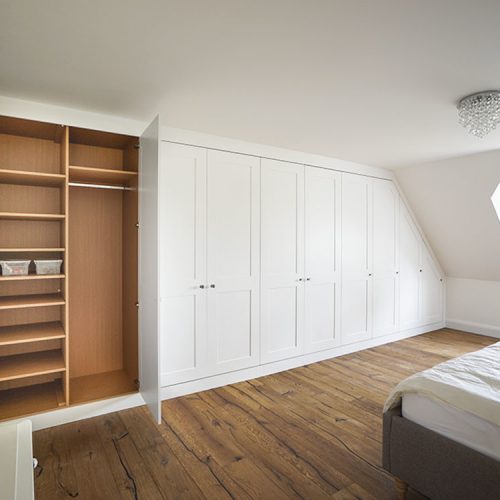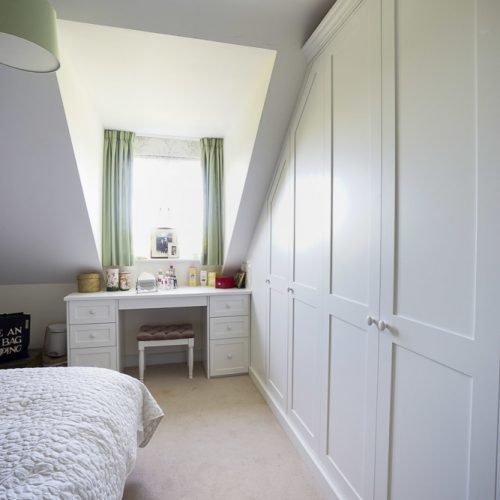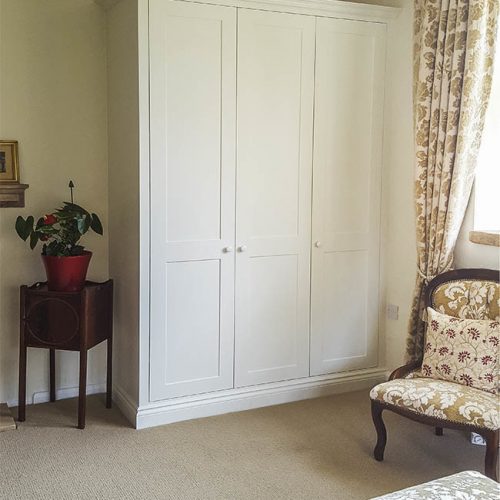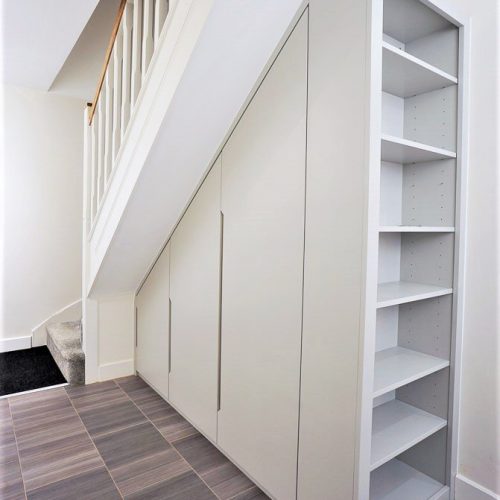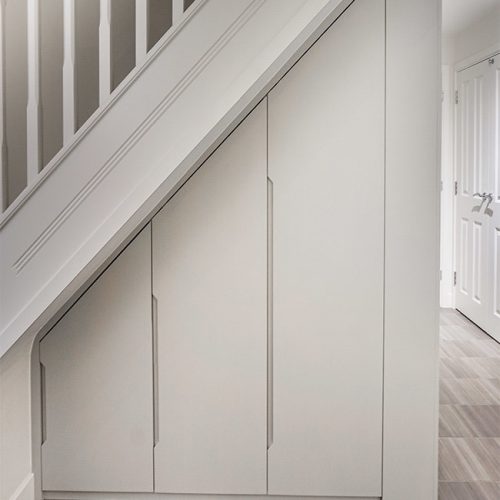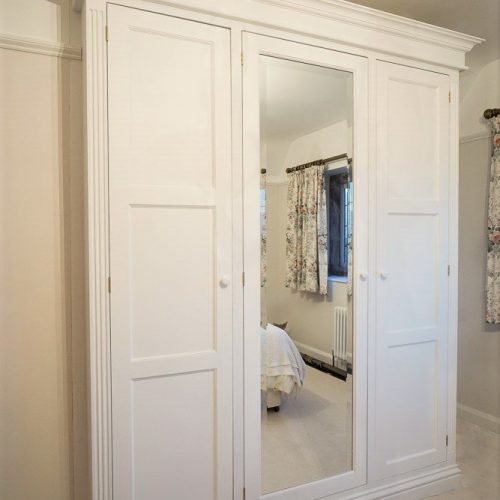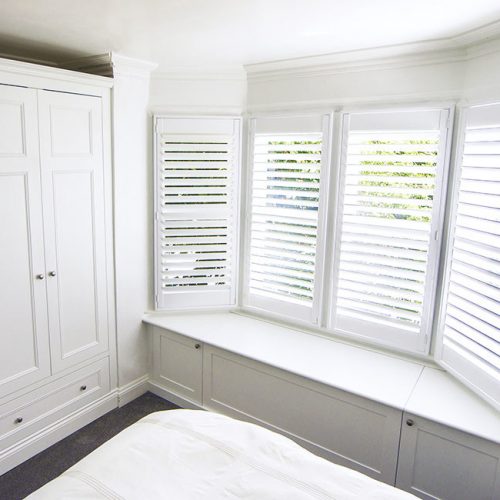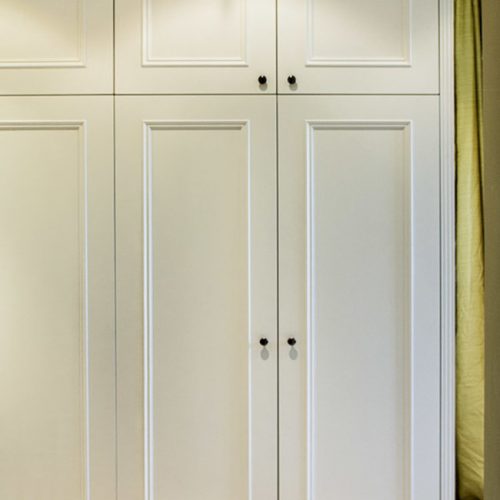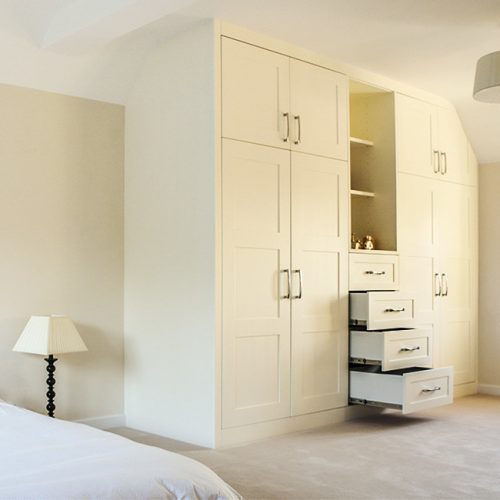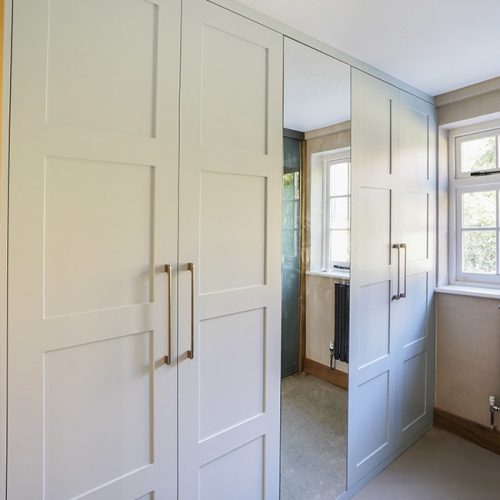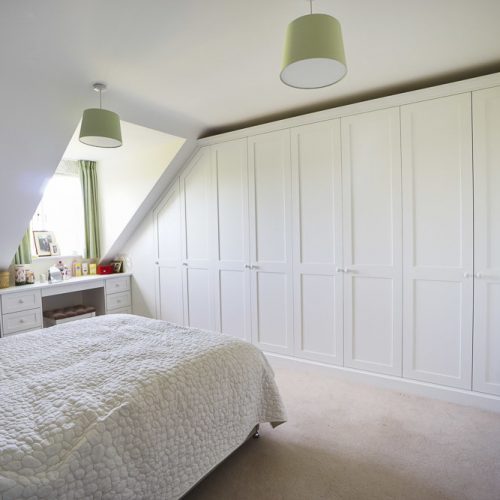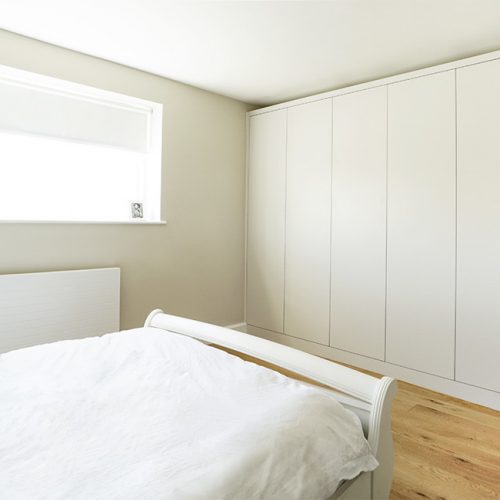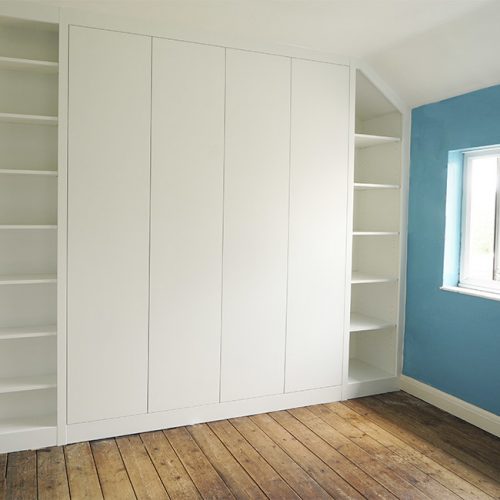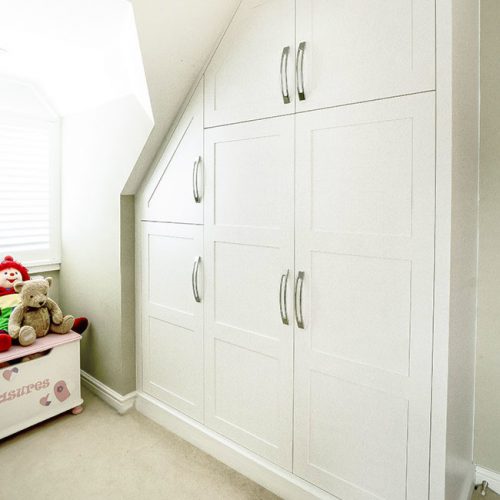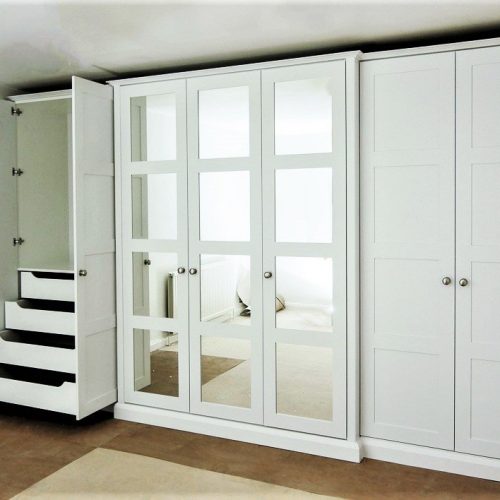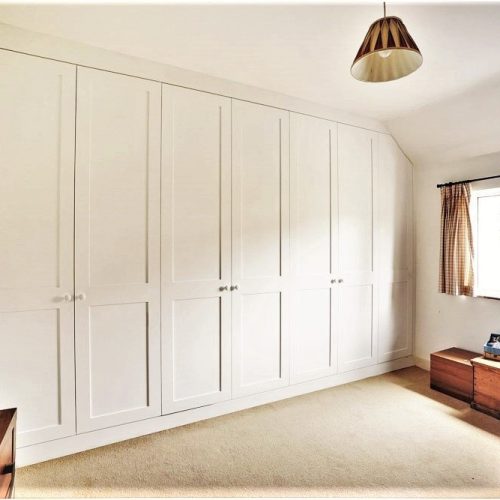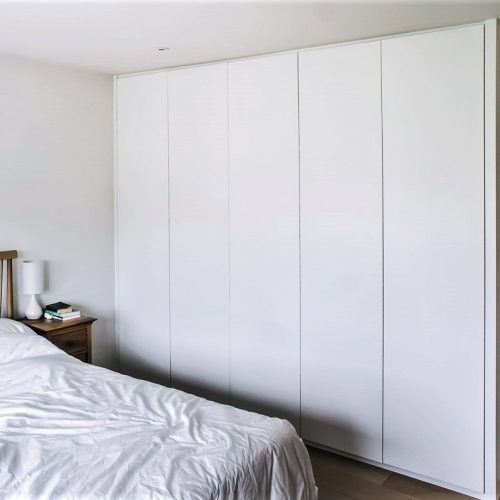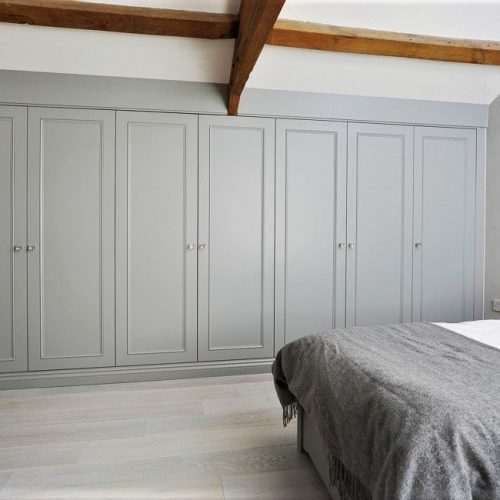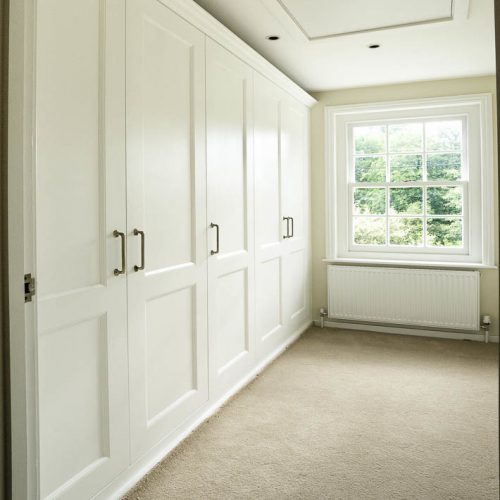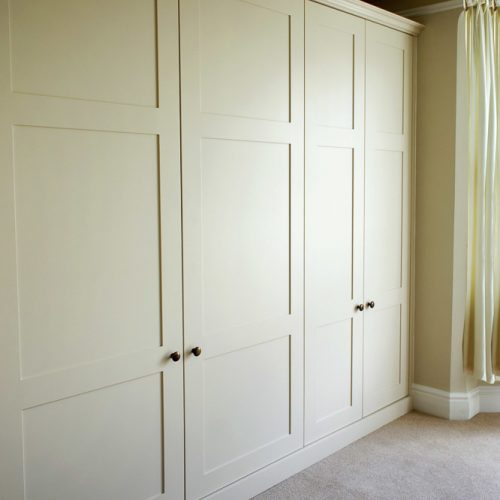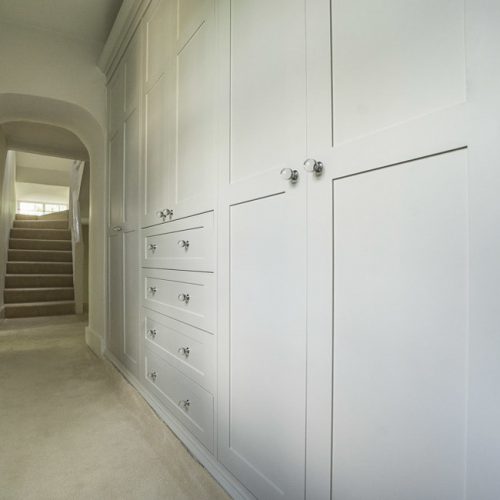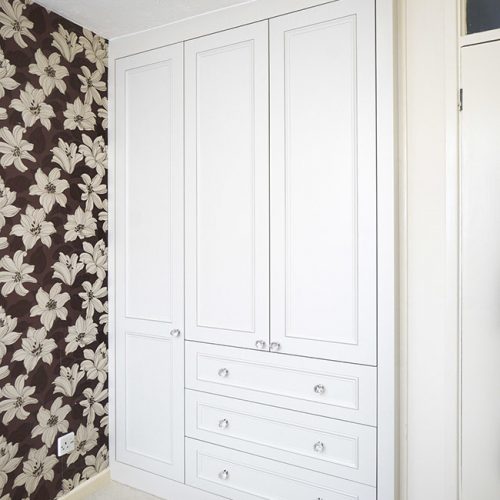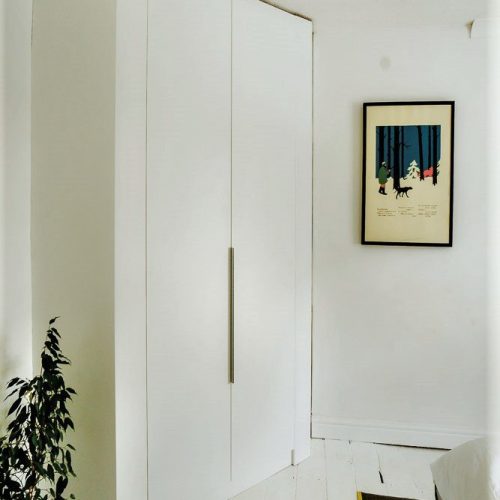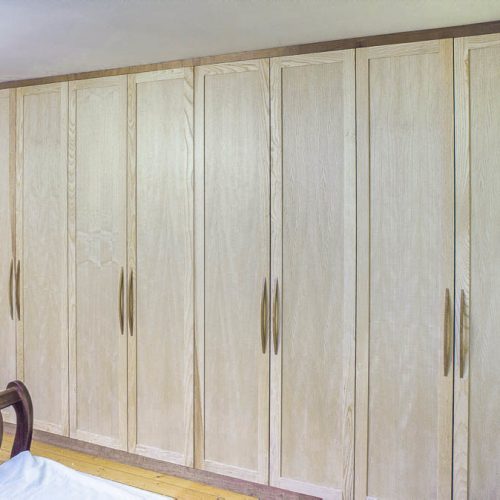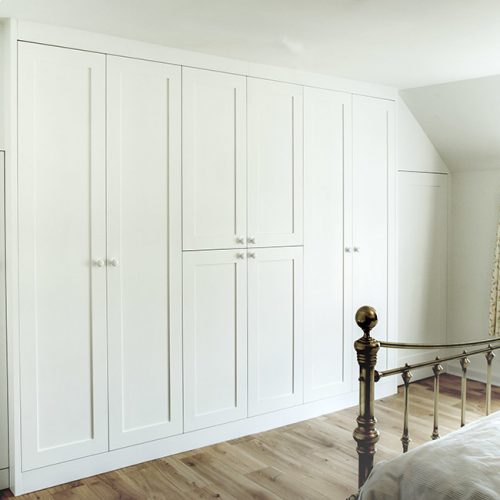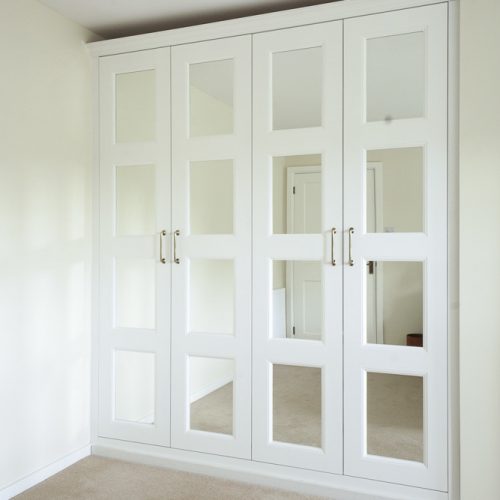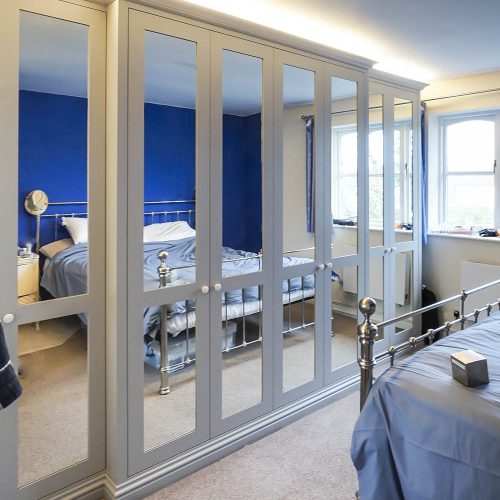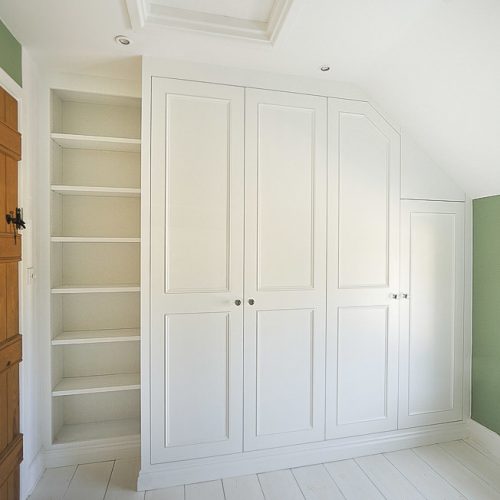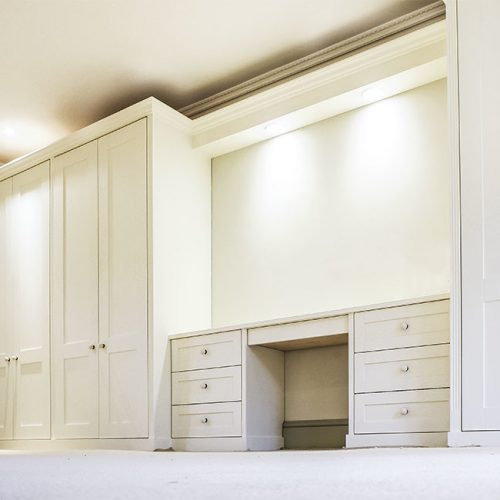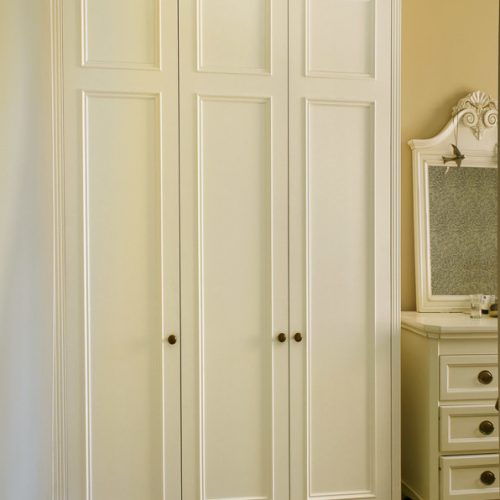 Styles of Built in Wardrobes​
Alcove wardrobes that have been designed to make full use of the alcoves in your bedroom.
Modern styled wardrobes can be a great style for your home, with a consideration of maximising your storage
Shaker design brings simple clean lines that blend in to any surrounding with timeless appeal.
Charming Victorian style built in wardrobes are made bespoke to fit in to many period homes
Customisation Configurations & Features to Fit Your Lifestyle
The possibilities of flexible wardrobe storage solutions are nearly infinite. 
Consider optimising inside wardrobe storage spaces through functional design with hanging rails or cubby shelving for jumpers and other large items.
Pull out trays for shoe and handbag storage for easy effortless access is also available.
Wardrobe drawers can replace a chest of drawers, or an accessory drawer for belts and other items.
Your bespoke wardrobe storage can be designed to illuminate your clothes with internal lighting. 
So, forget grappling in the dark to get dressed or retrieve items.

With our full customising service we can design the inside of your wardrobe to fit your requirements. 
To help you create the ideal wardrobe design for you, we have created the fitted wardrobe design guide.

How much storage do you need in your Fitted wardrobes?
To make your bespoke storage space work for you, think about how to divide the wardrobe storage space to suit your requirements
Storage to Fit Your Space
There are many huge benefits to having a custom fitted wardrobe in the bedroom. 
The top benefit our customers realise is a newfound sense of extra space. 
No more bulky free-standing dressers, everyday items are stashed away yet easily accessible. 
All the free space you have once the wardrobe is installed can be left open or filled with furniture or décor.
Whether you inhabit a huge loft or tiny urban flat, a wardrobe can be custom built to fit your space. 
Our large fitted bedroom wardrobes provide expansive amounts of storage features spanning a full wall if desired. 
These larger built-ins are ideal for big houses and lofts with master bedroom suites and allow for a range of storage features to organise your things including lots of hanging space, deep wide drawers, open shelves, pullout trays, shoe racks and more.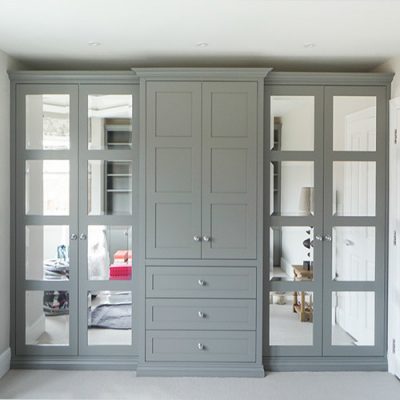 Often installed from ceiling to floor, wardrobes make the ideal storage for today's small interior spaces.
For studios and tiny flats where furniture needs to be wholly purposeful and multi-functional the wardrobe provides the ultimate space-saving storage solution available.
Wardrobes can be fitted to the most unusual shape and sized rooms and provide an individual touch to enhance your slumber spaces. 
Creating a wardrobe to make the most of your available square footage is what we love doing.
Alternatively, contact us to discuss your ideas or fill our our Free estimate form!
Internal Arrangements for your Wardrobes

Expert Craftsmanship & Precision Installation​
Each one of our built-in wardrobes are constructed to your specification by our own in-house team expert craftspeople and installed by our own highly skilled outfitters. 
We specialise in creating the highest quality personalised wardrobe to exceed your expectations.
Our built in and fitted bedroom furniture is guaranteed to ideally optimise your space in a functional, adaptable and elegant design delivered to our highest quality and within a competitive price. 
Finest Materials & Finishes​
Every piece of fitted furniture that we create for your home is made with the best quality material and professionally finished and installed.
The materials used are based on each customer's desires whether you choose a solid wood or a painted finish for a modern look. We will use the finest materials possible to fit within each budget.
Creating the perfect finish for your furniture is perhaps the most important factor bringing to life your design, as this is what makes the furniture look great, therefore we offer a range of finishes from hand painted with paint from various suppliers for example, Farrow & ball, or Little Greene,
Spraying your furniture gives you the best possible finish. We can spray paint your furniture with any of the above paints, or alternatively in an extra hard lacquer to provide a lifetime of use in any range or sheen levels, from eggshell to gloss and is available in any colour.
Finishing is carried out in our workshop prior to each piece been fitted to your home, meaning your furniture will be ready sooner with less disruption.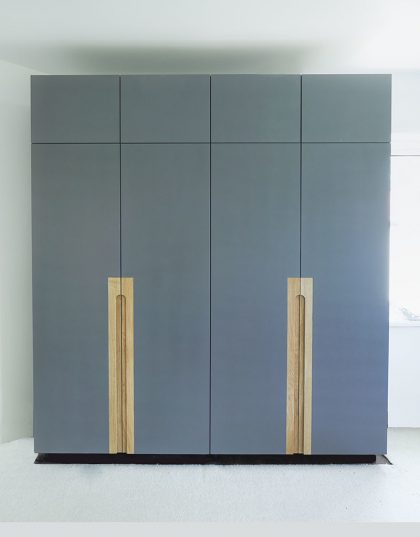 Choose us and you get....
5* Star Furniture & 5* Rated Service

Our custom-made fitted furniture is created with you in mind, we design and create all aspects of your bespoke made furniture that accentuate your living space.

Robustness​
All of our bespoke furniture is constructed using only strong and robust materials.

Pre-finished​
Pre-finished in your colour of choice in a special hard wearing protective lacquer. Means less disruption…

Fitted in only one day!​
Yes you read that right, Fitted in only one day! Why should you put up with any longer ?
Guaranteed​
We guarantee all of our work and only design and construct bespoke furniture to our high standards.
Get in contact with us today to discuss your ideas and we will give you a quotation FREE of charge with absolutely no obligation. Just fill out our Free Quote Form
We provide bespoke, High Quality Fitted Furniture at affordable rates.