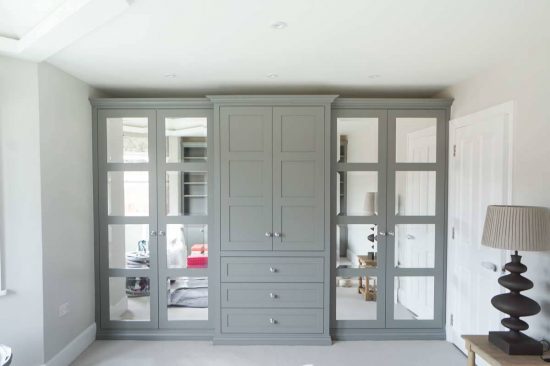 Fitted Victorian Bedrooms & Wardrobes
If you're after incredibly appealing wardrobes that have a timeless luxury quality then you should consider our wonderful fitted Victorian wardrobes.
Victorian wardrobes were a sign of status during the Victorian era, with cabinetry and craftsmanship being a much-admired occupation.
For a fraction of the cost, you can have fitted Victorian style wardrobes in your house, giving the same grand aesthetic design.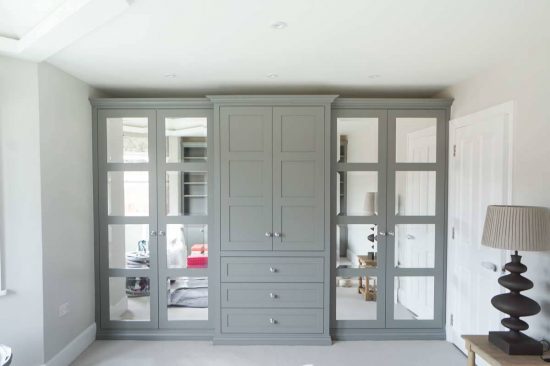 Victorian Wardrobes (Styling)
Most Victorian styled fitted wardrobes make use of panelling that is built into the overall frame and gives an elegant 3-dimensional design. 
Most panelling is neutral and in the same colour and style as the surrounding wardrobe although a popular addition is bevelled glass or mirror doors on the wardrobe.
It takes a great degree of expertise to ensure that the wardrobe is crafted in such a way and lines and symmetry play a key role in the Victorian fitted wardrobes high appeal.
Fitted Period Victorian Wardrobes Finishing
Traditionally dark woods were used in Victorian wardrobes and they look as good today in contemporary dark finishes as they did more than a century ago. 
If dark finishes such as greys or Victorian green colours aren't for you, then you can still make use of the Victorian styling in lighter more contemporary painted finishes. 
Some of our favourite Fitted wardrobes combine traditional Victorian styling with modern and airy colour schemes. 
However you choose to finish your Victorian style fitted wardrobes, you will be assured the highest quality and best finishes are achieved.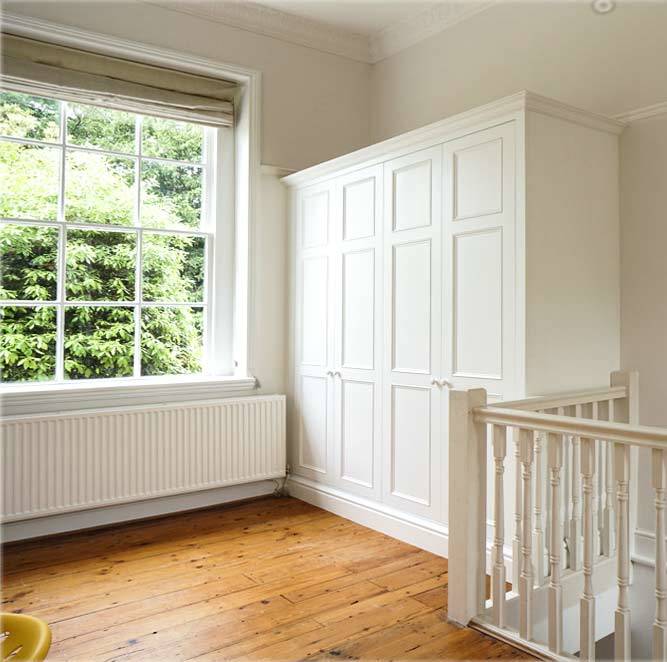 Fitted Victorian Inspired Wardrobes
Traditionally inspired Victorian wardrobes feature elegant panelled doors with a selection of ornate period beading. 
Combined with gorgeous bevelled mirrors, or raised panels, creating a beautiful reproduction styled Victorian door.
Modern Styled Victorian Wardrobes
Built in Victorian wardrobes add a classic beauty to any home by adding a little flair. 
Our Victorian styled wardrobes are enhanced with soft close doors and drawers, with a range of luxurious interiors tailored for you to create a multi-functional storage wardrobe.
Period Victorian Wardrobe Door Styles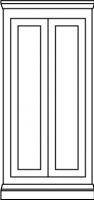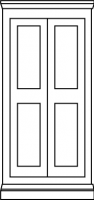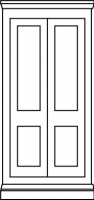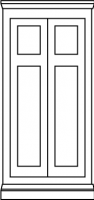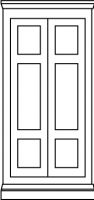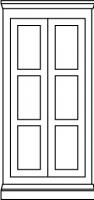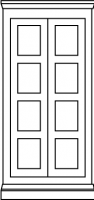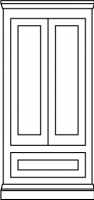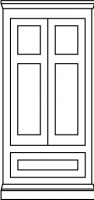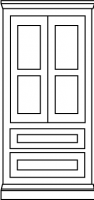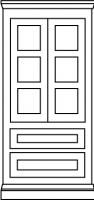 Choose us and you get....
5* Star Furniture & 5* Rated Service

Our custom-made fitted furniture is created with you in mind, we design and create all aspects of your bespoke made furniture that accentuate your living space.

Robustness​
All of our bespoke furniture is constructed using only strong and robust materials.

Pre-finished​
Pre-finished in your colour of choice in a special hard wearing protective lacquer. Means less disruption…

Fitted in only one day!​
Yes you read that right, Fitted in only one day! Why should you put up with any longer ?
Guaranteed​
We guarantee all of our work and only design and construct bespoke furniture to our high standards.
Get in contact with us today to discuss your ideas and we will give you a quotation FREE of charge with absolutely no obligation. Just fill out our Free Quote Form
We provide bespoke, High Quality Fitted Furniture at affordable rates.