Once confined to the history books or only available to affluent homeowners with enough space, having a home library was seen as a luxury that the modern home could ill afford. 
All that has changed, with new design techniques and our ever-growing thirst for knowledge and reading which has seen a resurgence in the popularity of home libraries and fitted home library furniture.
At Built In Solutions, there is nothing that we love better than crafting bespoke, elegant and standout fitted library solutions that showcase your amazing book collections.
We bring exceptional craftsmanship to every home library furniture project, creating custom-made fitted library furniture that makes use of unused space in home studies, offices, living rooms and bedrooms.
All of our fitted home library furniture is tailor made to your specifications, with made to measure home library shelving that is height adjustable, beautifully crafted base cabinetry and cubby holes for storage.
All of our bespoke furniture is made in Britain using high-quality materials and finished with a hard wearing lacquer to ensure that your home library looks good after many year's usage.

Home Library Ideas (Home Library Design)
There are so many wonderful home library ideas. We have come up with a short list of our favourite home library design innovations to get your creative juices flowing before contacting us to discuss what you want!
Why Built in Solutions make the best Home Libraries?
We are extremely proud of creating high quality fitted furniture and custom-made home libraries with an affordable and accessible pricing structure. Our customers always leave great reviews and there is nothing better than seeing an amazing reaction to our fitted home library furniture.
Our process is seamless and designed to have your fitted furniture made to specification and installed quickly and to a high quality. It all starts with a simple filling out of our get a free quote form.
A perfect addition to any home and especially useful during the cold winter months, one of our warm wood home libraries can warm up even the coldest of spaces and fill it with everything you value most.
Look at our Awards - Best Customer Service 6 years running !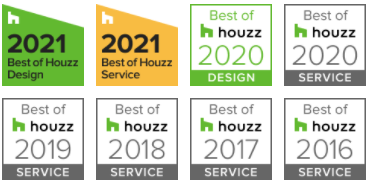 Expert Craftsmanship & Precision Installation​
Each one of our home libraries are constructed to your specification by our own in-house team expert craftspeople and installed by our own highly skilled fitters. We specialise in creating the high quality personalised fitted furniture to exceed your expectations.
Our built in home library shelving is guaranteed to ideally optimise your space in a functional, adaptable and elegant design delivered to our highest quality and within a competitive price.
Choose us and you get....
5* Star Furniture & 5* Rated Service

Our custom-made fitted furniture is created with you in mind, we design and create all aspects of your bespoke made furniture that accentuate your living space.

Robustness​
All of our bespoke furniture is constructed using only strong and robust materials.

Pre-finished​
Pre-finished in your colour of choice in a special hard wearing protective lacquer. Means less disruption…

Fitted in only one day!​
Yes you read that right, Fitted in only one day! Why should you put up with any longer ?
Guaranteed​
We guarantee all of our work and only design and construct bespoke furniture to our high standards.
Get in contact with us today to discuss your ideas and we will give you a quotation FREE of charge with absolutely no obligation. Just fill out our Free Quote Form
We provide bespoke, High Quality Fitted Furniture at affordable rates.