Living Room Furniture in Oxford
We have served the city of Oxford and its surrounding areas for many years and know just how house proud our customers are; this is why we pour our heart and soul into each and every bespoke living room furniture set that we craft.
Living room furniture can completely makeover your living space, breathing a fresh lease of life and restoring it to be the heart of your home once more. Property in Oxford ranges significantly from modern new builds to historic and graded buildings and we have the expertise to make your living room furniture seamlessly fit into your property.
At Built in Solutions, we marry high quality furniture, hand crafted, with your lifestyle in mind, bespoke complementary designs, elegant features and finishes.
What is Living Room Furniture?
Living room furniture provides additional storage or display space in your living room and is often constructed around your entertainment system (TV, games consoles, etc.) to frame your home entertainment and add depth to your living room.
When designed by a top living room furniture creator such as ourselves, your living room furniture could serve as a gorgeous backdrop to all your love filled family activities. 
Effortlessly practical and great to look at, we have crafted living room furniture for all situations and settings and relish the challenge of a new set.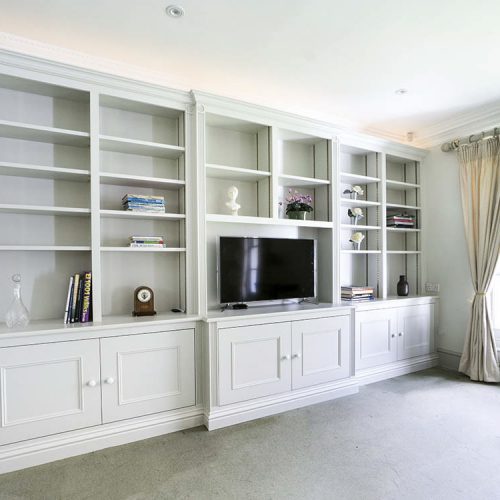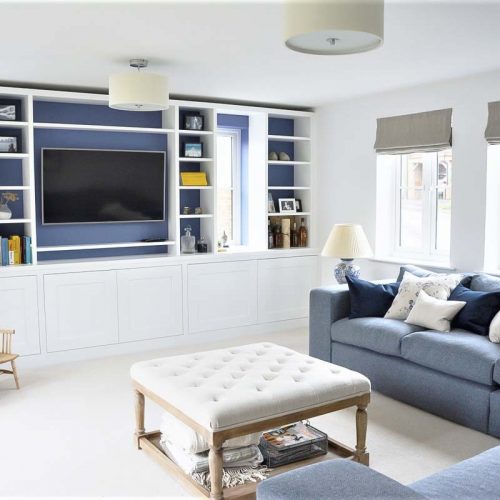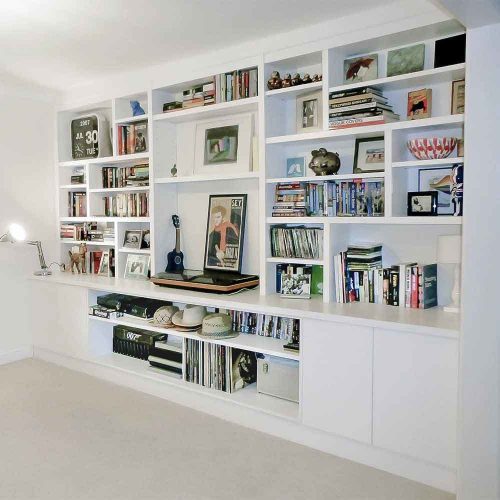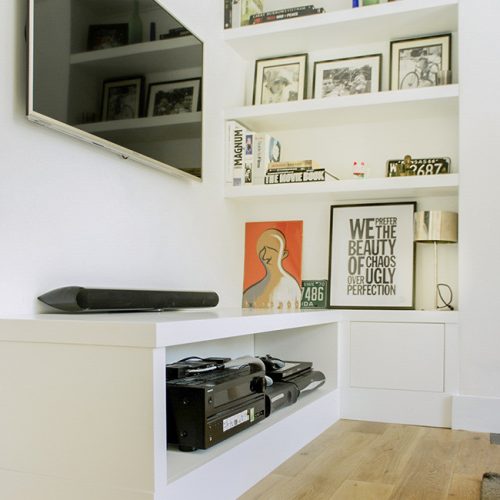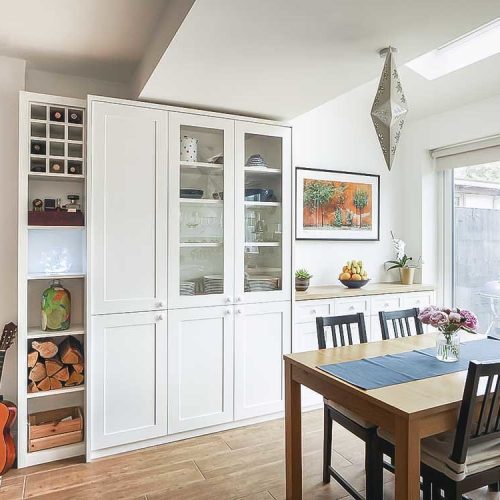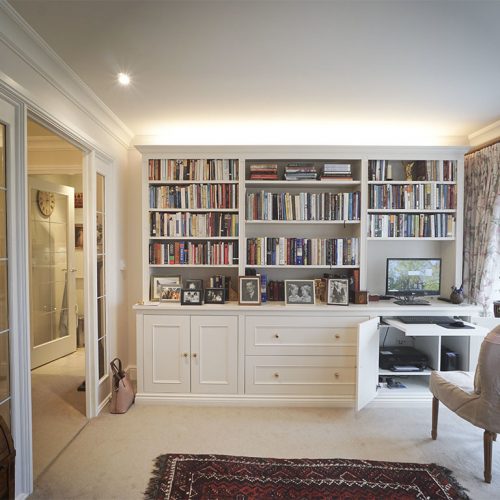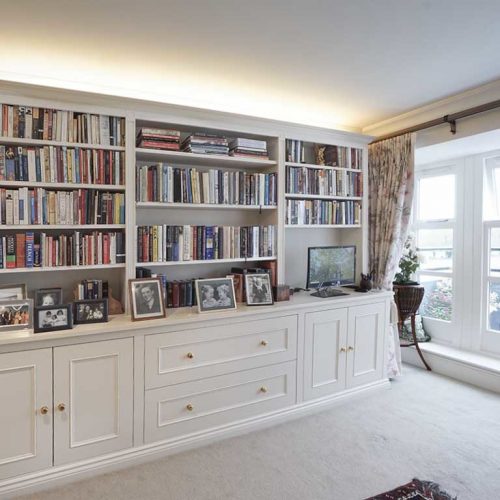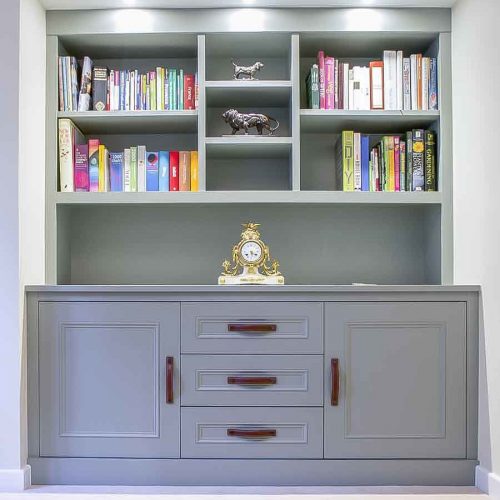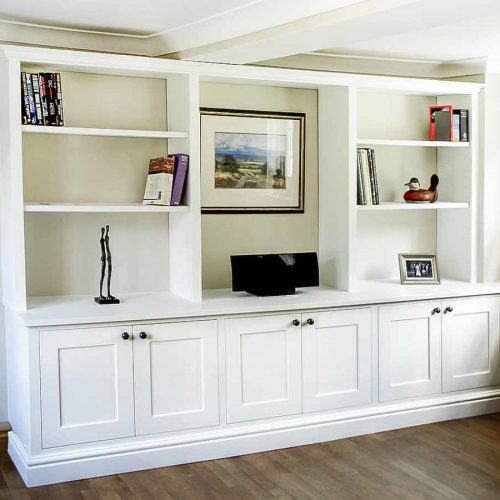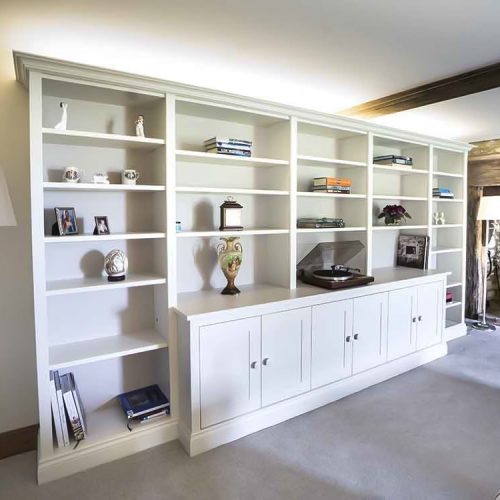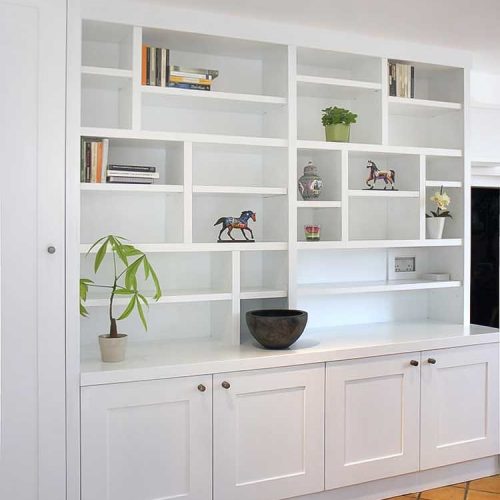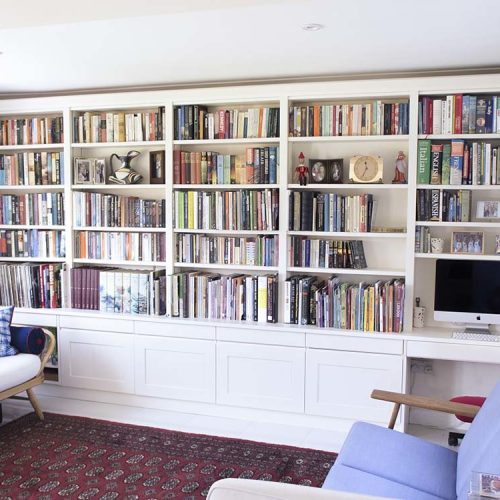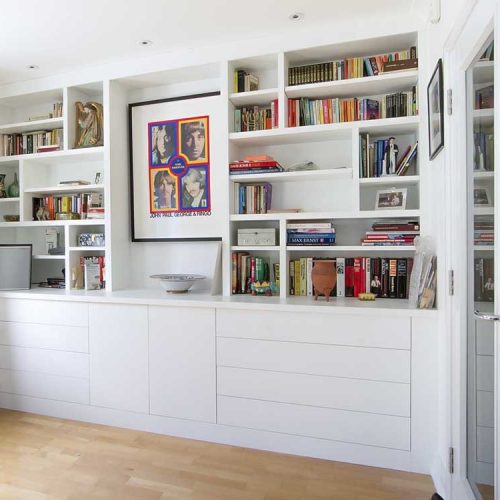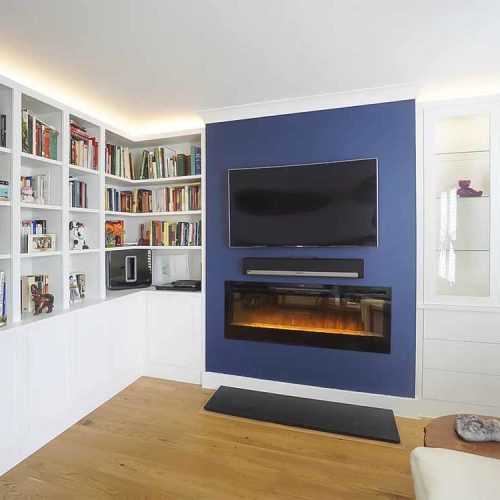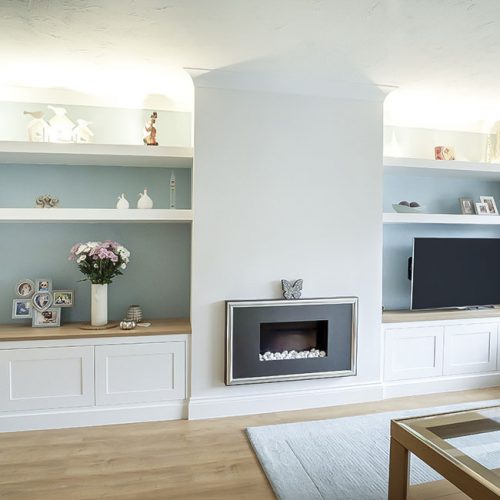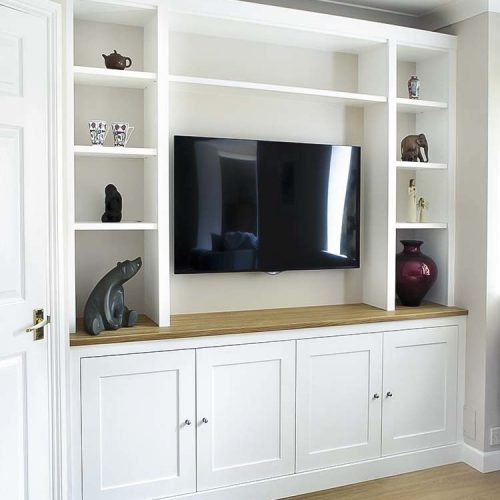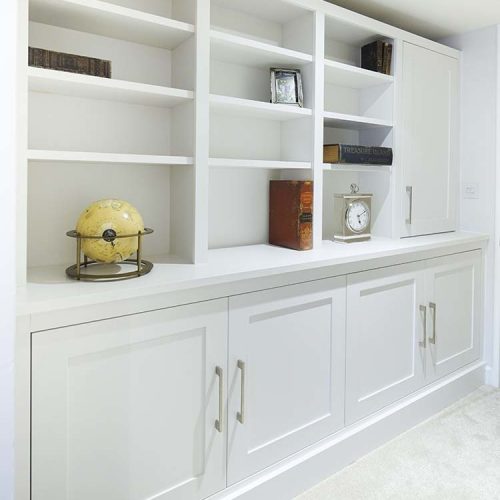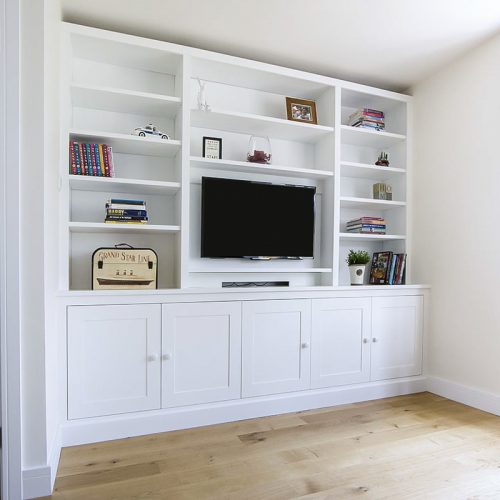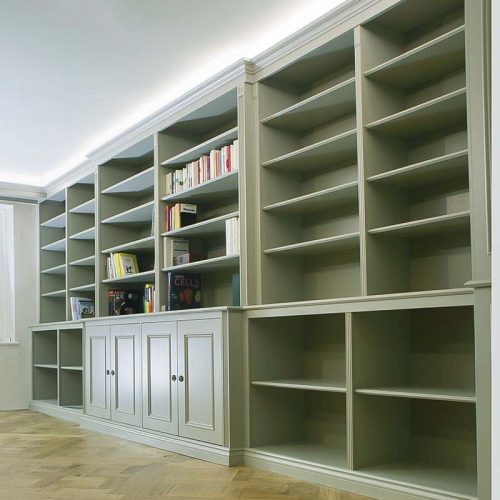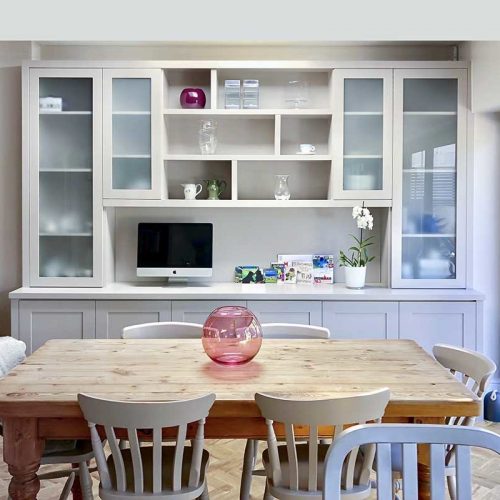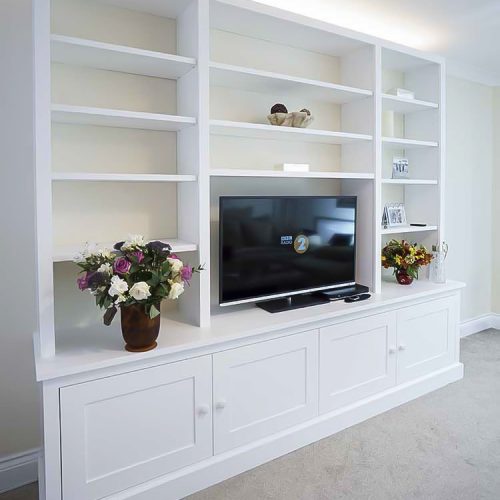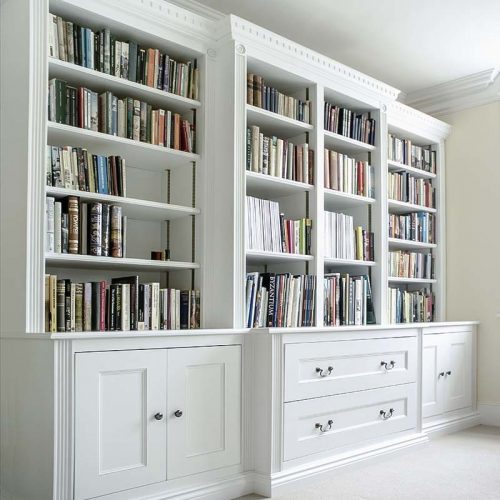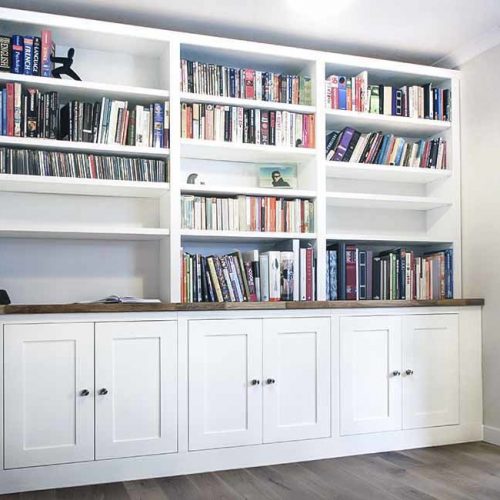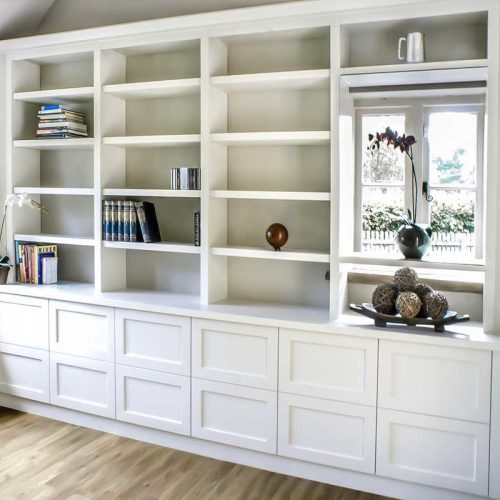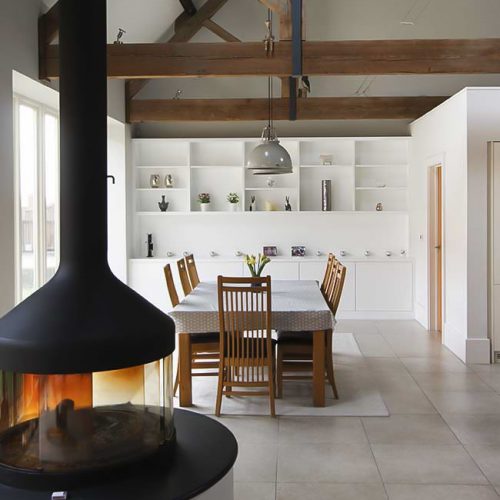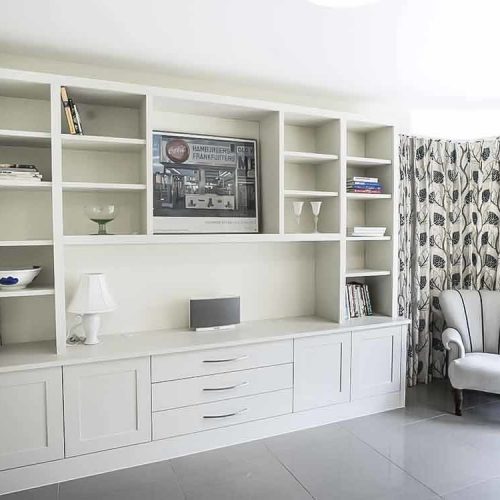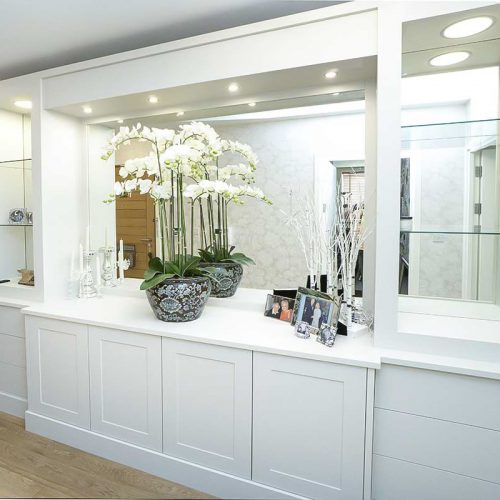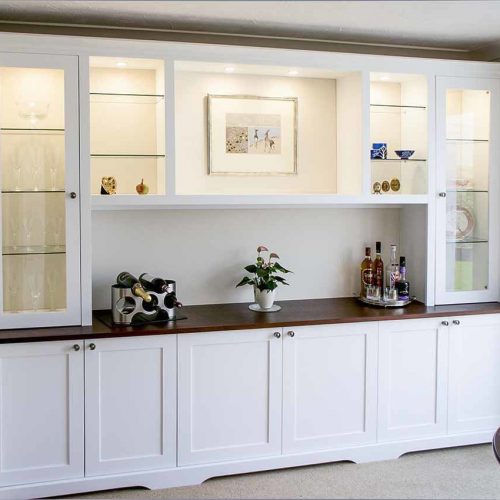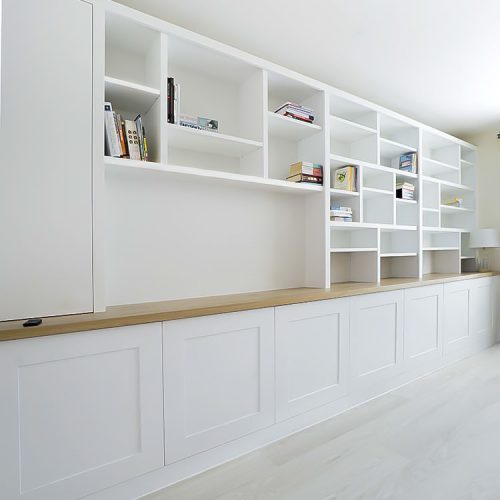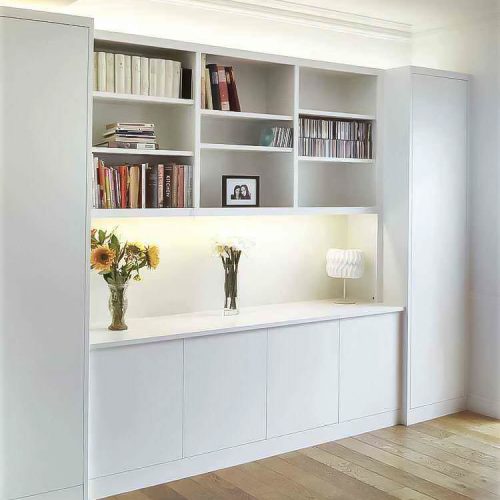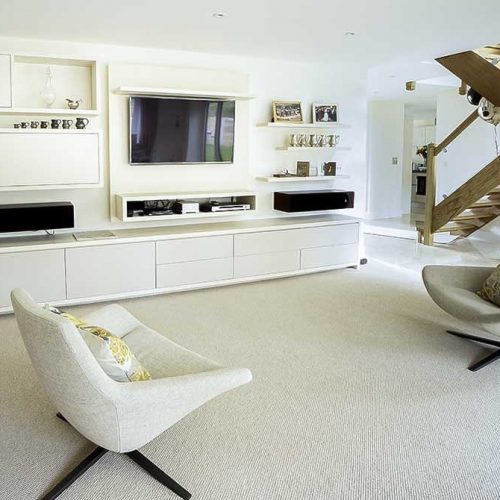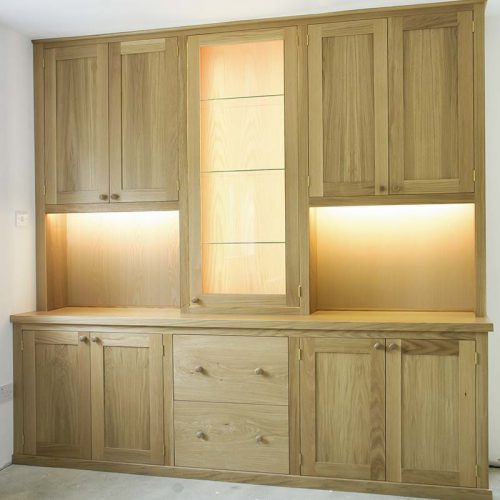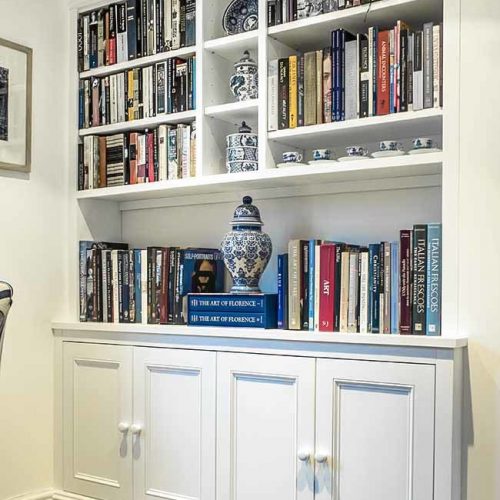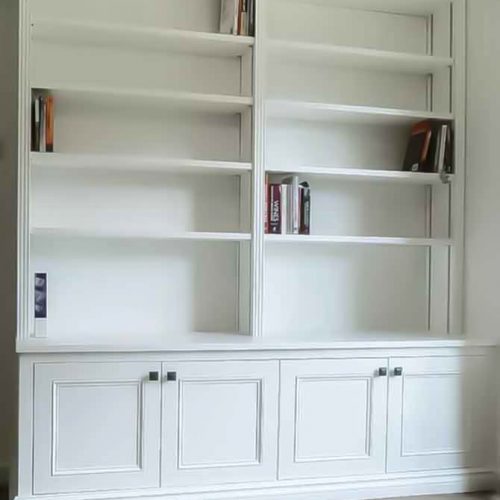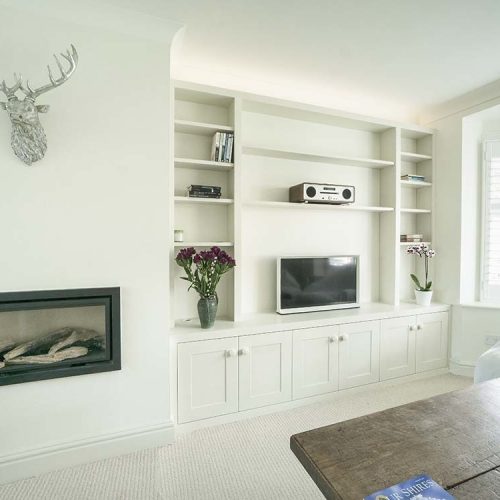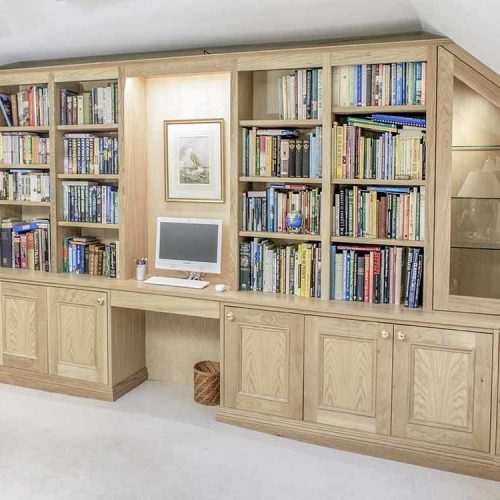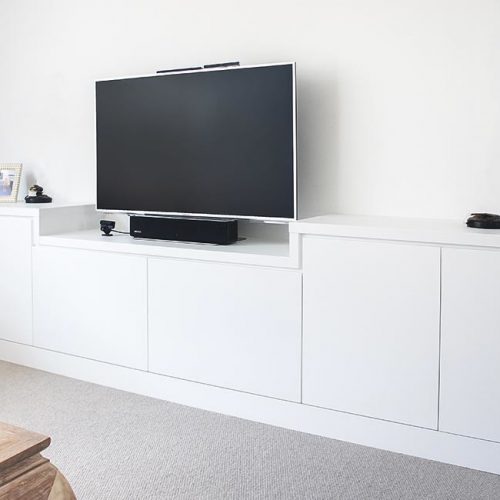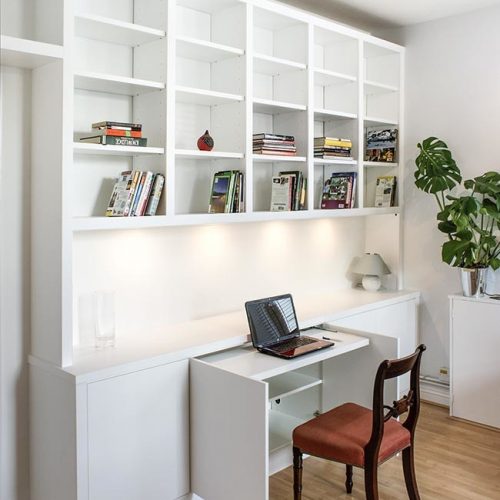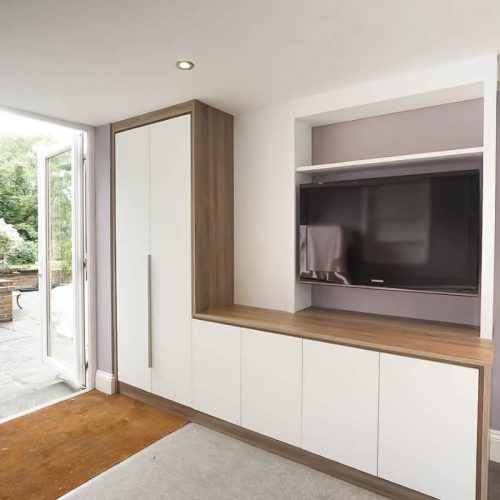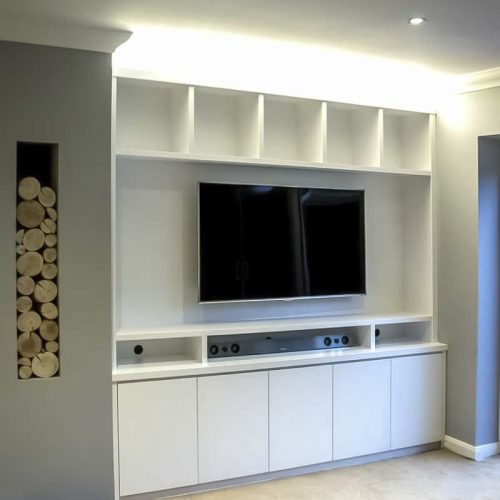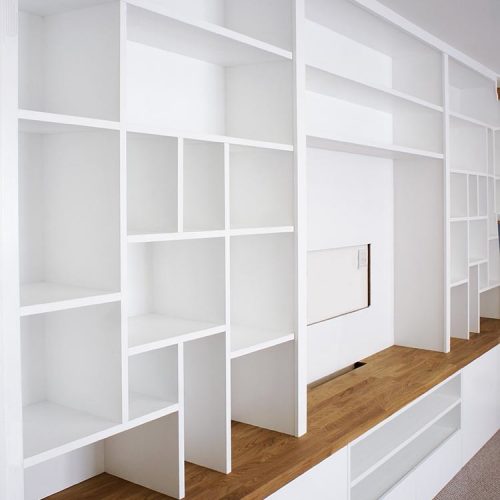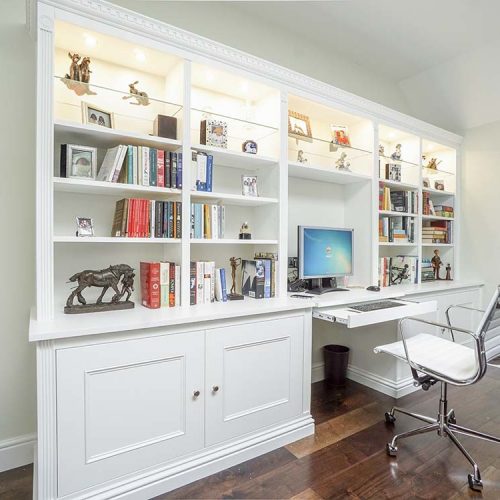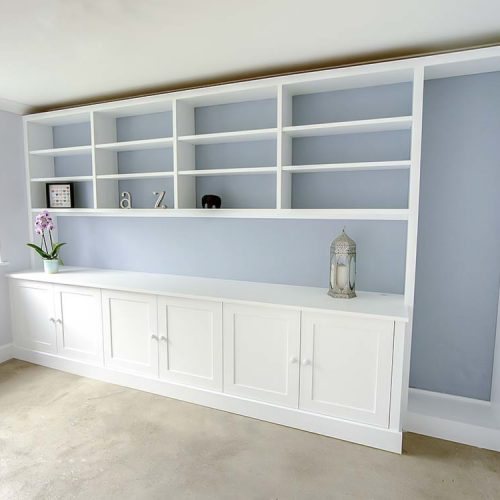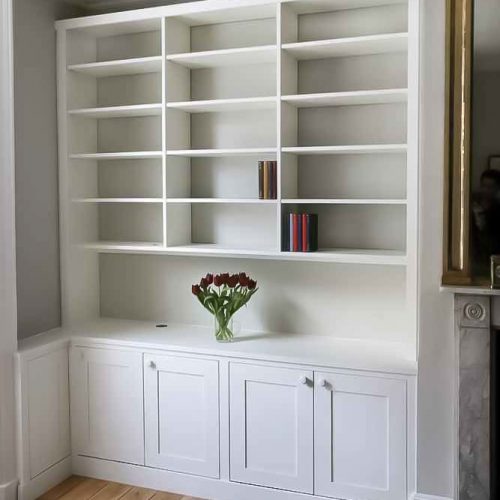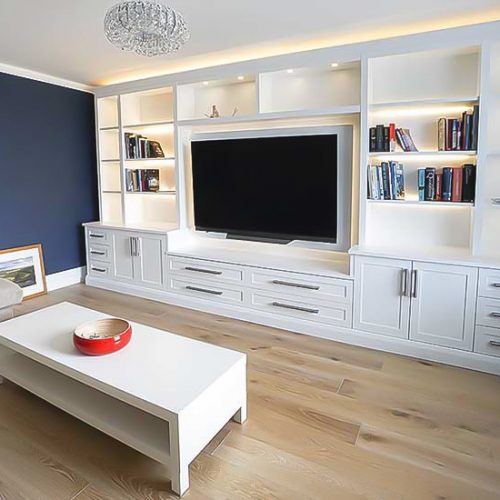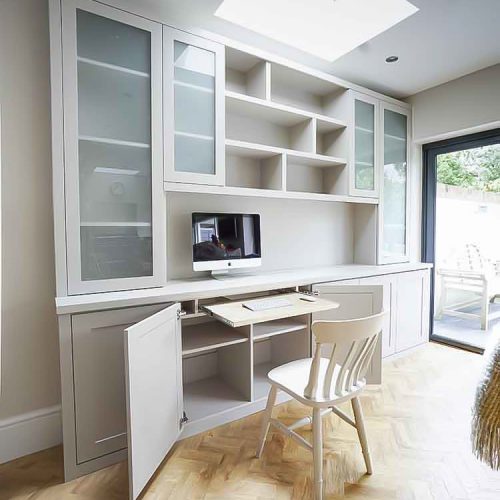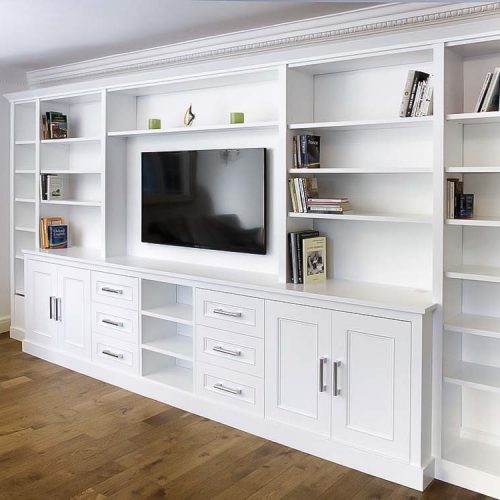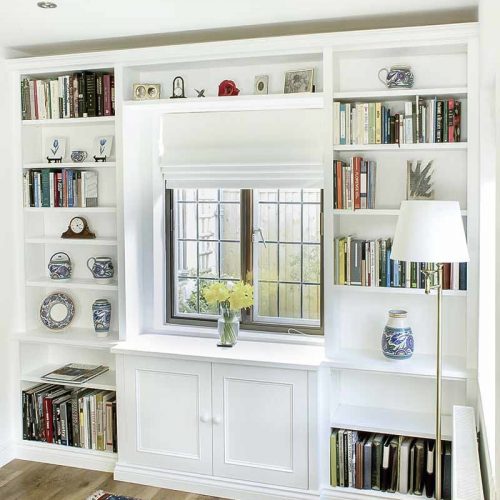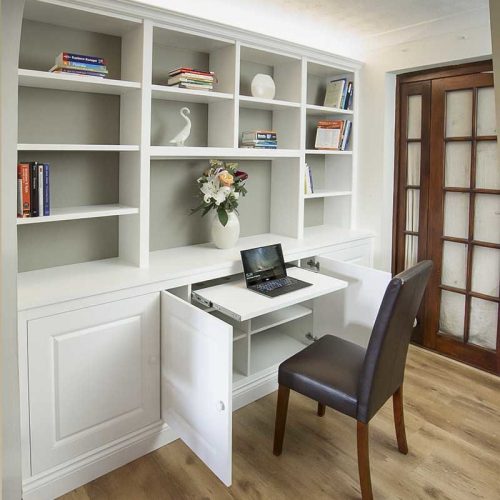 Oxford Living Room Furniture Ideas
There are so many options to choose from when it comes to creating your living room furniture and we will hold your hand every step of the way through the design process. Here are some of our most popular features that our customers ask for when creating living room furniture in Oxford;
A central focal point, normally around the TV set but sometimes around a fireplace (see Alcove Cupboards in Oxford).
Display case areas with backlighting, especially good for displaying family heirlooms or trophies.
Hidden storage to mask or conceal unsightly set top boxes and TV apparatus.
Open storage for showcasing DVDs, games and books.
Our bespoke living room furniture in Oxford is tailor made to your taste and specification and we have a wide range of materials and finishes on offer to ensure that the living room furniture matches your house decor perfectly.
The best feature of our living room furniture is that it beautifully stores away any clutter that you may have in your living so there will be no more tripping over children's toys or breaking things accidently.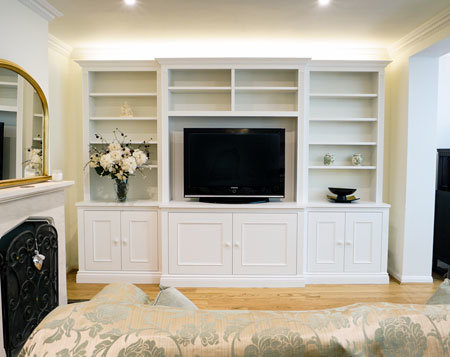 Oxford Living Room Furniture – Making Your Design
Get in contact with us with all your great living room furniture ideas and we will book an appointment for one of our talented and hand-picked designers to attend your property and take all the measurements as well as finalise design ideas.
We believe it is best to get a feel for the property we are creating furniture for and we also keep mess to a minimum by constructing your furniture away from the house.
All our custom living room furniture is made in our dedicated workshop and then transported to your home and put together in the property. 
This means minimal mess and allows you to enjoy your new living room furniture quicker too.
Typical Living Room Furniture Layouts
Click images for more.....
Typical Living Room Furniture Layouts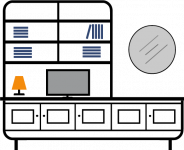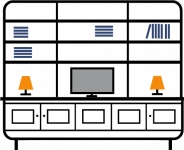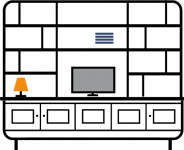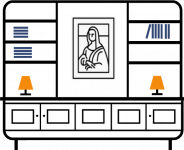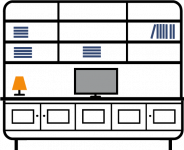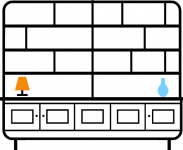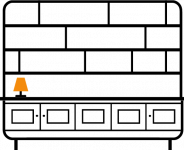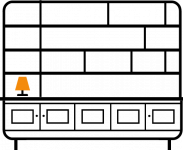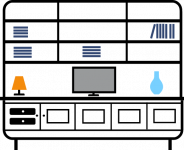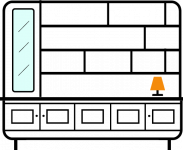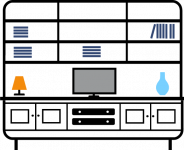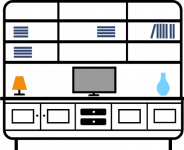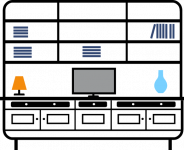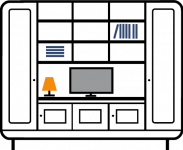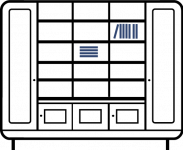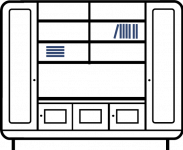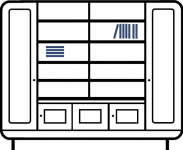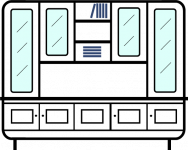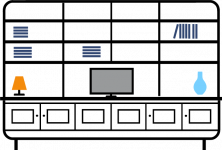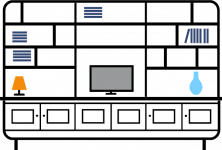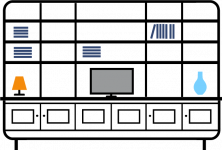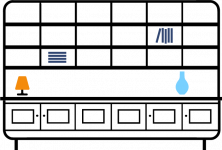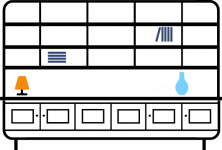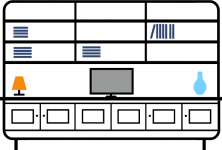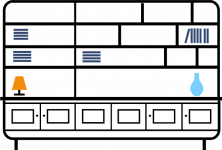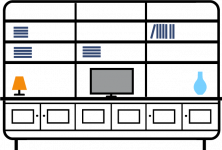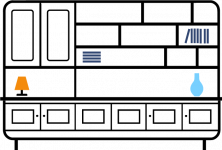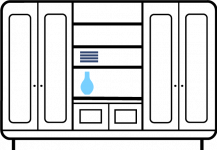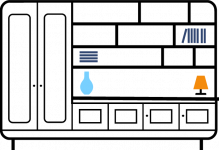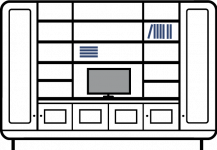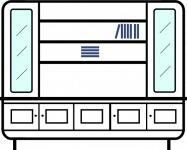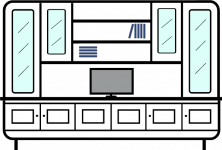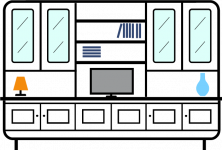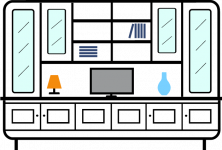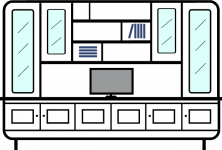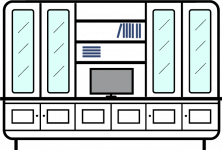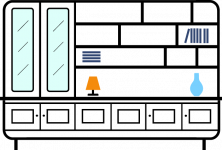 Look at our awards - best customer service 4 years running !

Expert Craftsmanship & Precision Installation​
Each one of our fitted lounge furniture items  are constructed to your specification by our own in-house team expert craftspeople and installed by our own highly skilled outfitters. 
We specialise in creating the highest quality personalised built in lounge furniture to exceed your expectations.
Our fitted lounge furniture with built in storage is guaranteed to ideally optimise your space in a functional, adaptable and elegant design delivered to our highest quality and within a competitive price. 
Finest Materials & Finishes​
Every piece of fitted furniture that we create for your home is made with the best quality material and professionally finished and installed.
The materials used are based on each customer's ideas, whether you choose a solid wood or a painted finish for a modern look. We will use the finest materials possible to fit within each budget.
Spraying your furniture gives you the best possible finish. We can spray paint your furniture with any of the above paints, or alternatively in an extra hard lacquer to provide a lifetime of use in any range or sheen levels, from eggshell to gloss and is available in any colour.
Finishing is carried out in our workshop prior to each piece been fitted to your home, meaning your furniture will be ready sooner with less disruption.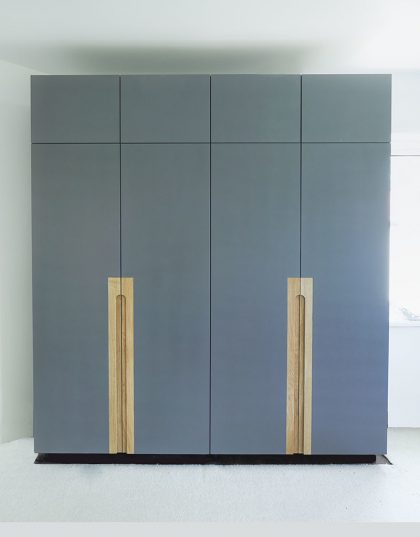 Choose us and you get....
5* Star Furniture & 5* Rated Service

Our custom-made fitted furniture is created with you in mind, we design and create all aspects of your bespoke made furniture that accentuate your living space.

Robustness​
All of our bespoke furniture is constructed using only strong and robust materials.

Pre-finished​
Pre-finished in your colour of choice in a special hard wearing protective lacquer. Means less disruption…

Fitted in only one day!​
Yes you read that right, Fitted in only one day! Why should you put up with any longer ?
Guaranteed​
We guarantee all of our work and only design and construct bespoke furniture to our high standards.
Get in contact with us today to discuss your ideas and we will give you a quotation FREE of charge with absolutely no obligation. Just fill out our Free Quote Form
We provide bespoke, High Quality Fitted Furniture at affordable rates.