Living Room Furniture in Marlow & High Wycombe
We love nothing better than helping our Marlow & High Wycombe customers achieve their dream Fitted living rooms with our custom-made living room furniture. Choosing the right living room furniture can really set your room apart, providing a sleek and stylish backdrop as well as being the comfortable cornerstone of family life.
It is for these reasons that we love making bespoke and unique furniture for our customers that accentuate their homes and give them fitted living rooms they can be proud of.
At Built in Solutions, we marry high quality furniture, hand crafted, with your lifestyle in mind, bespoke complementary designs, elegant features and finishes.
Marlow has a long and rich architectural history and we know that there are many different types of property in the town. We are confident that we have styles, materials and finishes to blend into any home.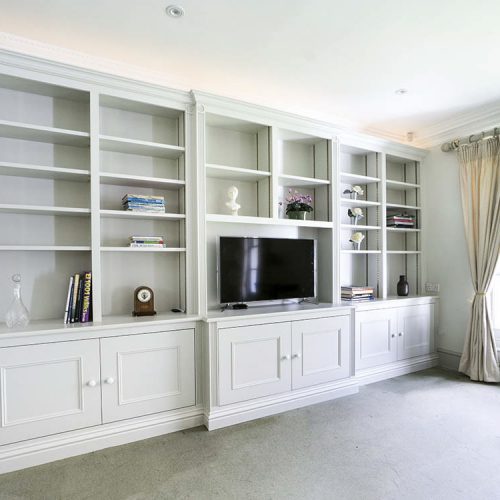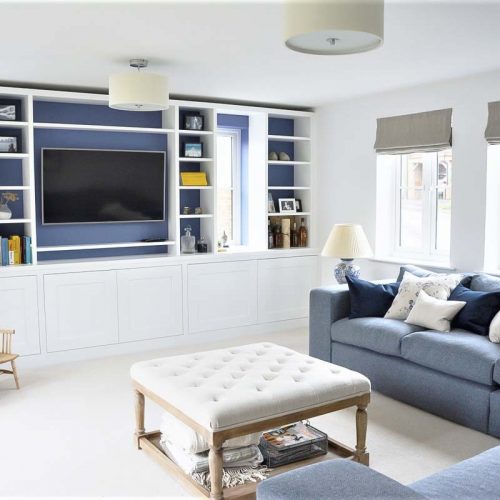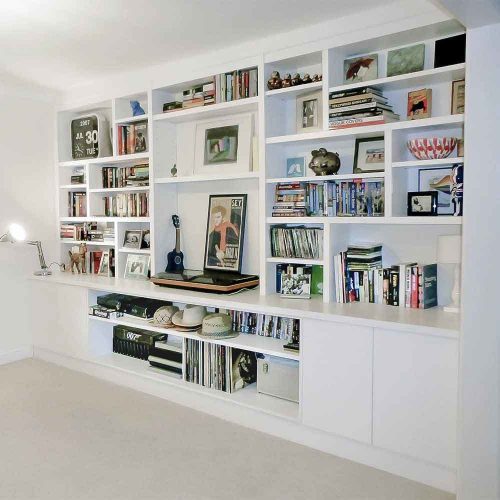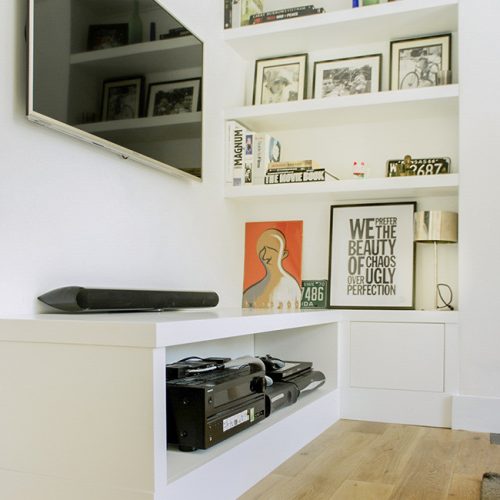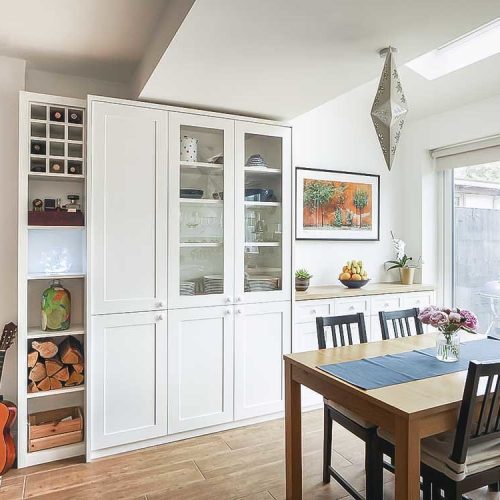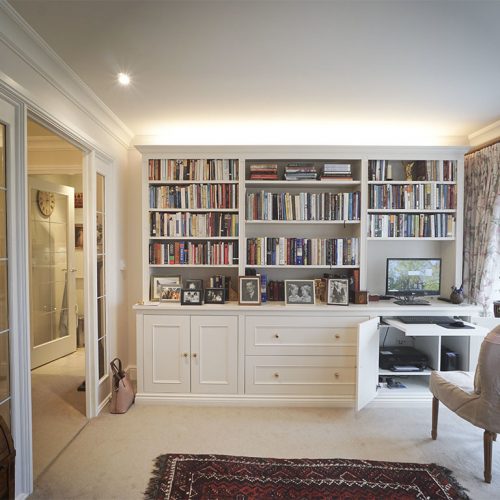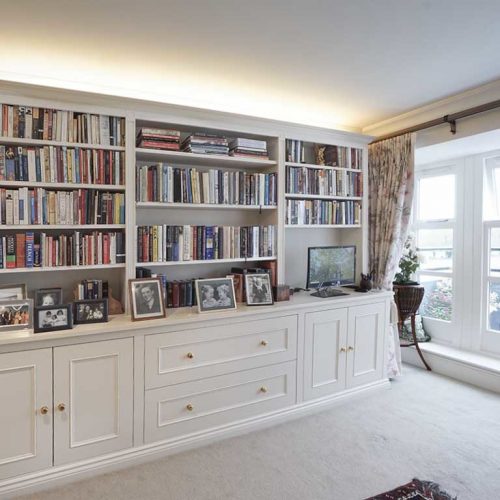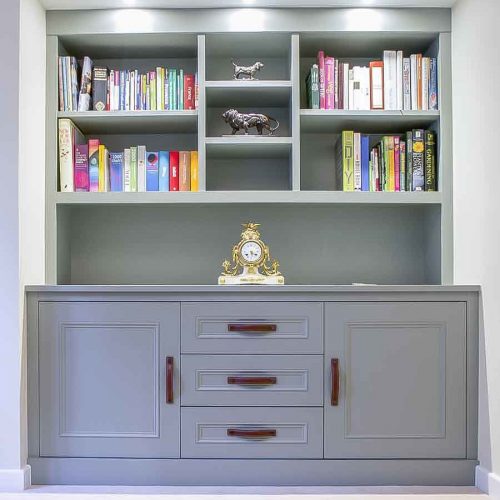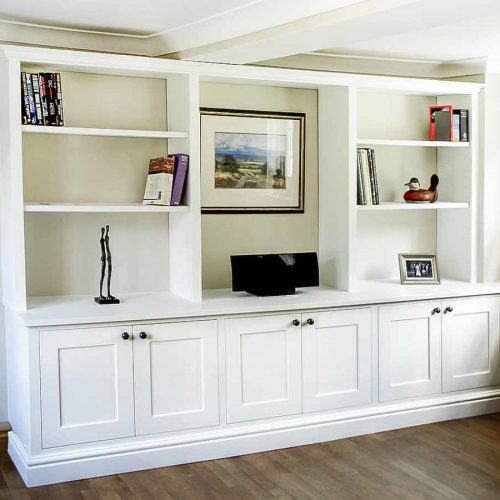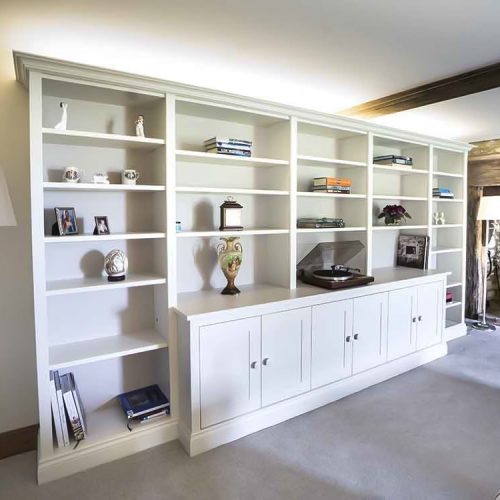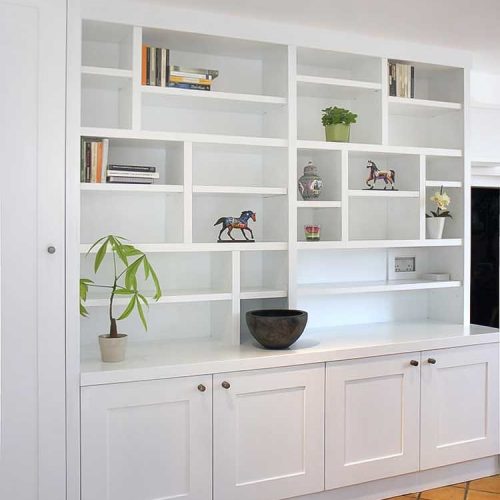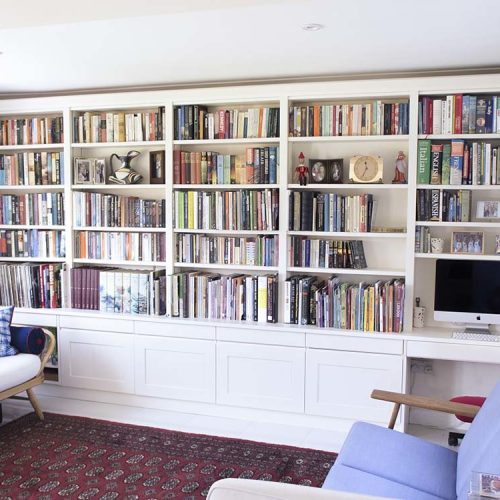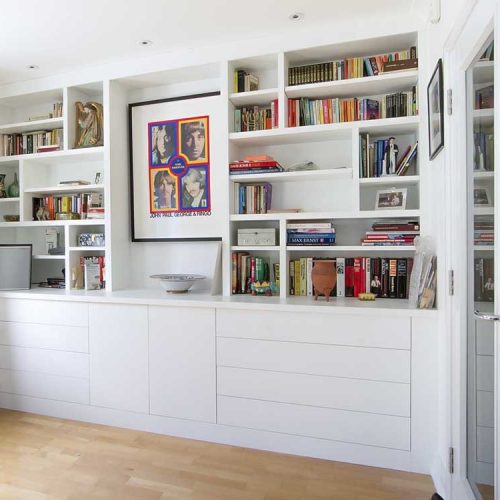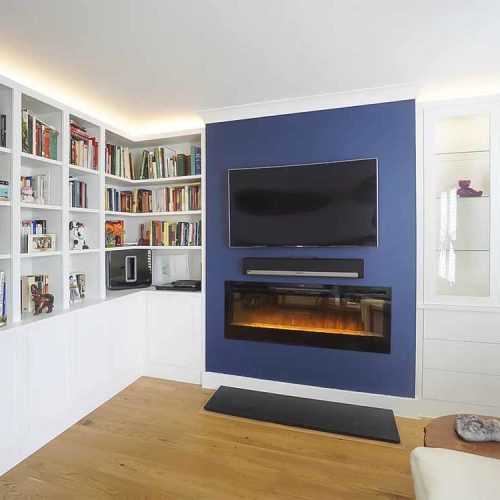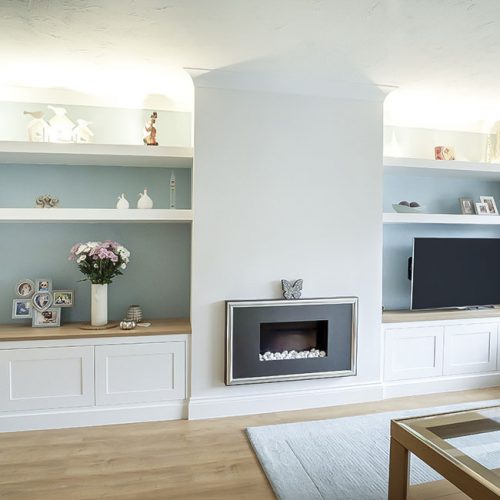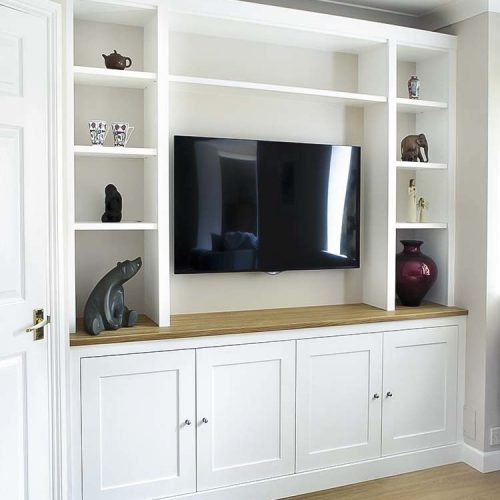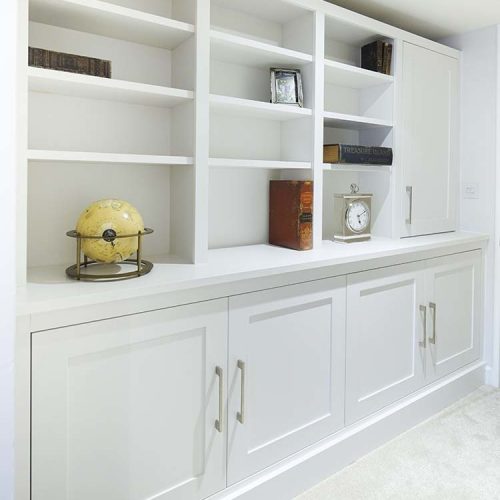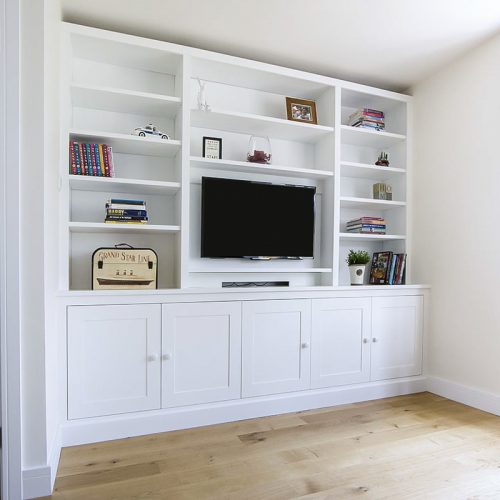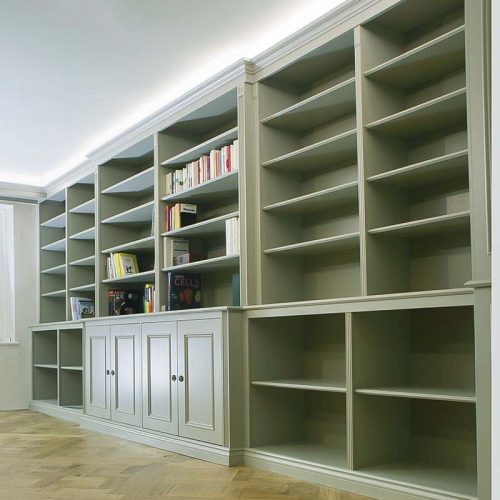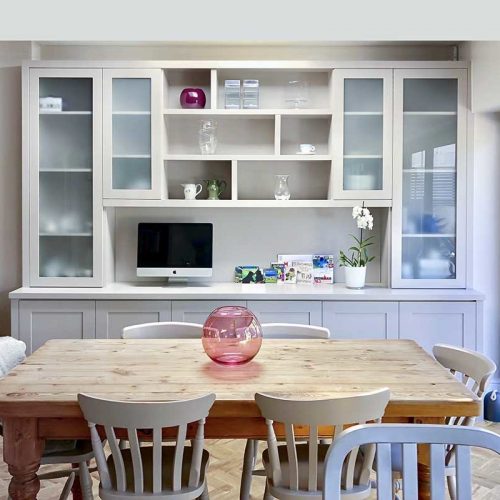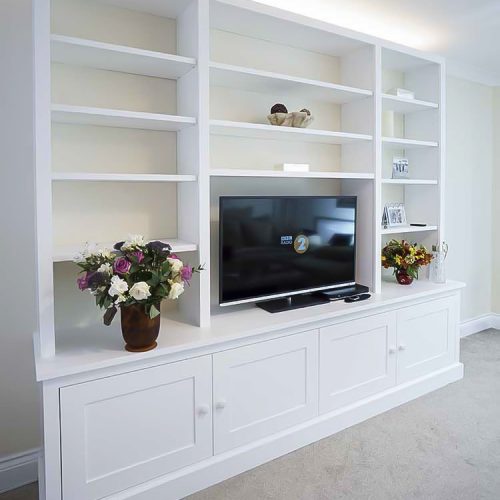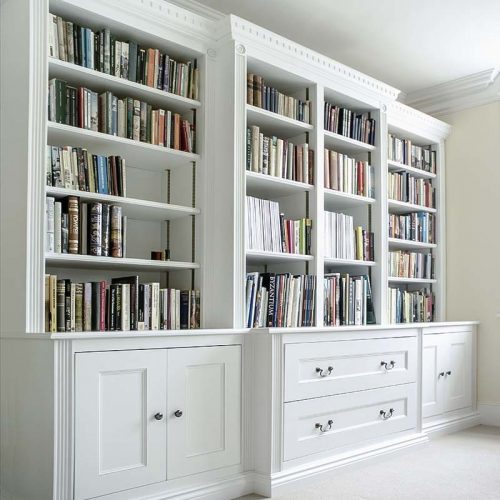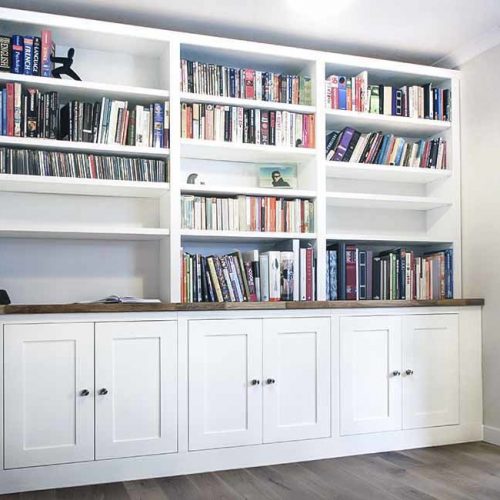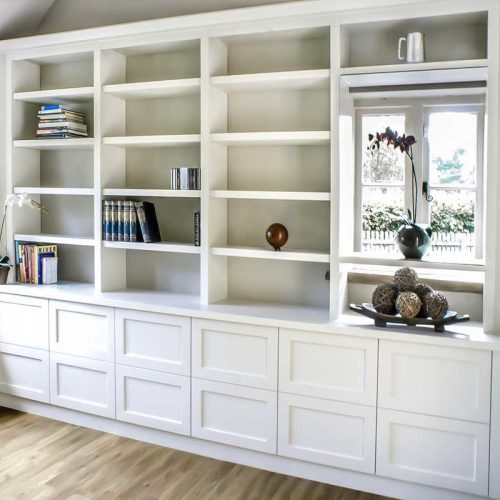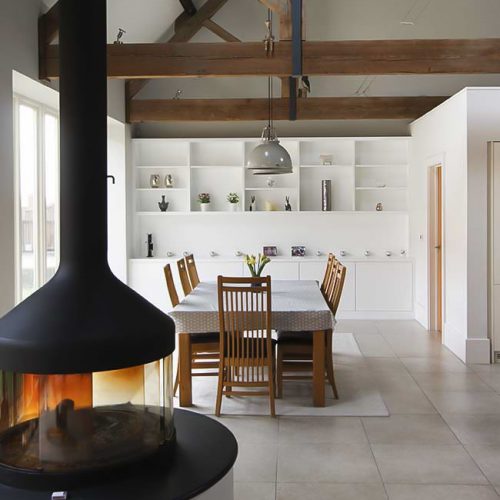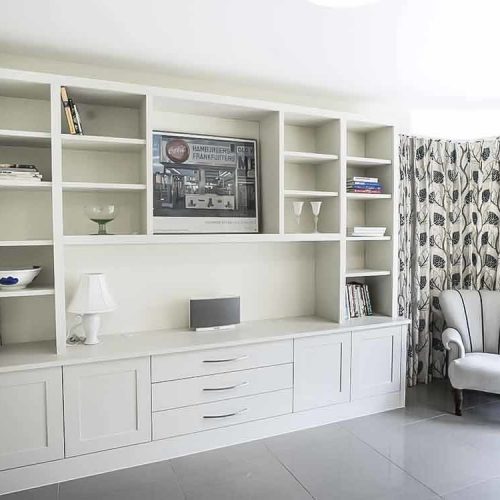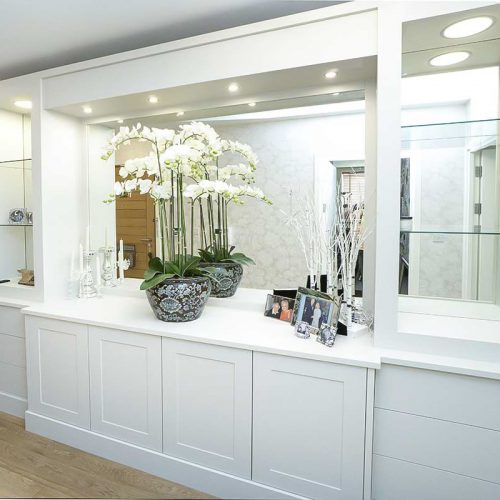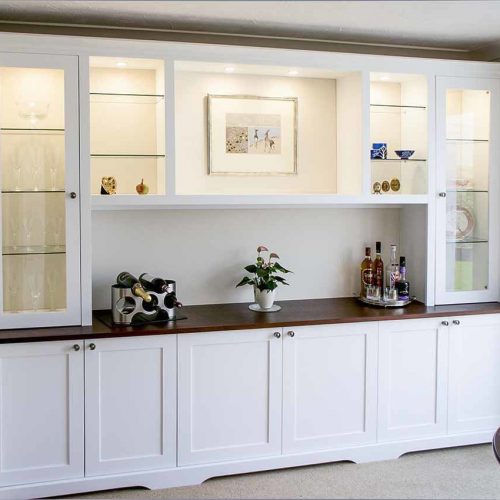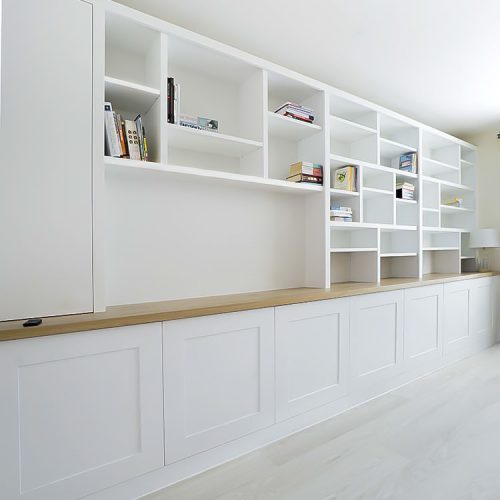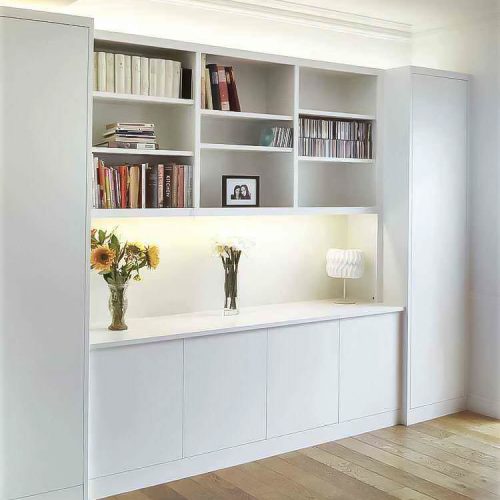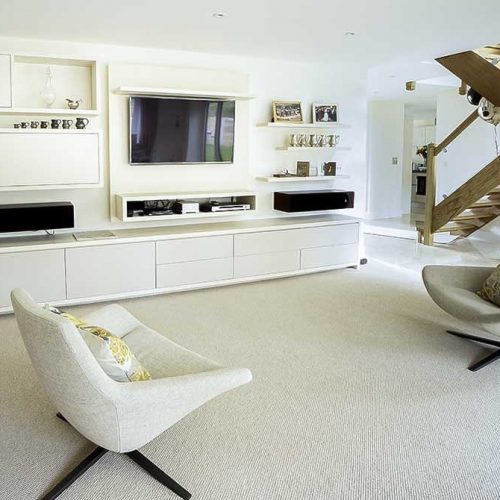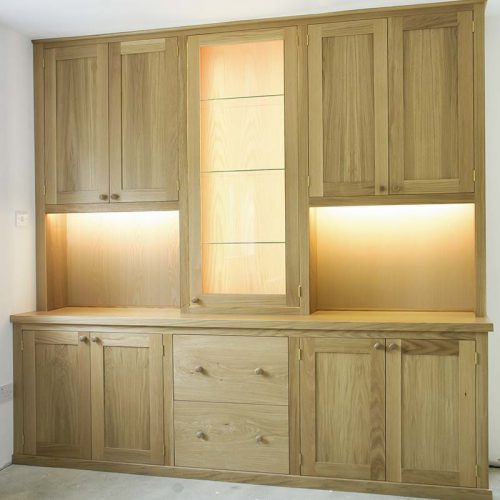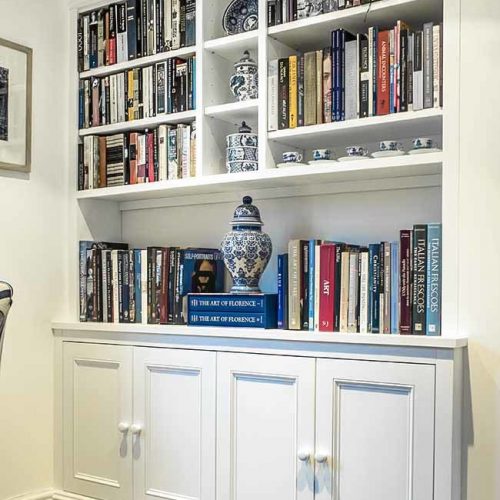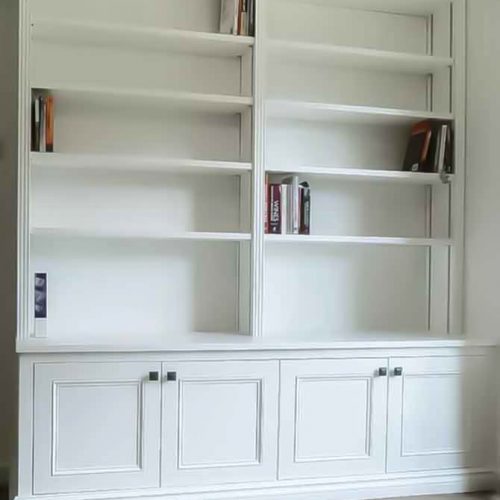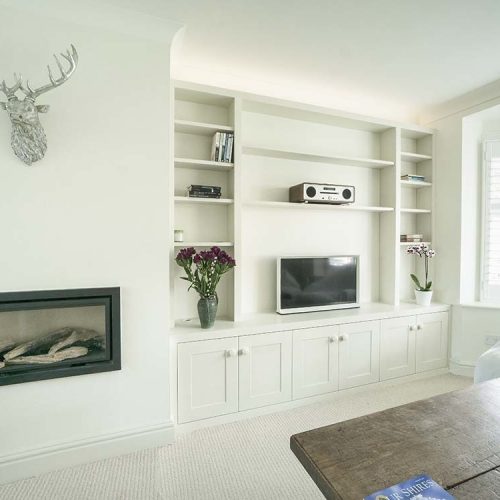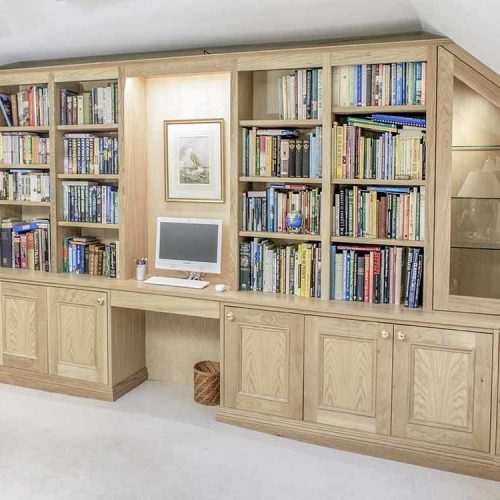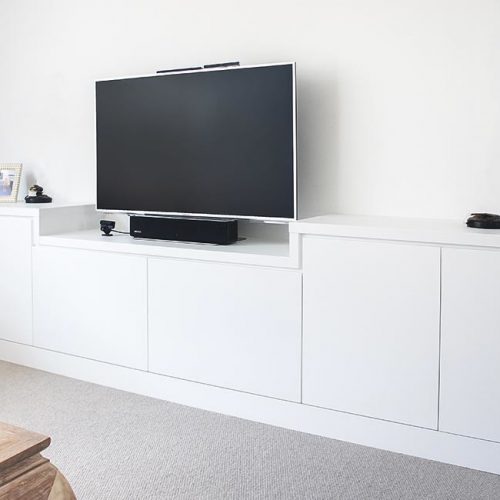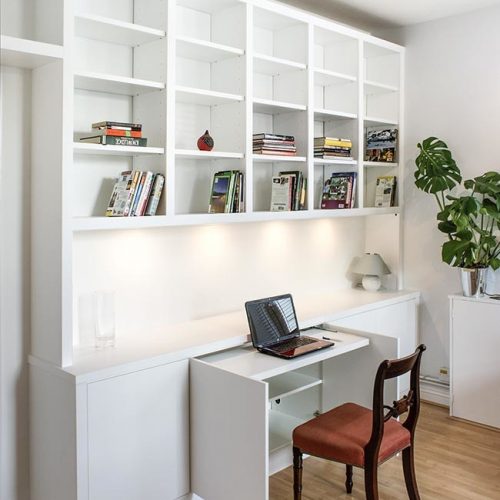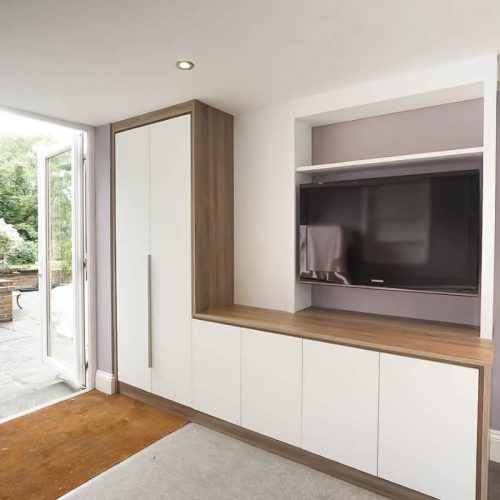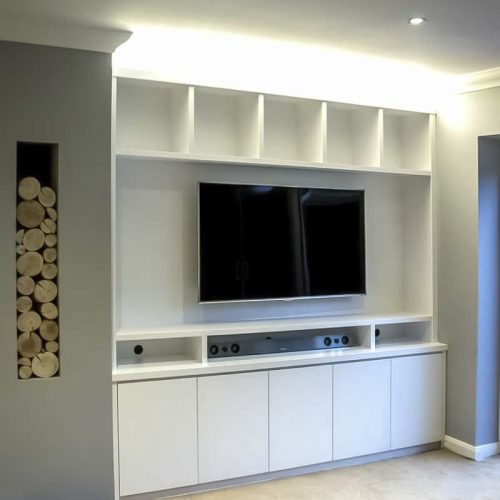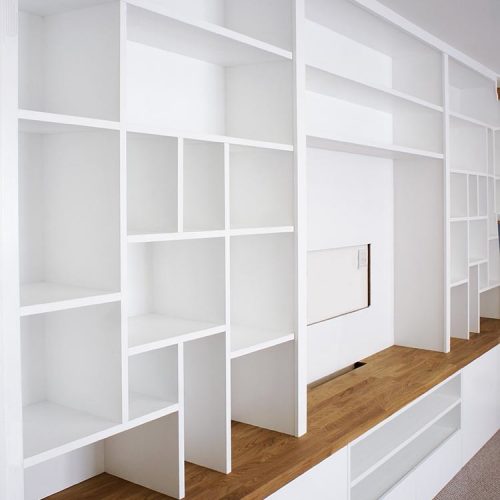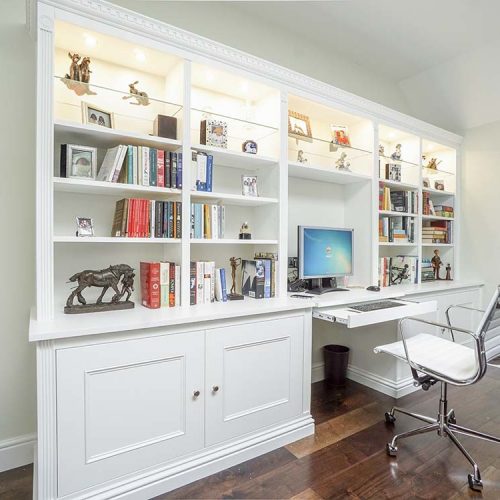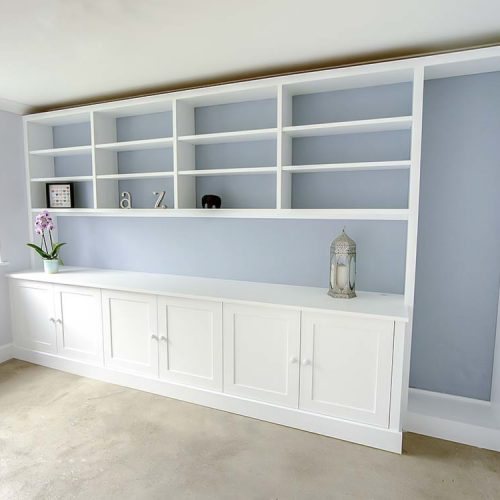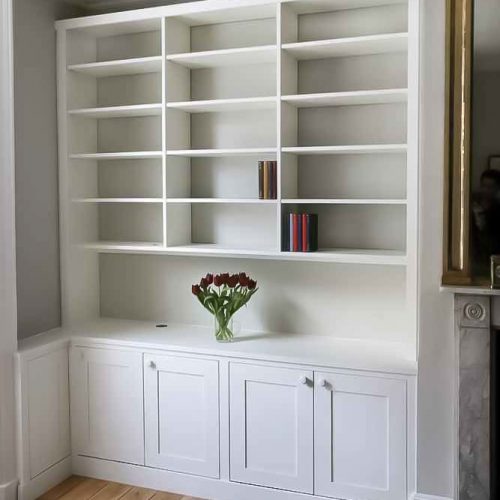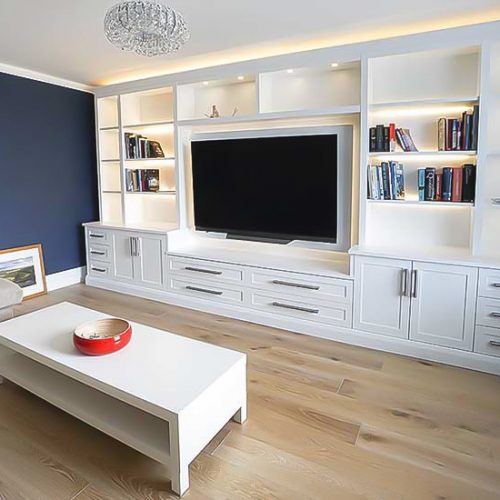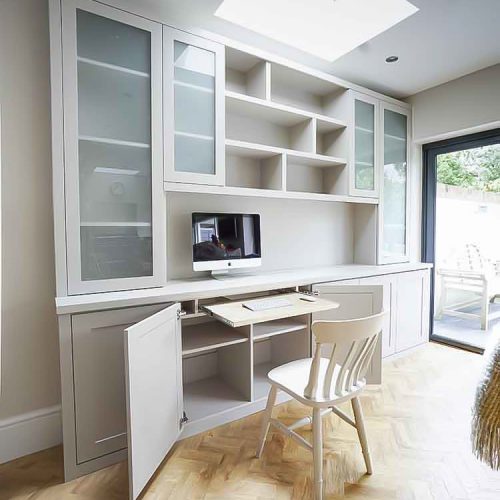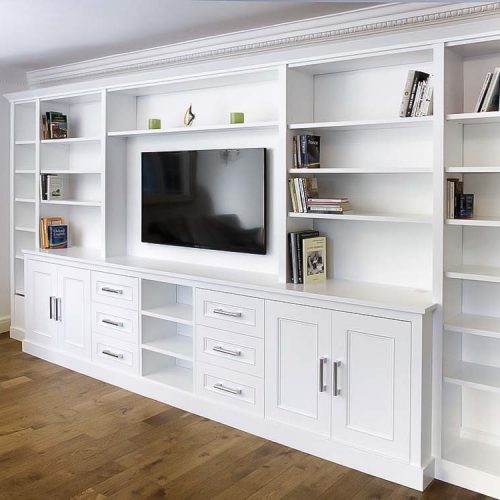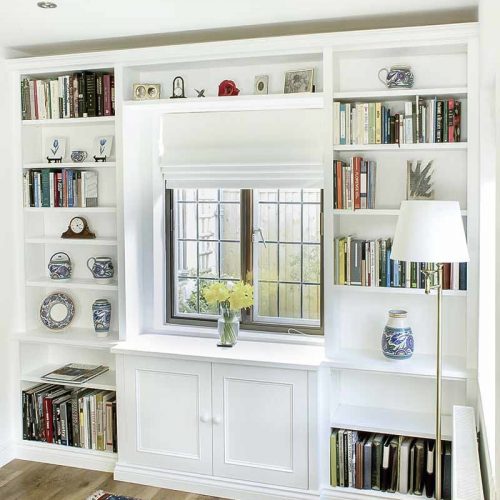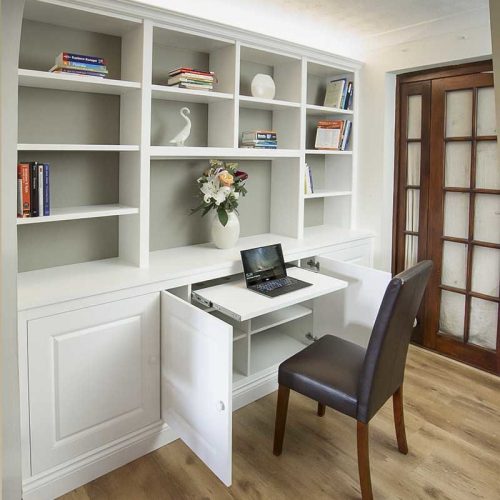 What is Fitted Living Room Furniture?
On a basic level, living room furniture is any furniture that is in your living room, but for us, our living room furniture is custom made furnishing, fixtures and fittings that often sit flush against feature walls or in alcoves.
Our fitted living room furniture is a permanent addition to your home, providing shelving, cabinets and storage space for your living room without being super imposing or creating more clutter.
Our fitted living room furniture is a permanent addition to your home, providing shelving, cabinets and storage space for your living room without being super imposing or creating more clutter.
Marlow living rooms have very different layouts and many of them still have an existing fireplace (that may or may not have been blocked off) while others don't have the fireplace and the TV is the focal point. Whichever is the case we have living room furniture that can sit in the alcoves either side of the fireplace or be built to house your TV.
Look at our awards - best customer service 4 years running !
Marlow Living Room Furniture Ideas
There are so many options to choose from when deciding on what ideas to have in your Marlow living room furniture. Some of the popular ideas that we have worked on in the last few months are;
Floor to ceiling, wall to wall library shelving.
Display cabinets with glass fronted doors and backlighting.
Compartments to conceal set top boxes and digital boxes.
Base cabinets for DVD and Game storage.
Of course, you may have your own ideas and we are always happy to hear them and incorporate them into your design plans. Whatever those ideas may be, we have the expertise to pull them together and make them look fantastic.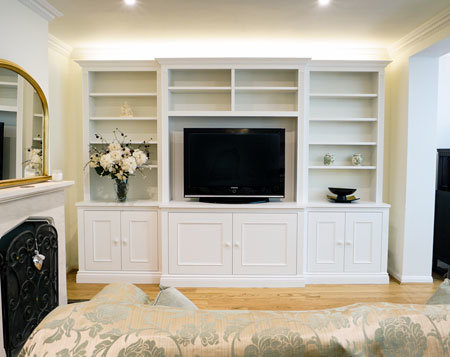 Marlow Living Room Furniture – Making Your Design
Once you have chosen some of the features you want, simply click the link below to let us know, we will then book an appointment with you to visit your home and take measurements as well as finalise the design.
We make sure the finished furniture really is made to measure with millimetre perfect measurements, so your furniture really does sit flush to the wall.
 When the design is complete, we build your unique furniture in our dedicated furniture workshop before transporting it to your home to be fitted.
Living Room Furniture Designs in Marlow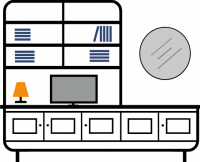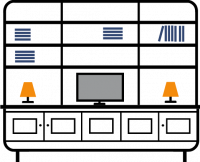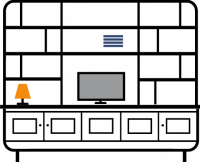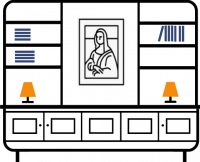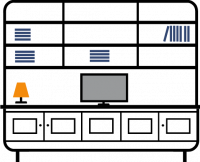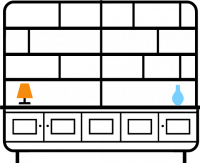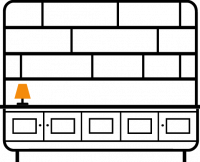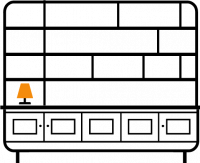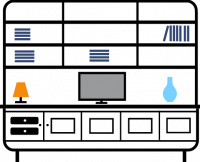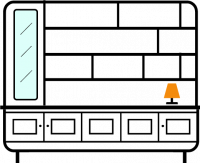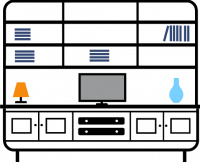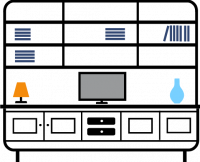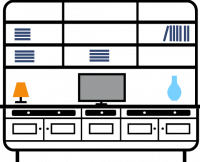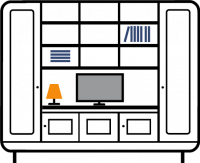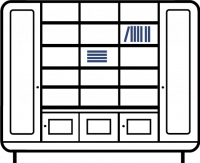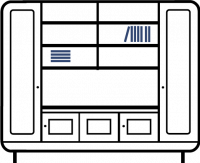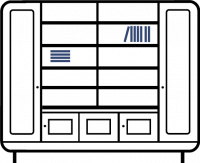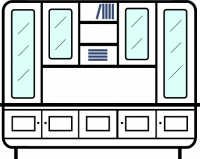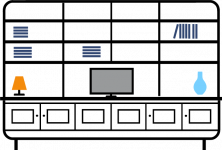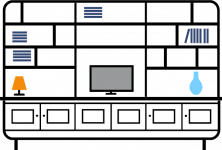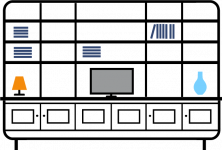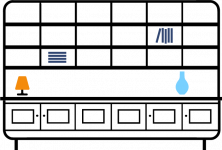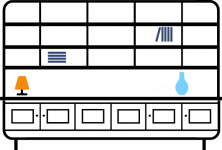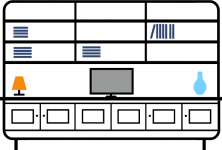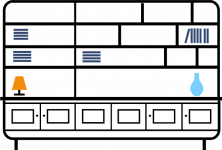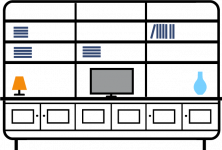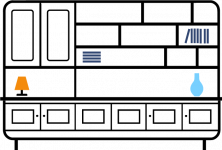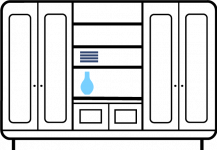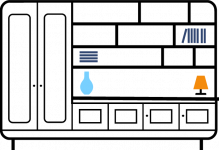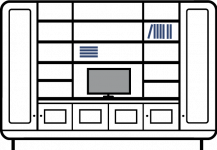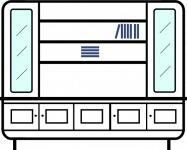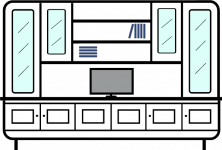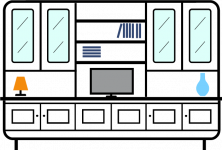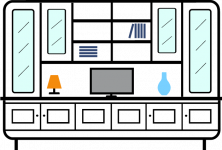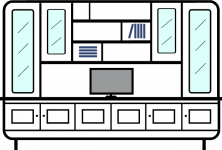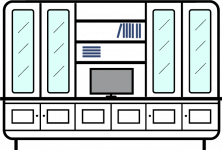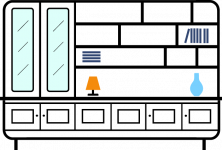 Expert Craftsmanship & Precision Installation​
Each one of our fitted lounge furniture items  are constructed to your specification by our own in-house team expert craftspeople and installed by our own highly skilled outfitters. 
We specialise in creating the highest quality personalised built in lounge furniture to exceed your expectations.
Our fitted lounge furniture with built in storage is guaranteed to ideally optimise your space in a functional, adaptable and elegant design delivered to our highest quality and within a competitive price. 
Finest Materials & Finishes​
Every piece of fitted furniture that we create for your home is made with the best quality material and professionally finished and installed.
The materials used are based on each customer's ideas, whether you choose a solid wood or a painted finish for a modern look. We will use the finest materials possible to fit within each budget.
Spraying your furniture gives you the best possible finish. We can spray paint your furniture with any of the above paints, or alternatively in an extra hard lacquer to provide a lifetime of use in any range or sheen levels, from eggshell to gloss and is available in any colour.
Finishing is carried out in our workshop prior to each piece been fitted to your home, meaning your furniture will be ready sooner with less disruption.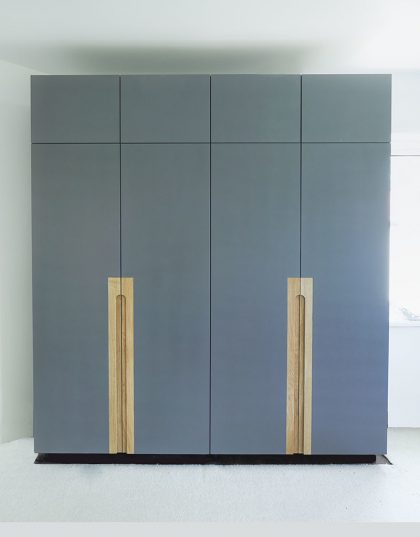 Choose us and you get....
5* Star Furniture & 5* Rated Service

Our custom-made fitted furniture is created with you in mind, we design and create all aspects of your bespoke made furniture that accentuate your living space.

Robustness​
All of our bespoke furniture is constructed using only strong and robust materials.

Pre-finished​
Pre-finished in your colour of choice in a special hard wearing protective lacquer. Means less disruption…

Fitted in only one day!​
Yes you read that right, Fitted in only one day! Why should you put up with any longer ?
Guaranteed​
We guarantee all of our work and only design and construct bespoke furniture to our high standards.
Get in contact with us today to discuss your ideas and we will give you a quotation FREE of charge with absolutely no obligation. Just fill out our Free Quote Form
We provide bespoke, High Quality Fitted Furniture at affordable rates.