Fitted Home Office Furniture in Marlow & High Wycombe
Marlow sits perfectly on the fringes of London and is home to many commuters, however in recent times, more and more people are opting to avoid the hustle and bustle of the London commute and work from home. 
This has seen a huge surge in popularity among Marlow residents for home office solutions and we have seen our business increase four-fold in recent years meeting the demand of fitting our home offices. 
We are incredibly happy to serve the Marlow community and stand tall as the number one trusted home office furniture fitters in Marlow and the surrounding area.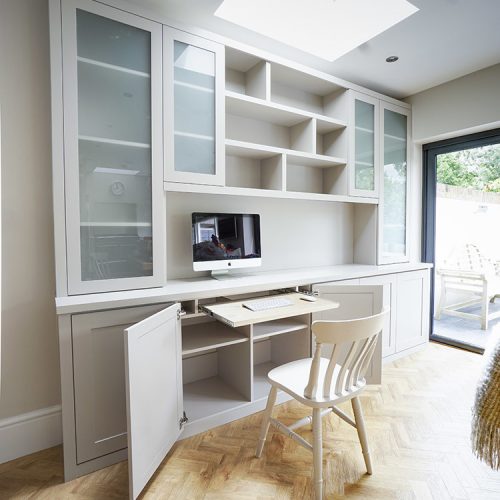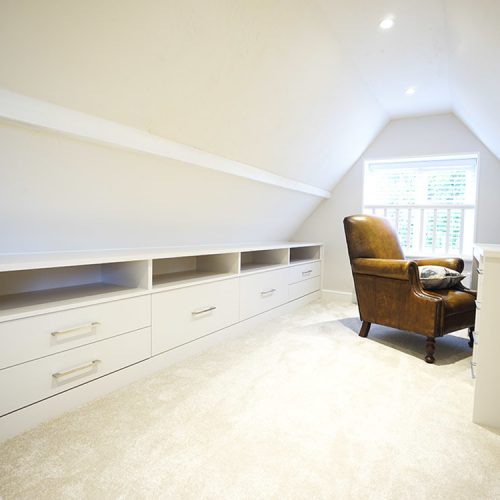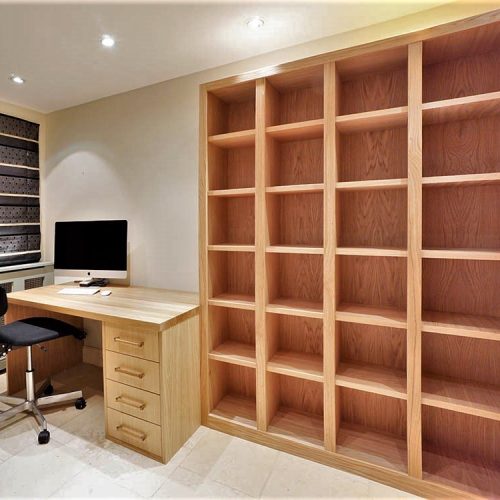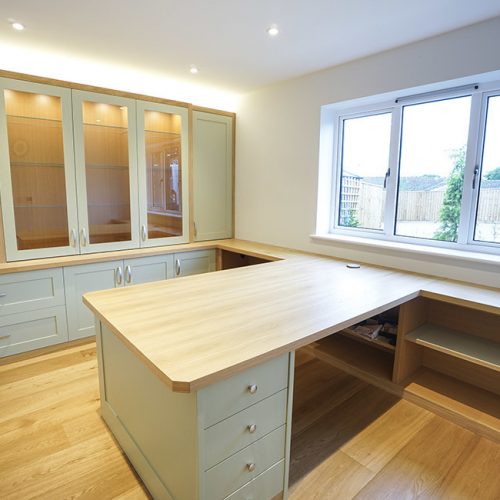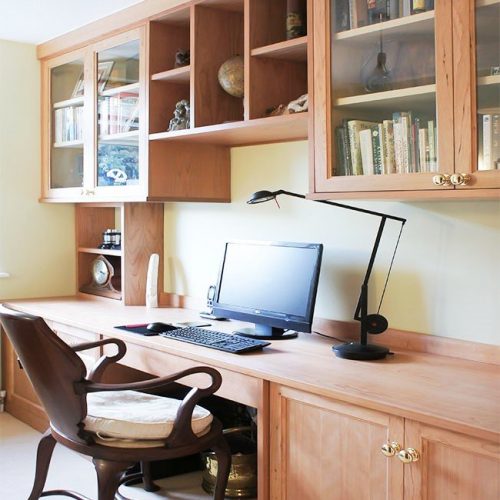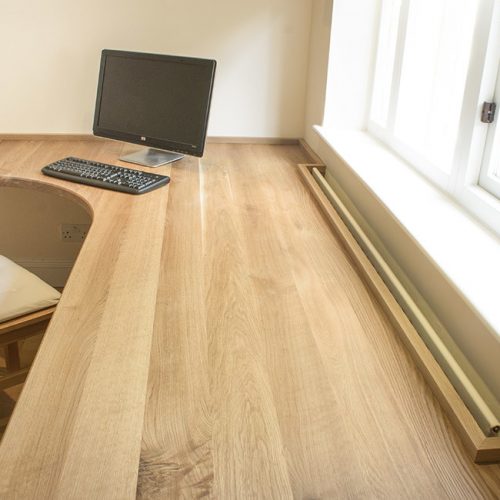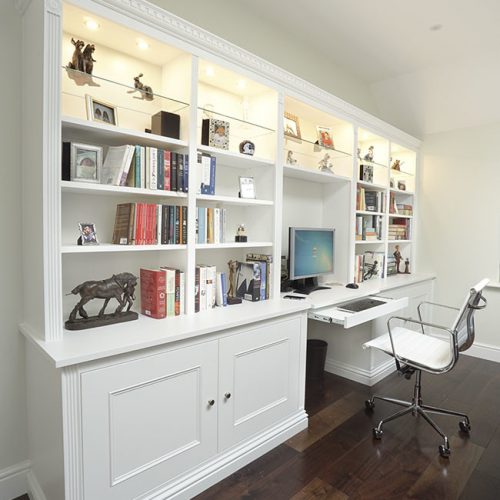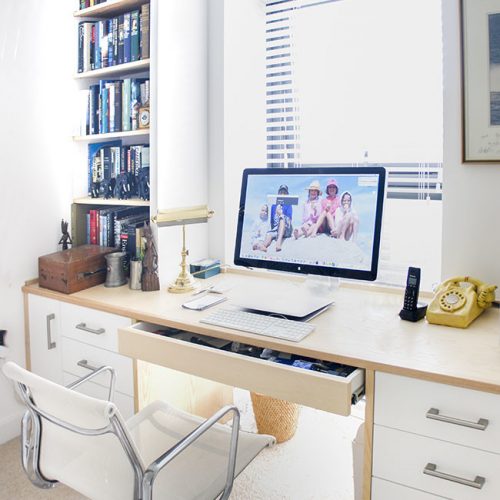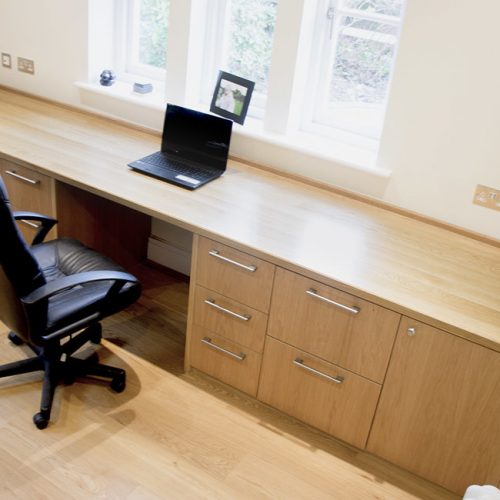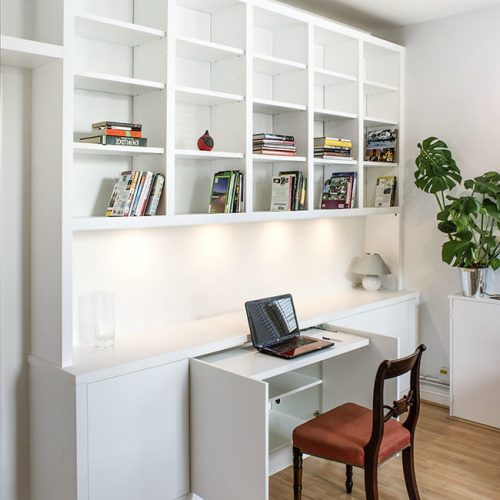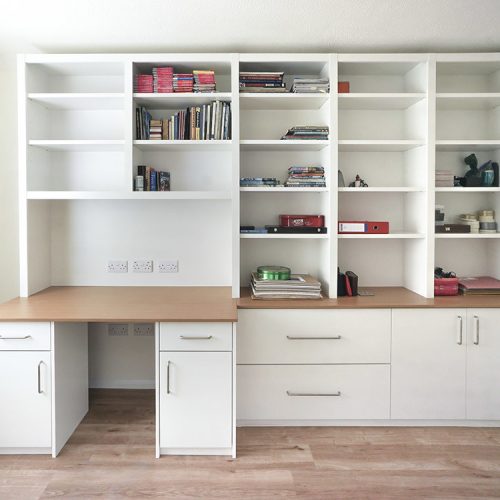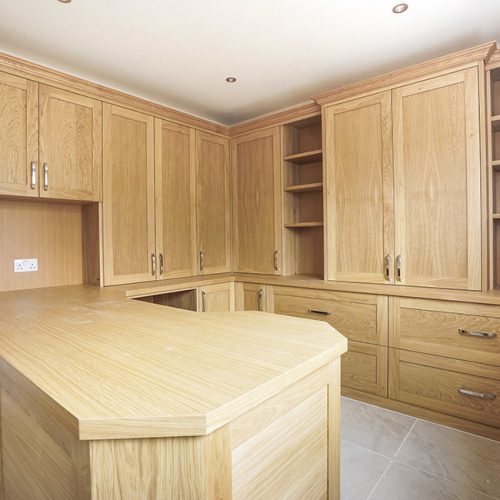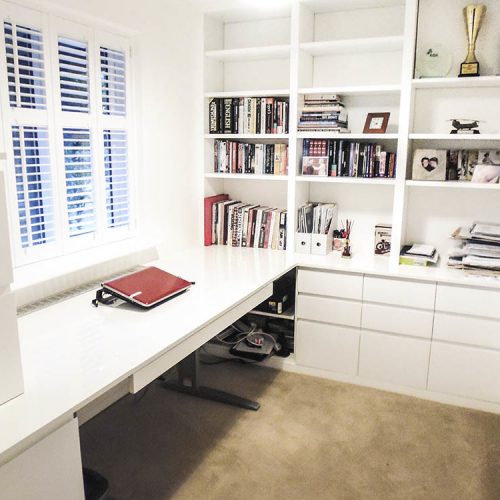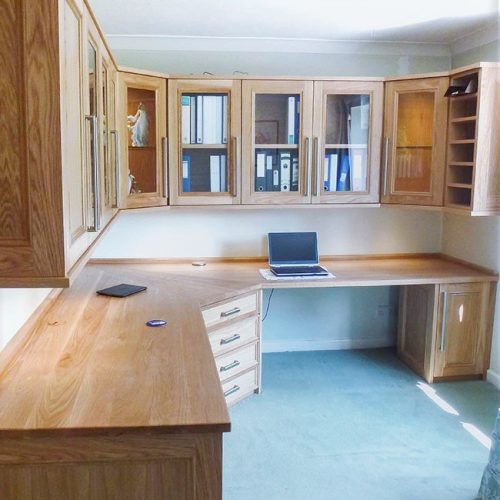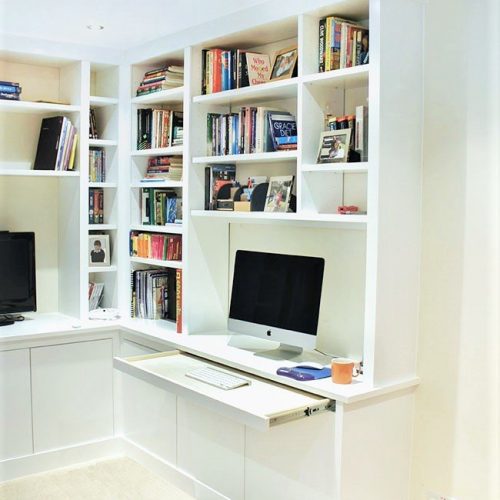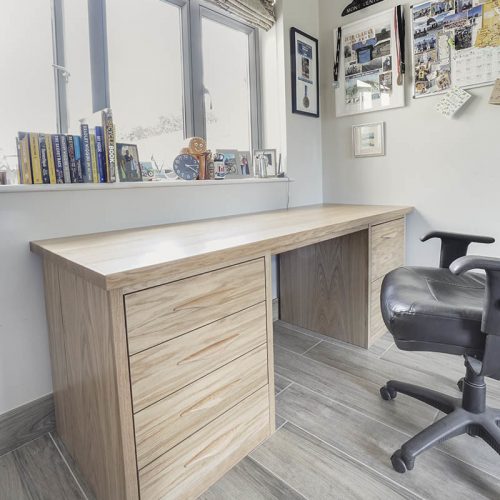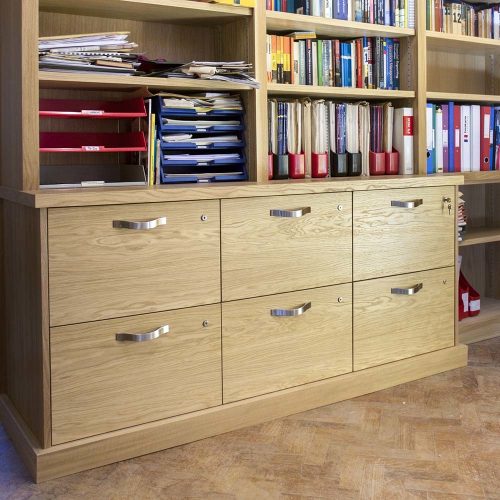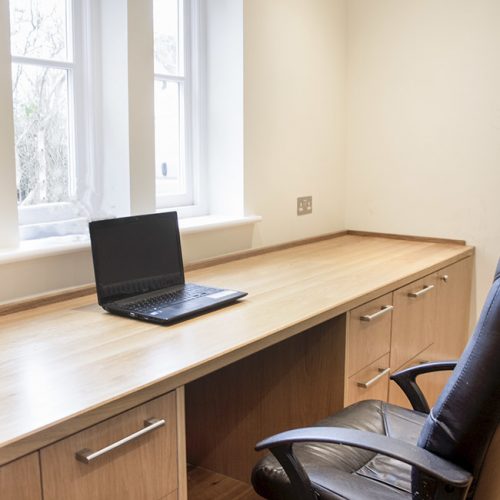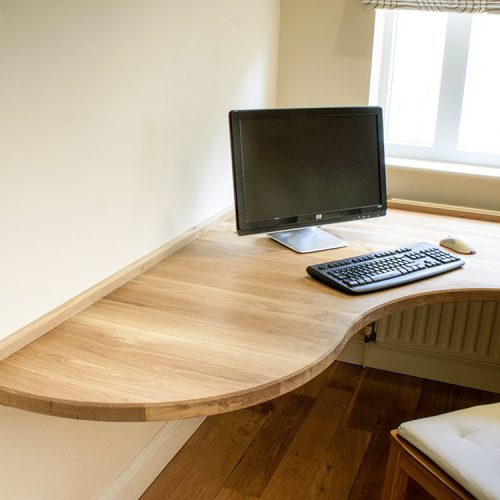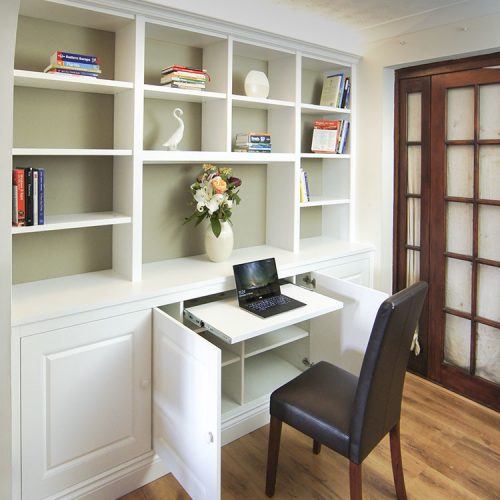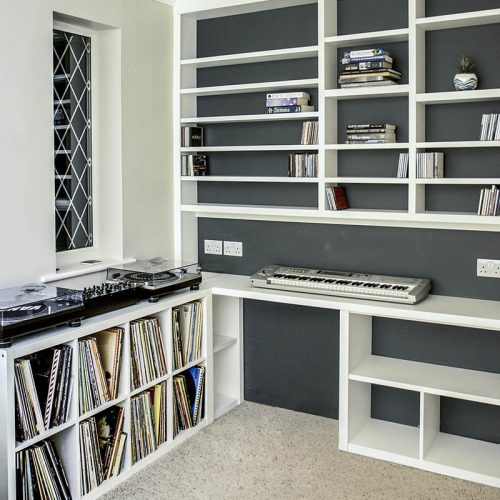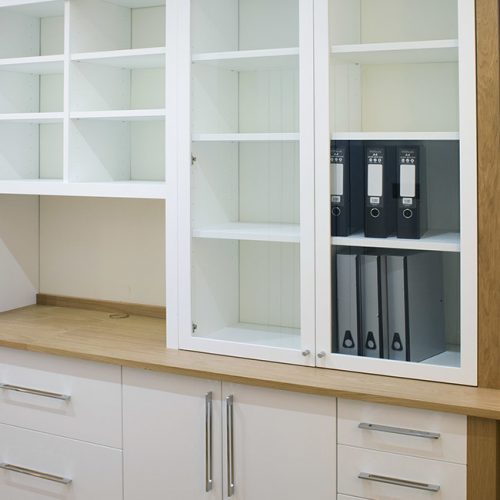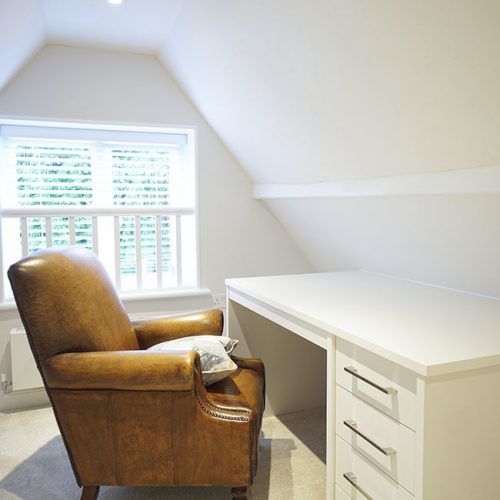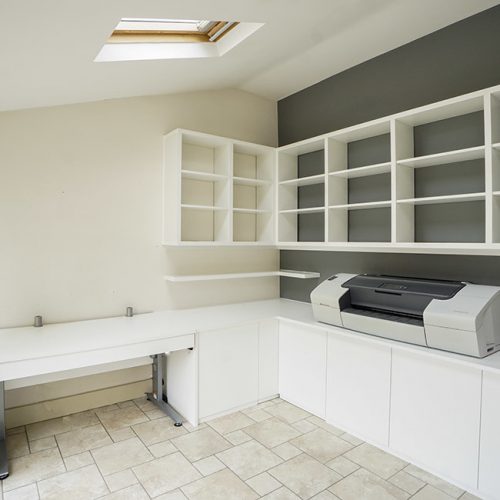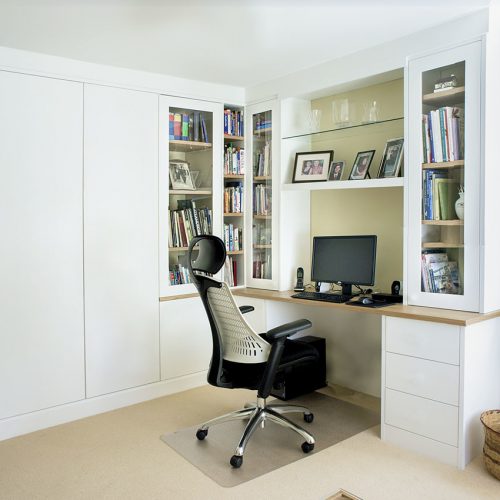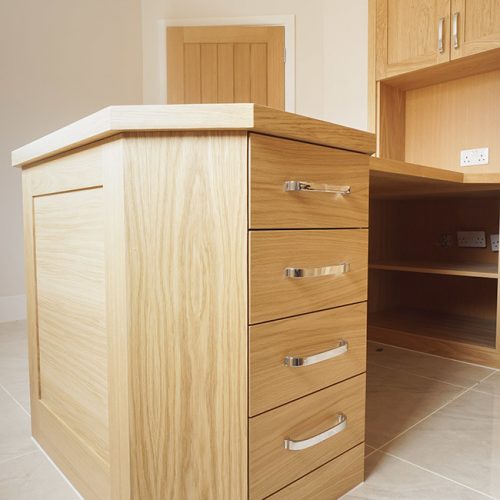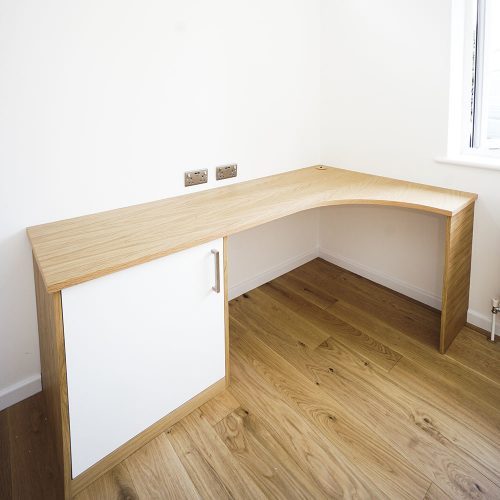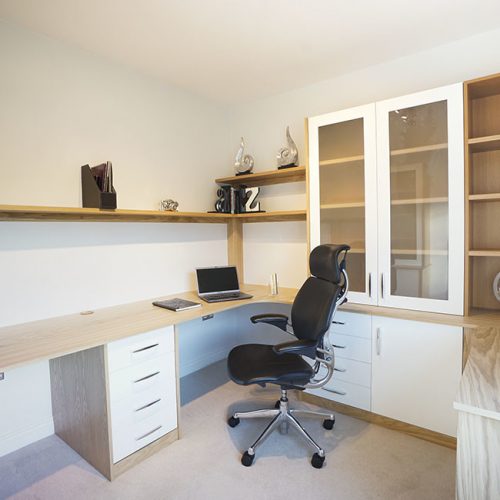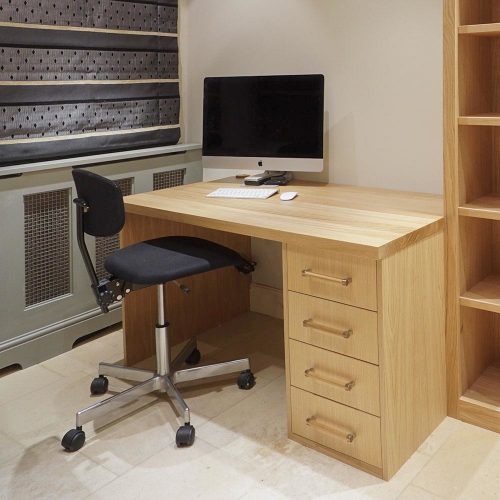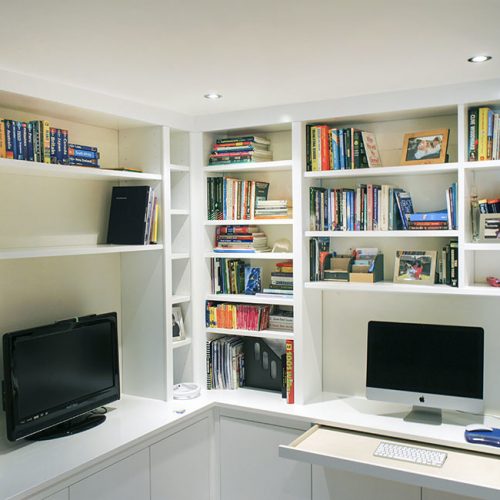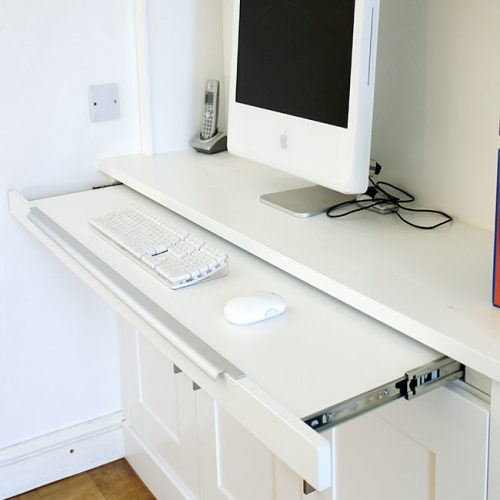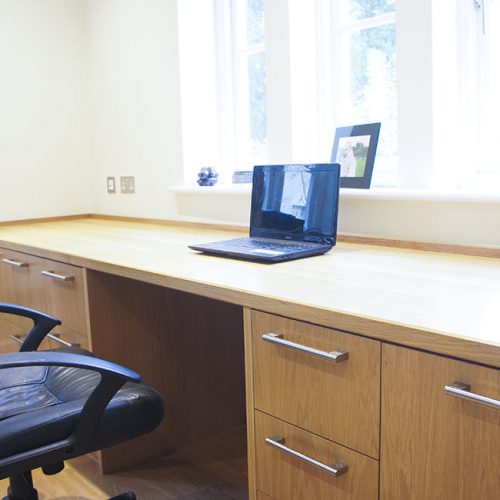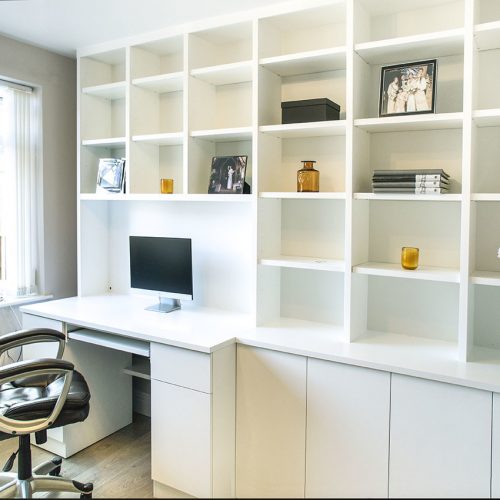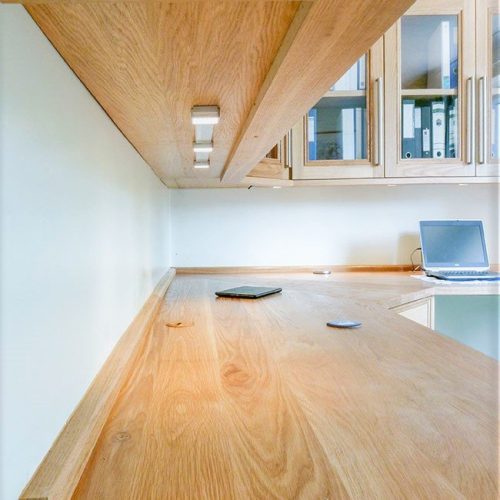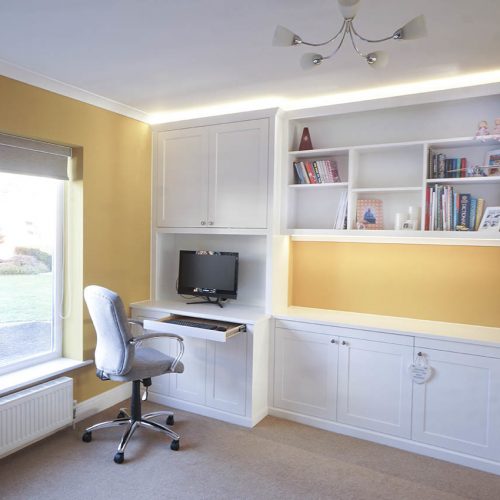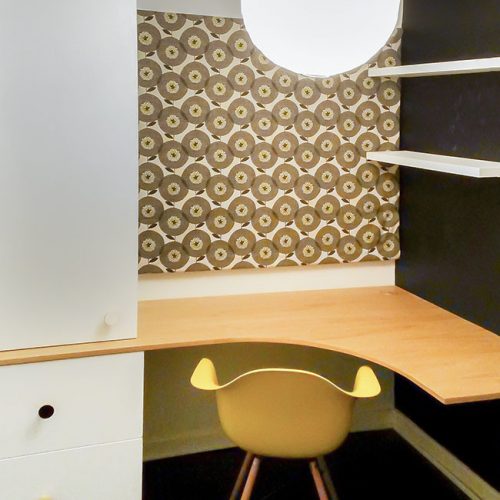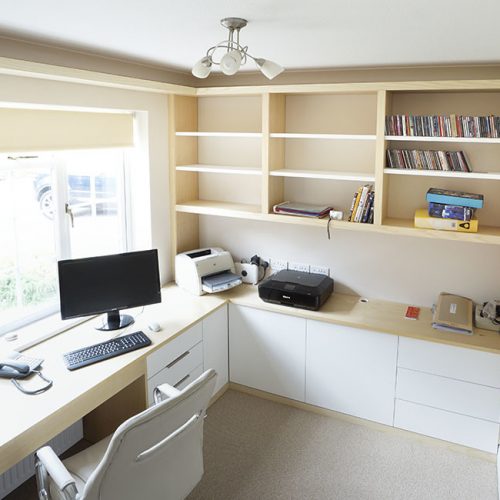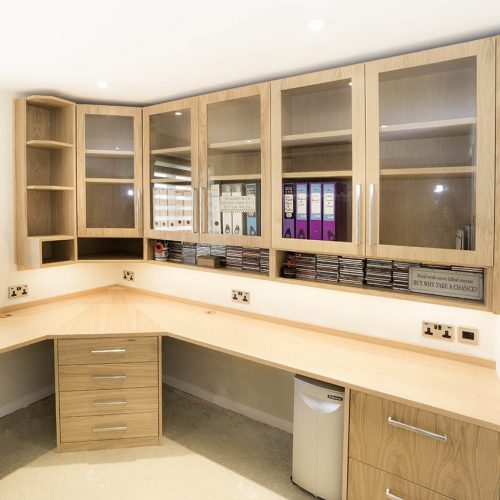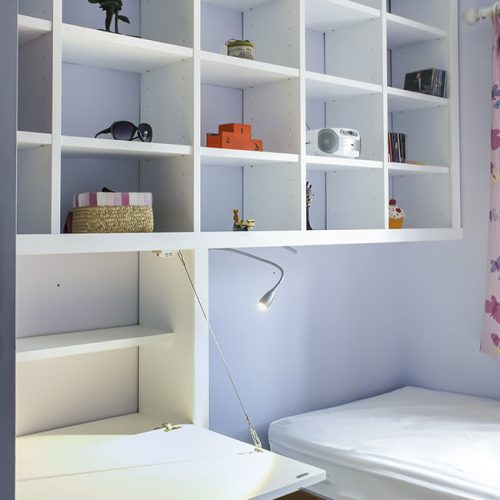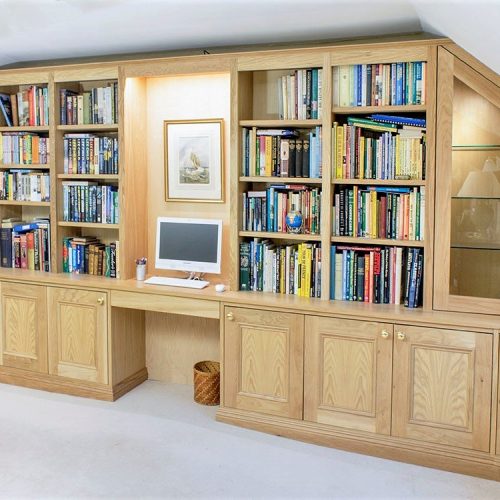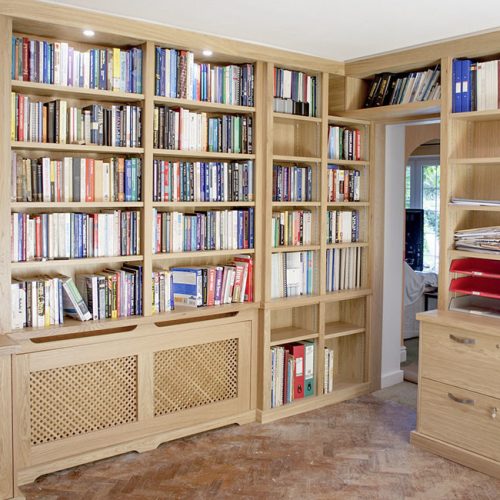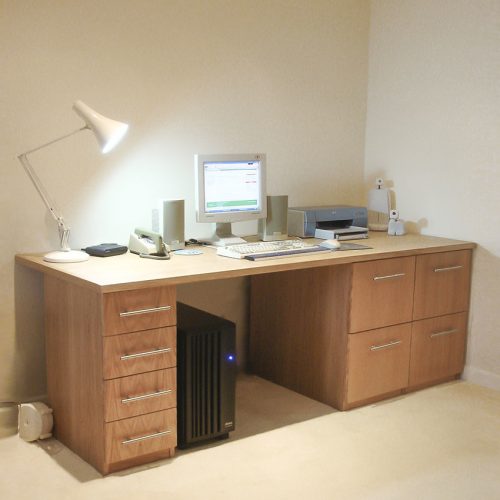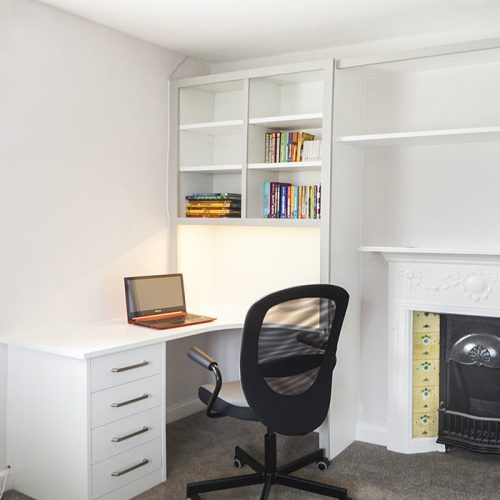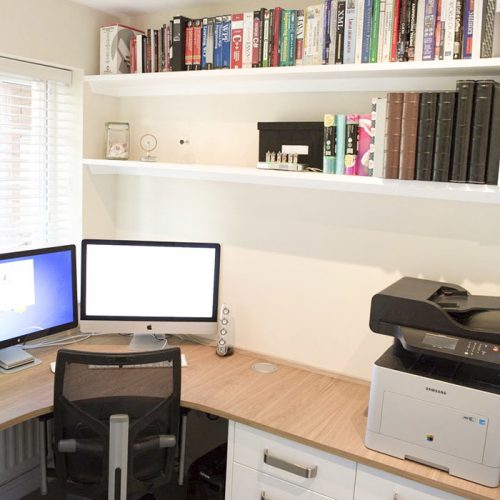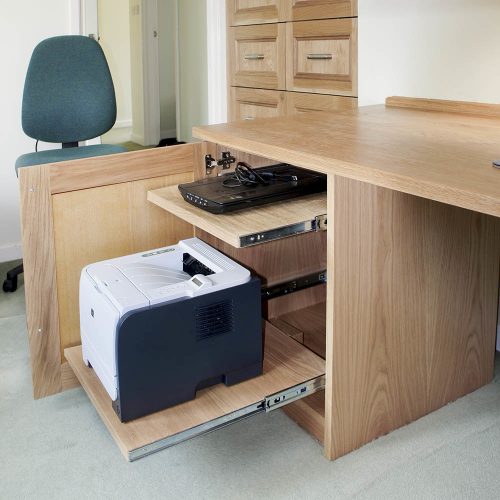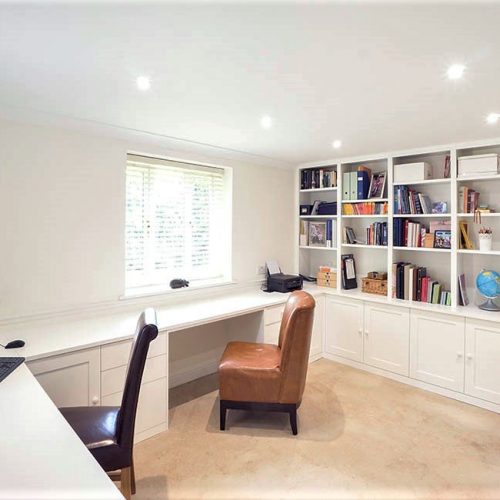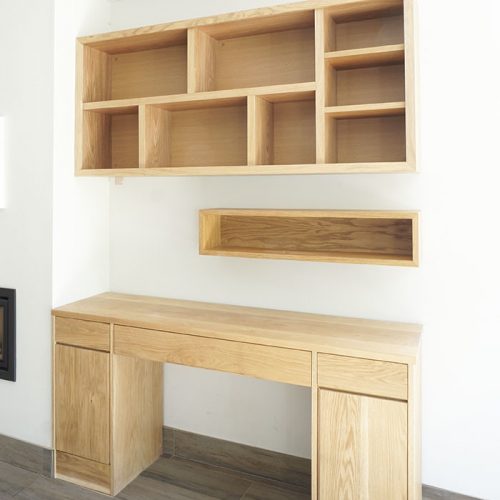 What is Fitted Home Office Furniture?
This really depends on a number of factors such as the nature of work you do and the amount of space you have in your home that you can dedicate to being a home office. 
Our Fitted home office furniture varies widely from fully kitted out home offices with 360 shelving to smaller desk and storage combinations. 
Even tiny details such as the materials required to construct your furniture will vary from job to job, with those drawing up plans and blueprints needing scratch resistant surfaces, and computer programmers not being too concerned about this as they work on their computers.
Whatever your job may be or whatever need you have for a home office; we are confident that we have a complete home office solution that works for you and meets your budget.
Typical Fitted Home Office Furniture Designs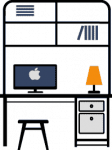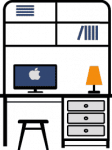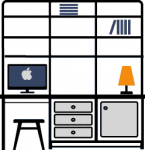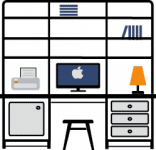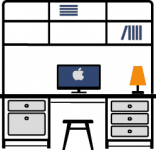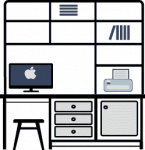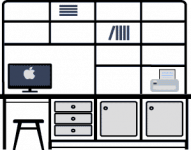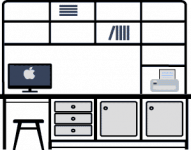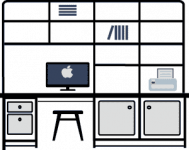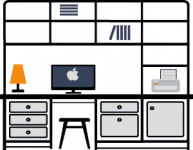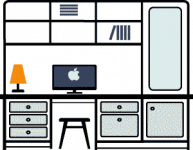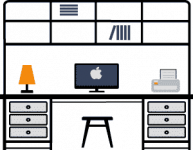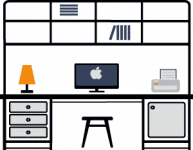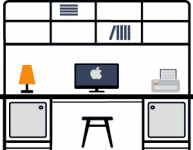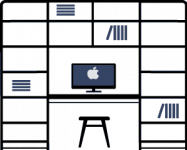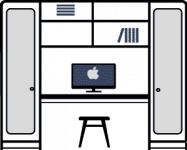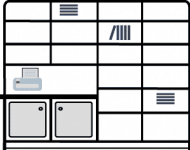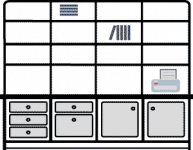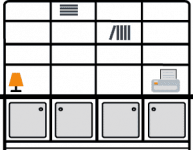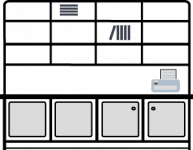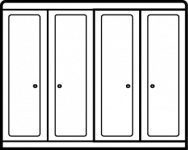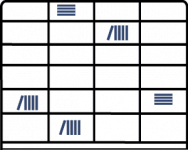 Marlow Fitted Home Office Furniture Ideas
As you can tell, the home offices that we craft are varied and no two offices are ever the same, but we do have many things that are requested universally. Here are some of our most popular Marlow home office ideas;
Hidden cubbyholes to house printers and scanners.
Desks for housing desktops and laptops.
Storage cabinets with lockable drawers/doors.
Comfortable aesthetic to match the rest of the home decor.
Even these few options have probably got you thinking about other ideas and possibilities and we would love to hear them so that we can give you a FREE quote for your home office furniture.
Look at our awards - best customer service 4 years running !
Marlow Home Office Furniture – Making Your Design
Our process is as easy as one, two, three. The first step is to click below and make an enquiry and we will book an appointment with our design specialist to attend your property.
The second step will be when the design specialist draws up your home office plans, discusses with you in detail what you're looking for and takes important measurements of the room where the home office furniture will be housed.
The third and final step is we will craft your unique furniture at our dedicated workshop before shipping it to your home and installing it for you. 
We make sure we keep as much of the crafting and construction away from your home as possible as we realise you likely don't want the added mess and hassle while you're trying to work and run your business.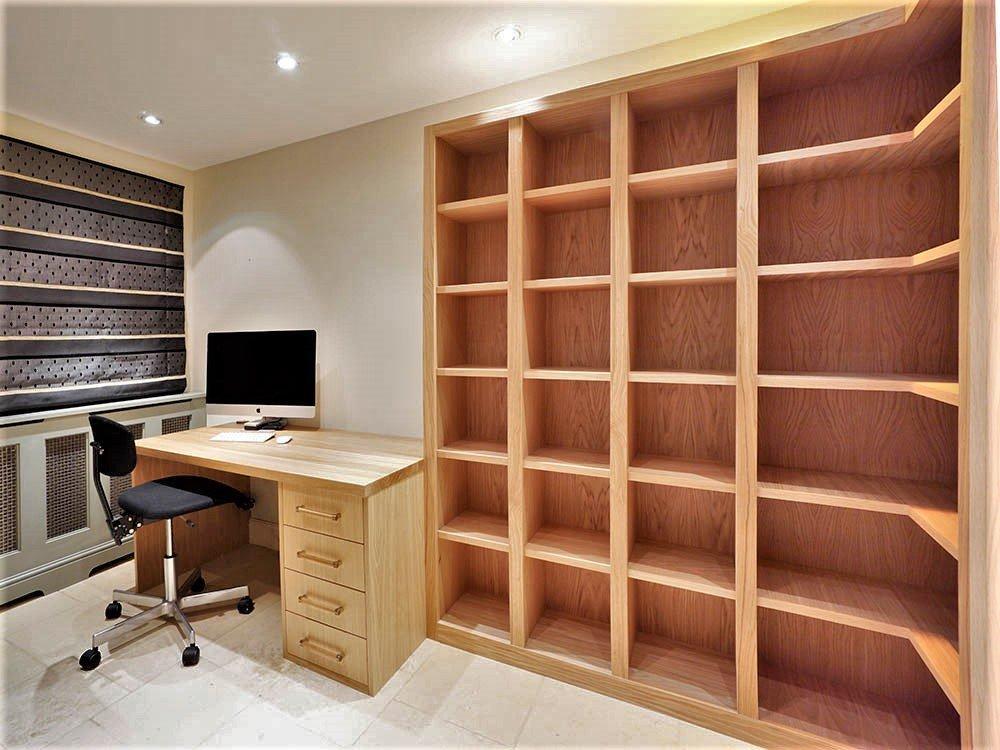 Designing a functional Bespoke Home Office
There are a raft of options available to incorporate in the design your home office,  thos this effect we have produces a simple guide.
The arrangement of your office will ultimately depend on the size and shape of your room. The aim is to organise your space as efficiently as possible by arranging everything within easy reach.
Choose us and you get....
5* Star Furniture & 5* Rated Service

Our custom-made fitted furniture is created with you in mind, we design and create all aspects of your bespoke made furniture that accentuate your living space.

Robustness​
All of our bespoke furniture is constructed using only strong and robust materials.

Pre-finished​
Pre-finished in your colour of choice in a special hard wearing protective lacquer. Means less disruption…

Fitted in only one day!​
Yes you read that right, Fitted in only one day! Why should you put up with any longer ?
Guaranteed​
We guarantee all of our work and only design and construct bespoke furniture to our high standards.
Get in contact with us today to discuss your ideas and we will give you a quotation FREE of charge with absolutely no obligation. Just fill out our Free Quote Form
We provide bespoke, High Quality Fitted Furniture at affordable rates.