Fitted Home Office Furniture in Maidenhead
With the self-employed marketplace becoming broader every day and more financial opportunities opening up in the so called "gig economy" it is little wonder that our customers in Maidenhead are opting to either work from home or take their work home with them. 
This has meant that in recent years we have been inundated with clients wanting us to custom make their home office furniture and we have been incredibly happy to oblige. We understand that not all houses have the luxury of expansive rooms to dedicate to work, in fact, most houses don't have a study.
We love creating bespoke home office furniture that uses space in a smart and efficient way, providing ample storage as well as a dedicated area for your work – without encroaching unnecessarily on your valuable home space.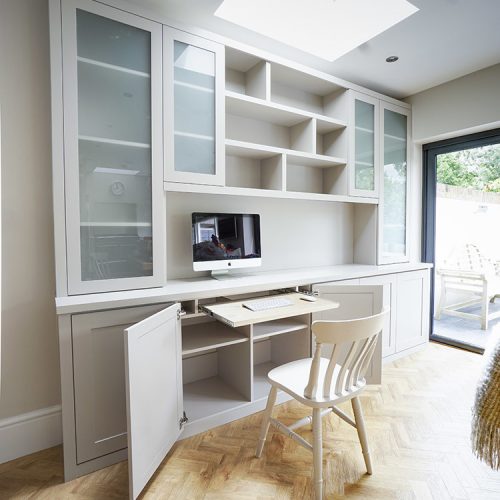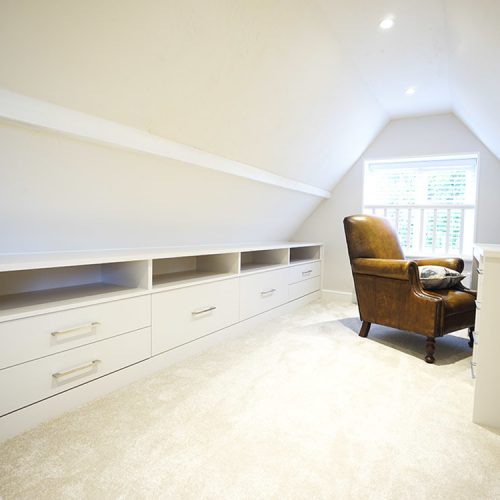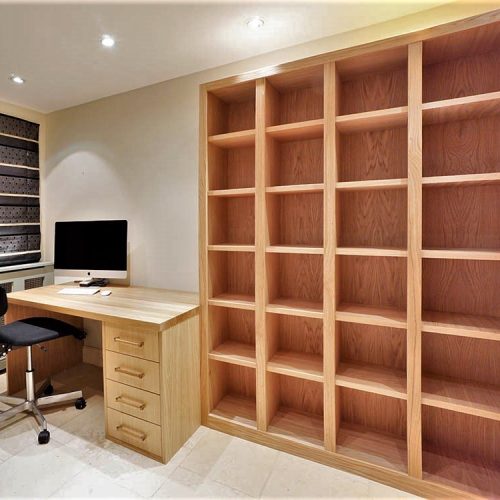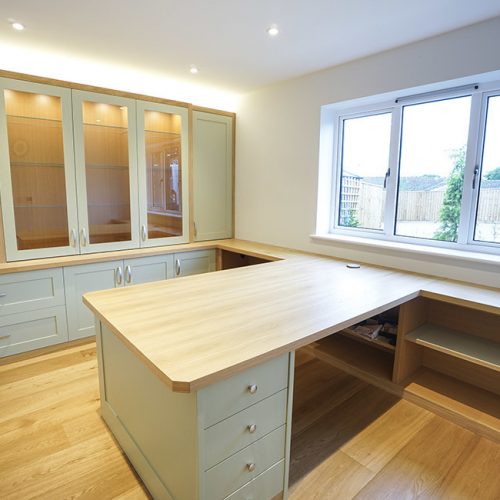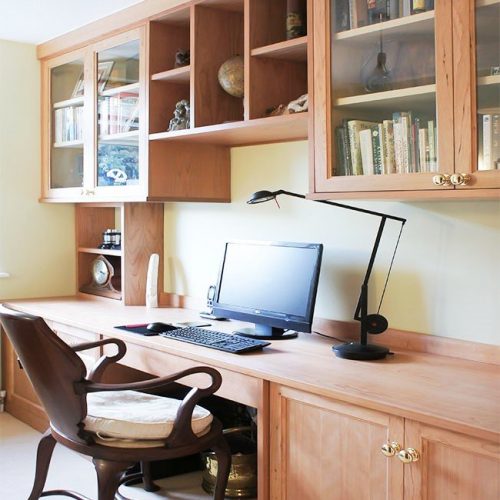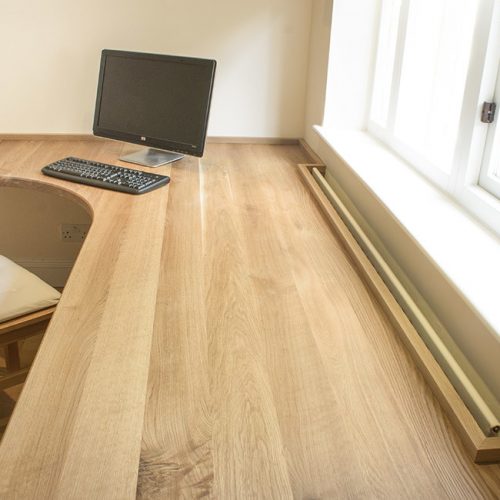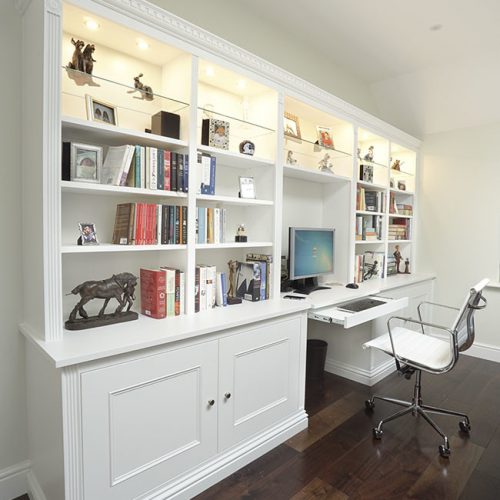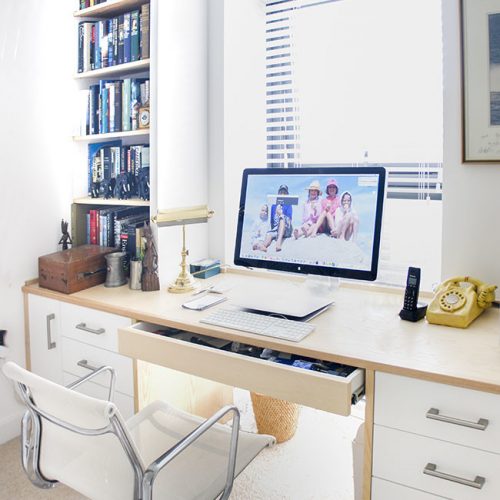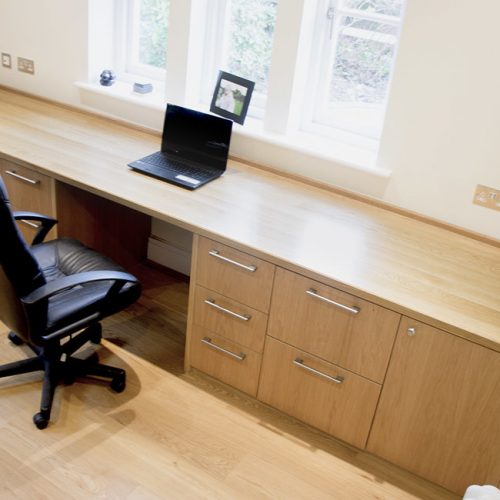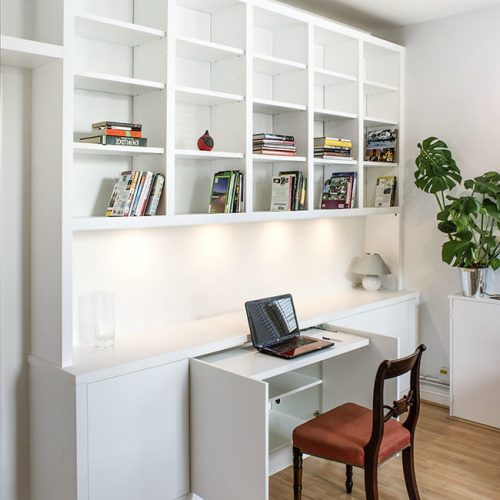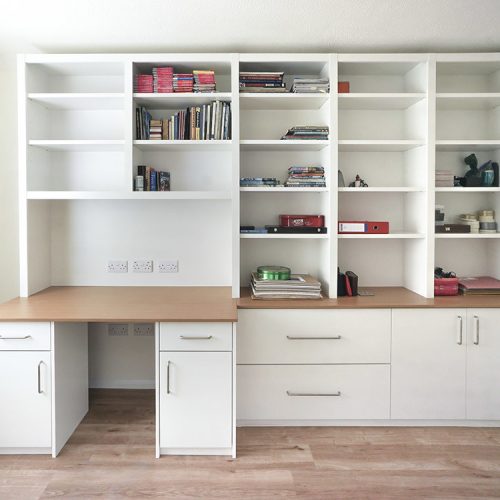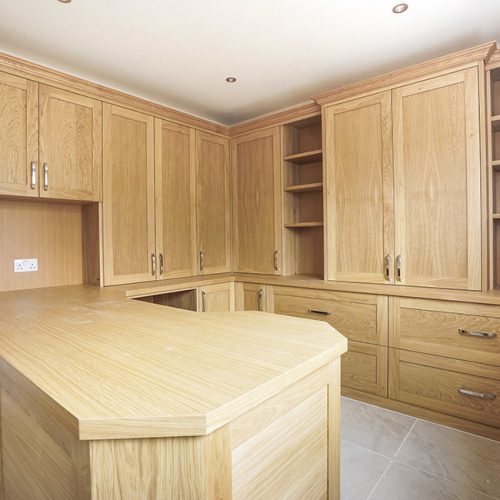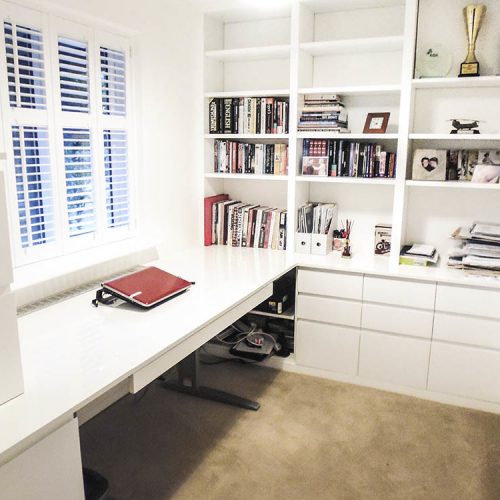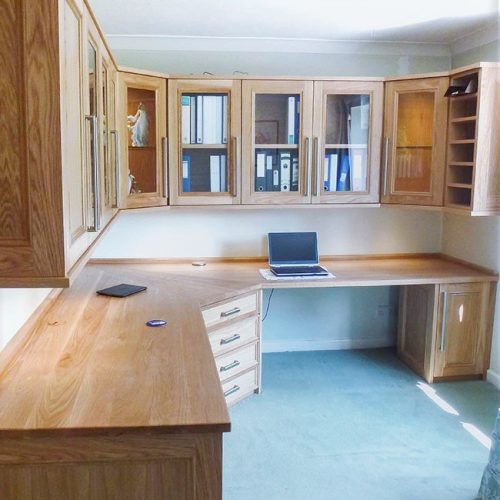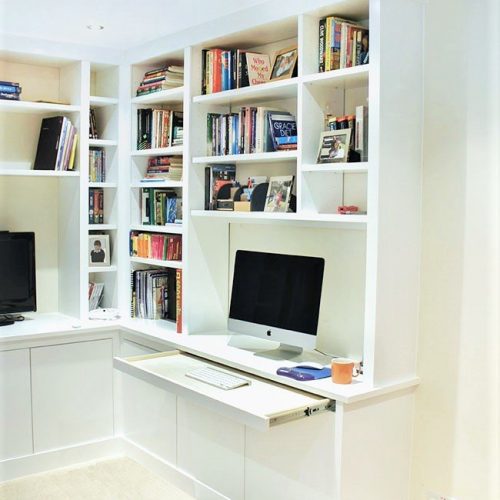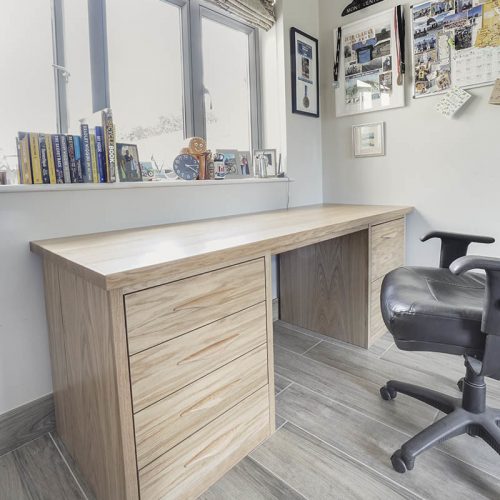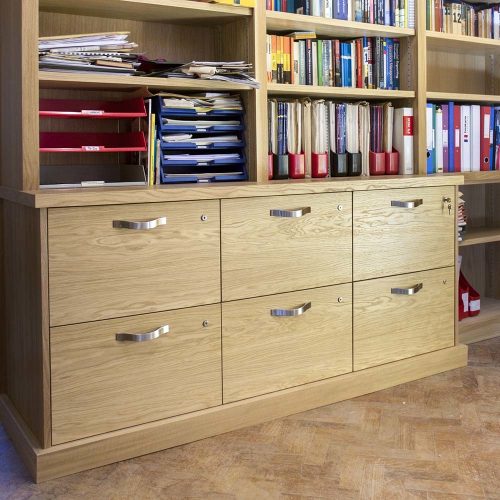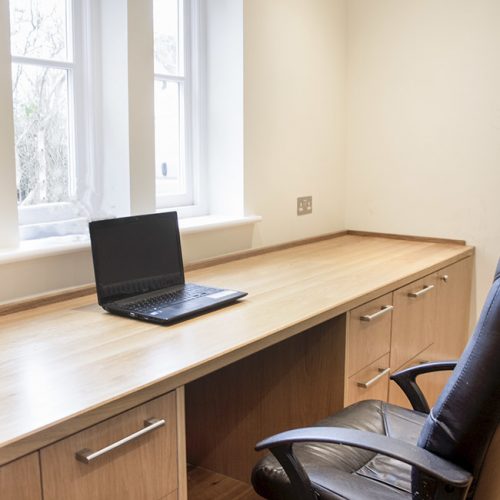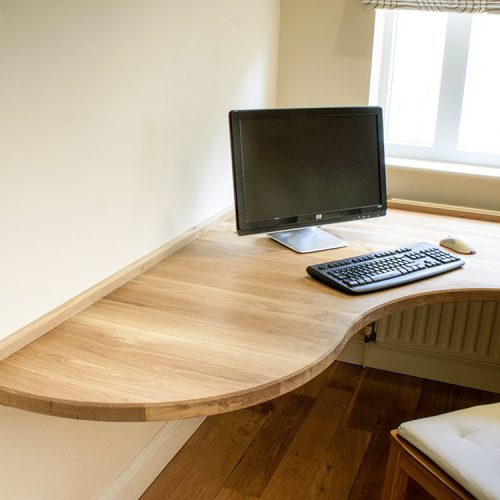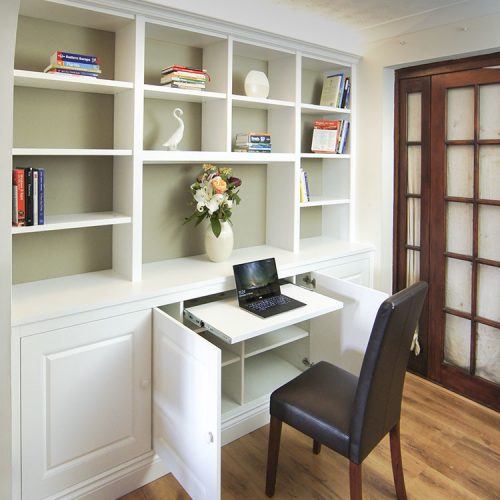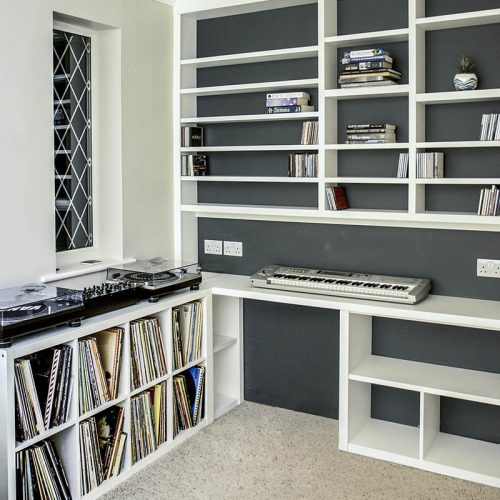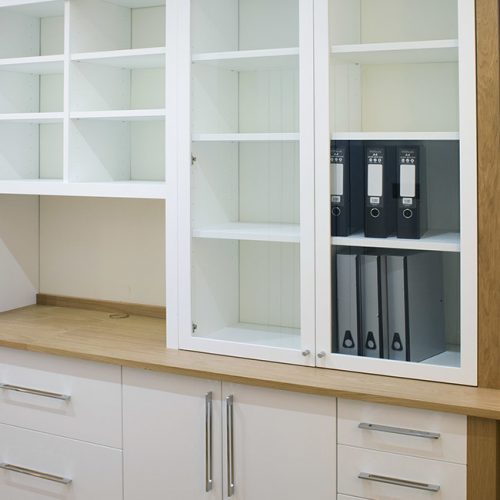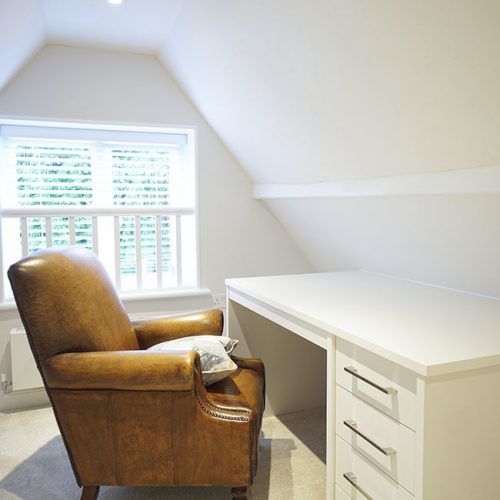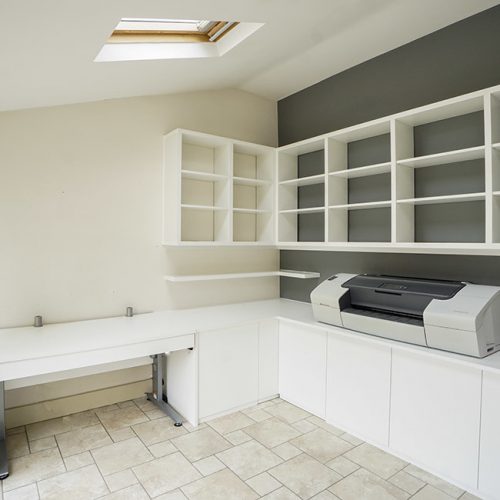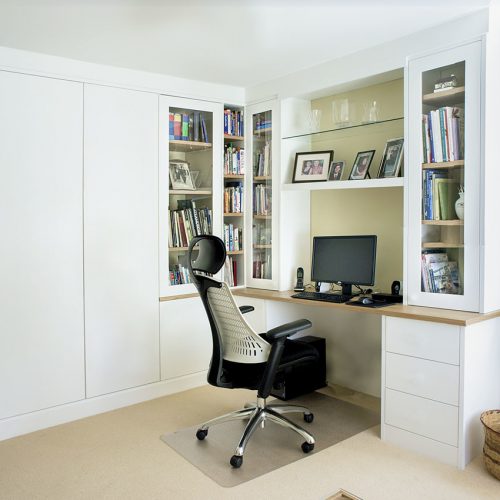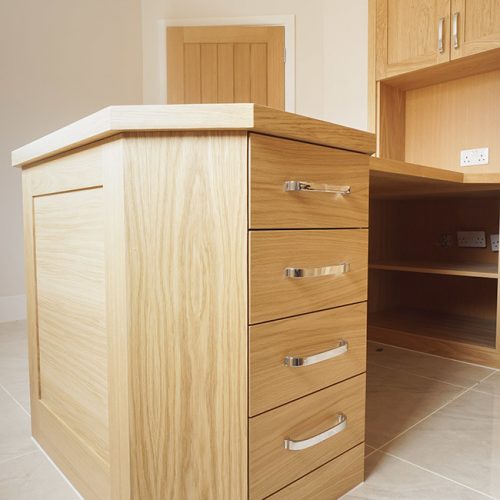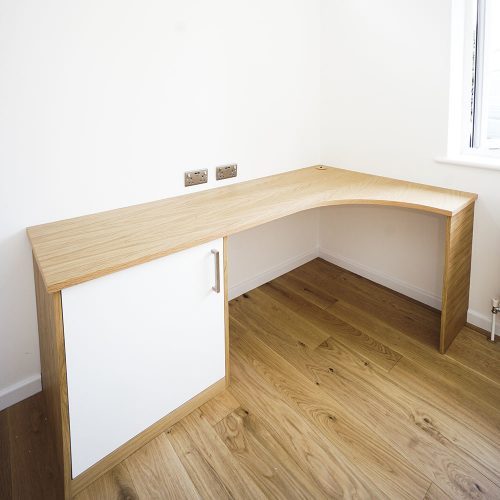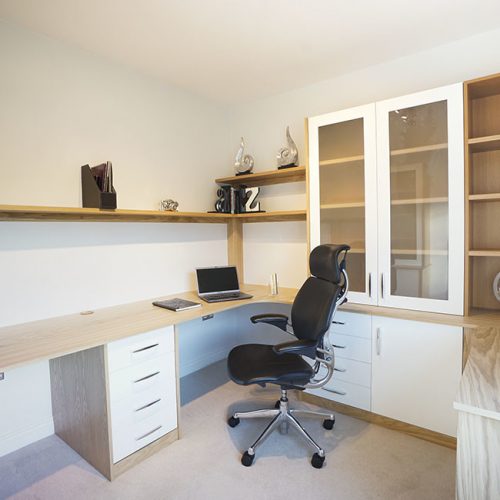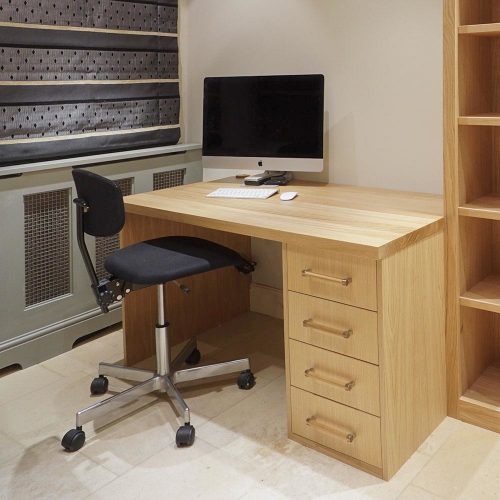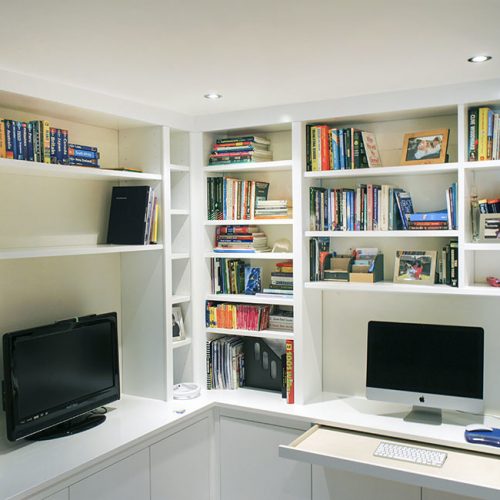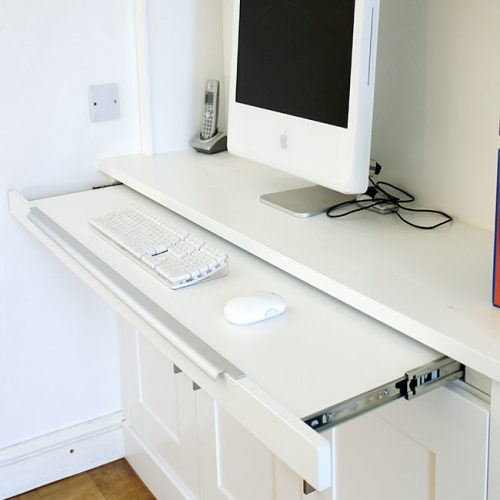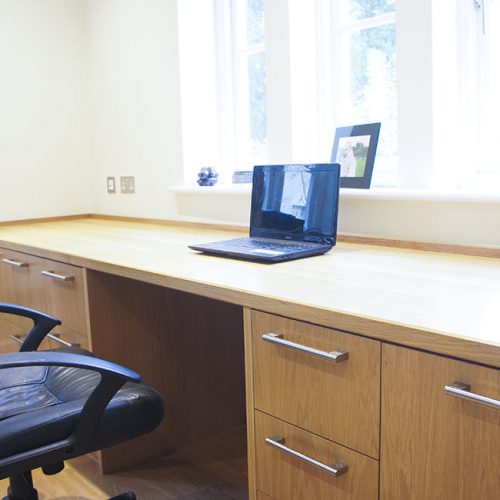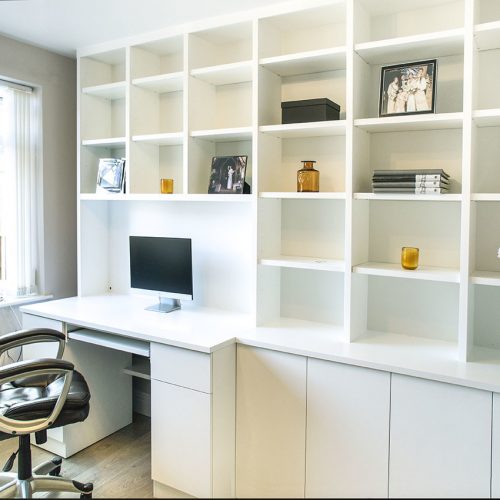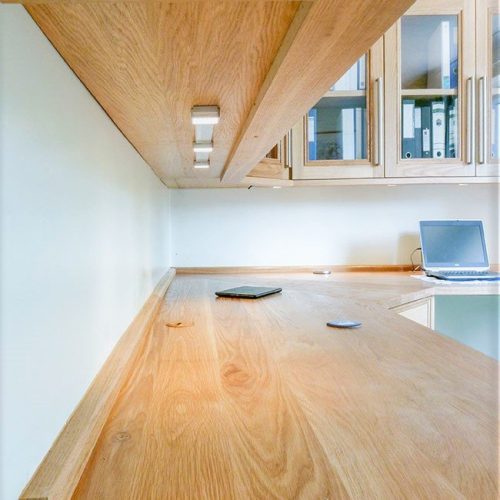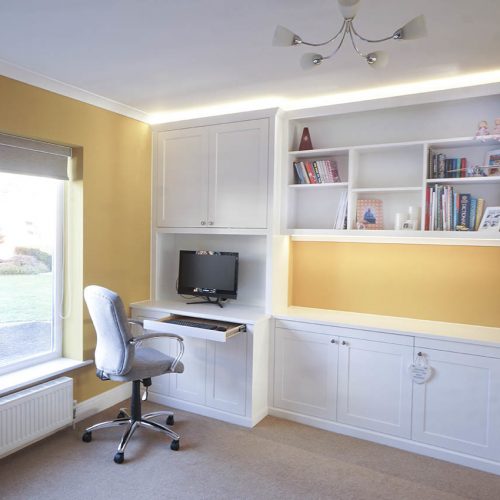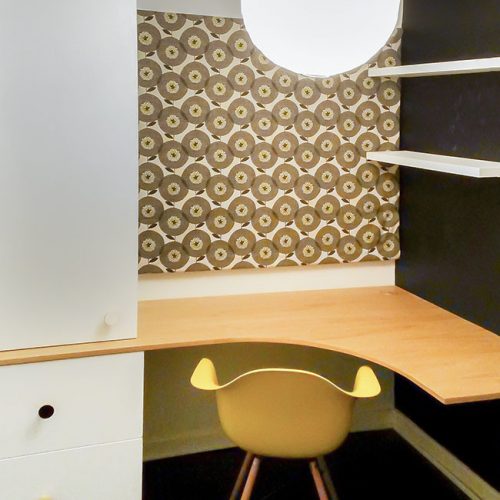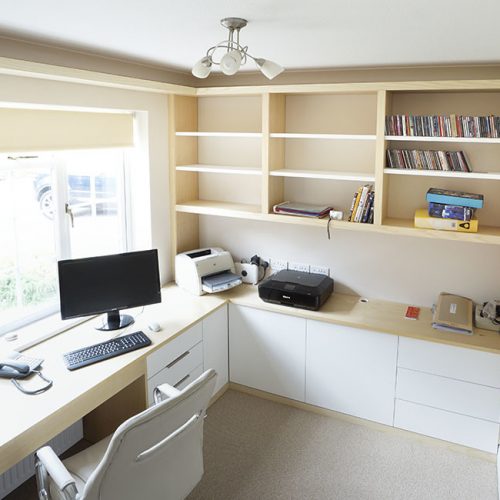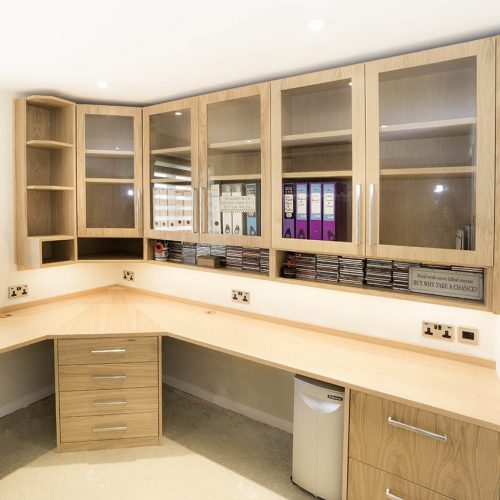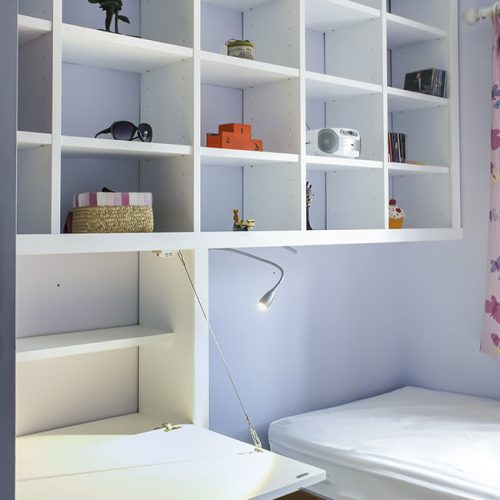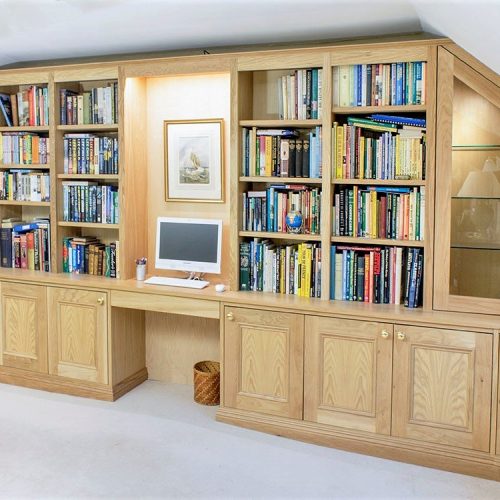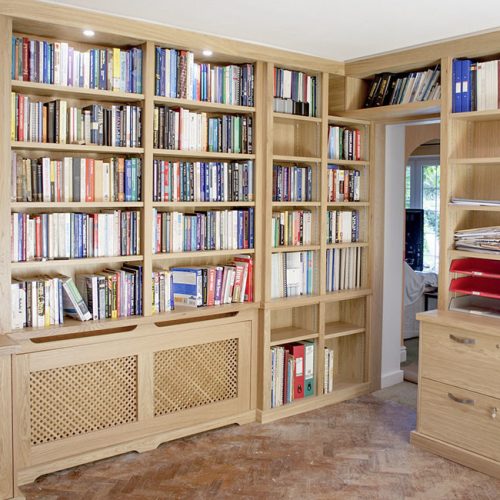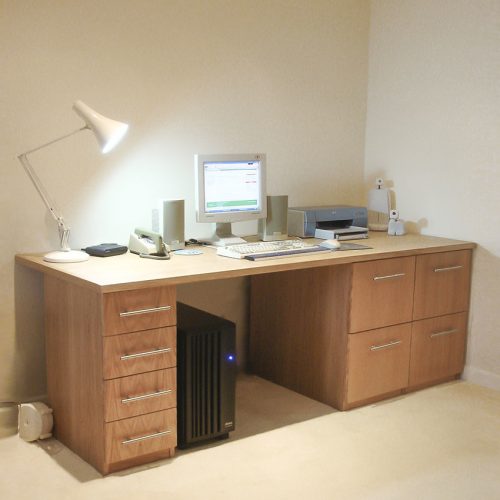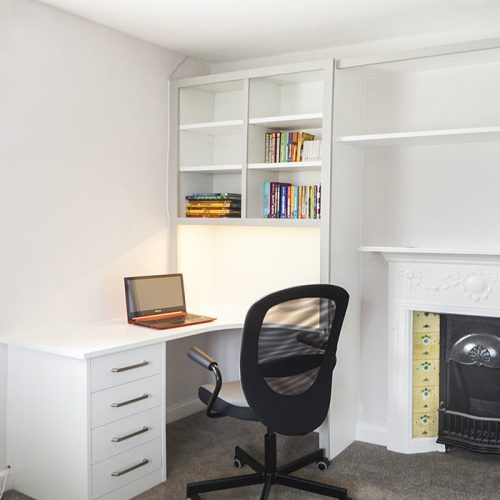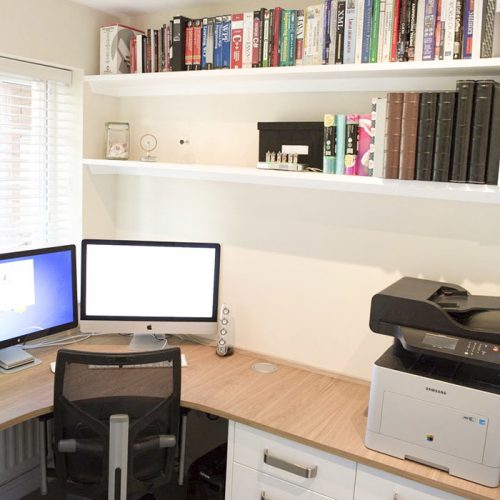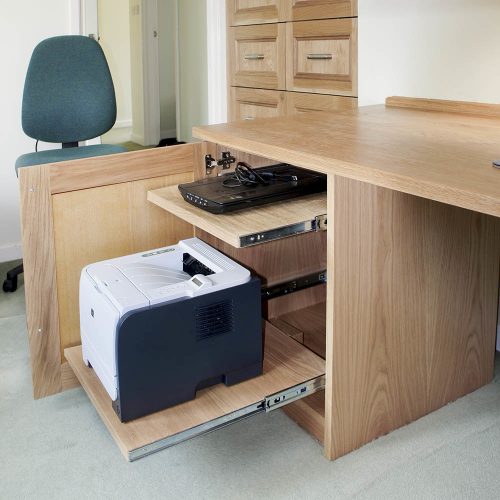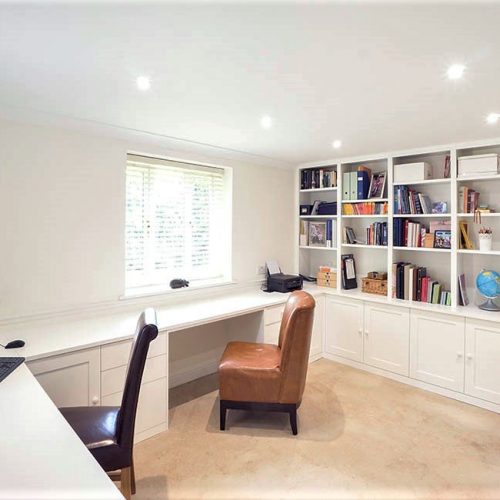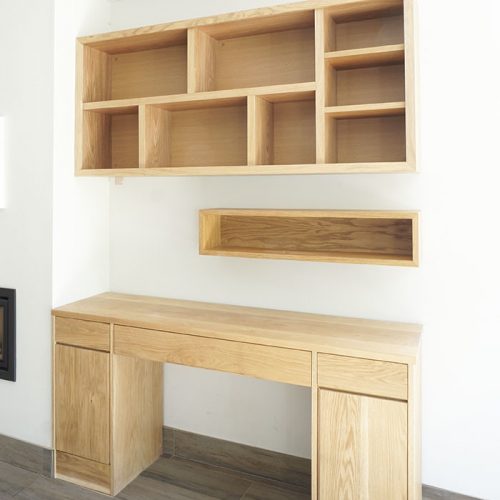 What is Fitted Home Office Furniture?
As you can imagine, home office furniture can come in all shapes and sizes and some of our projects have been crafting tailor-made desks for specific occupations. 
We work with you to create an area that helps you manage and stay in control of your workflow as well as being comfortable and easy to access.
Some of our favourite projects have been our small space projects where we have had to really innovate during our design process to maximise the workspace.
Home office furniture is essentially everything that you need it to be, from file storage and lock boxes to desk-space and housing for servers, printers and computer equipment. No two offices are the same and we aim to optimise your personal office area for your specific job.
Typical Fitted Home Office Furniture Designs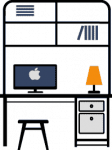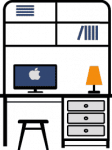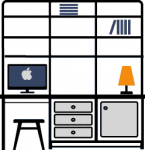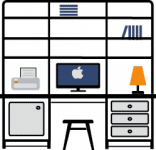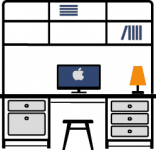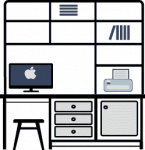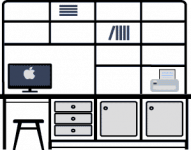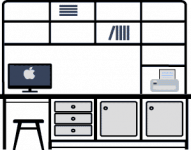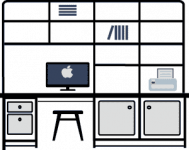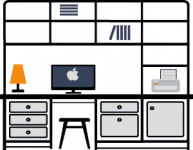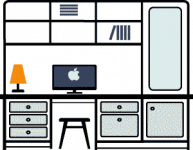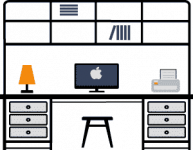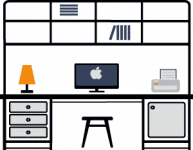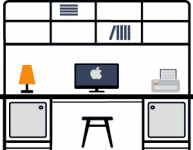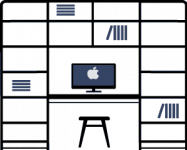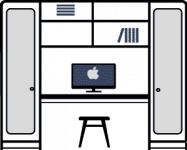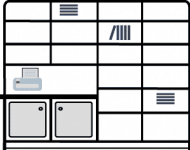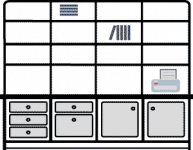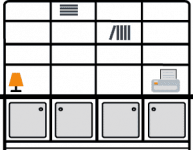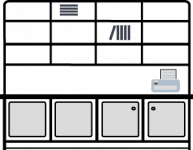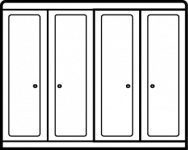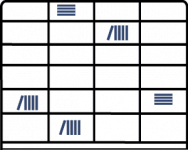 Maidenhead Fitted Home Office Furniture Ideas
When deciding on the best office furniture for your home office space in Maidenhead you might want to consider these popular options;
Corner fixtures and fittings to utilise unused corner space.
Dedicated areas for your phone, laptop, PC and printer.
Scratch resistant surfaces.
Under desk storage to maximise storage space.
Some home offices are complete wall fixtures that include bookcases, shelving and cubby holes while others are smaller, more intimate desk and drawer solutions. 
With a huge range of styles and high-end finishes, we are confident that whatever options you choose we will create first rate home office furniture.
Look at our awards - best customer service 4 years running !
Maidenhead Home Office Furniture – Making Your Design
Once you have enquired below and outlined what type of home office furniture you want us to craft for you, we will arrange for a designer to attend your property, take measurements and finalise a home office furniture design.
We will then craft your office furniture at our dedicated workshop and when completed install it.
We aim to create your furniture with as little disruption to your life as possible, after all, you have a business to run and work to complete. For this reason, we make sure most of the furniture is completed away from your premises and then construct it in one go on the day of installation.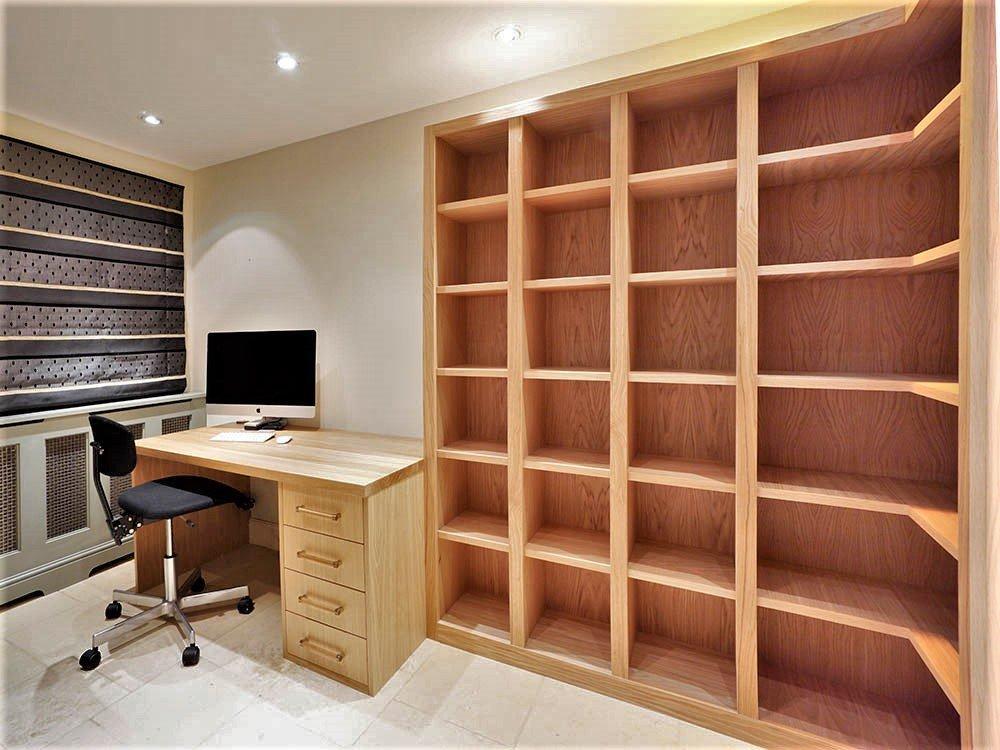 Designing a functional Bespoke Home Office
There are a raft of options available to incorporate in the design your home office,  thos this effect we have produces a simple guide.
The arrangement of your office will ultimately depend on the size and shape of your room. The aim is to organise your space as efficiently as possible by arranging everything within easy reach.
Choose us and you get....
5* Star Furniture & 5* Rated Service

Our custom-made fitted furniture is created with you in mind, we design and create all aspects of your bespoke made furniture that accentuate your living space.

Robustness​
All of our bespoke furniture is constructed using only strong and robust materials.

Pre-finished​
Pre-finished in your colour of choice in a special hard wearing protective lacquer. Means less disruption…

Fitted in only one day!​
Yes you read that right, Fitted in only one day! Why should you put up with any longer ?
Guaranteed​
We guarantee all of our work and only design and construct bespoke furniture to our high standards.
Get in contact with us today to discuss your ideas and we will give you a quotation FREE of charge with absolutely no obligation. Just fill out our Free Quote Form
We provide bespoke, High Quality Fitted Furniture at affordable rates.