Fitted Home Office Furniture in Oxford
More and more people are becoming self-employed or choosing to work or run their businesses from home – which is fantastic news except that our homes often aren't organised in a way that help us work productively.
With so many distractions around the house it is no wonder that our home office furniture is surging in popularity as people create bespoke and quiet home office surroundings that help them focus when they need to.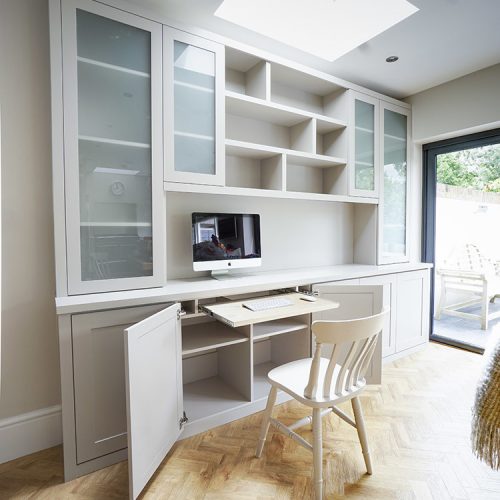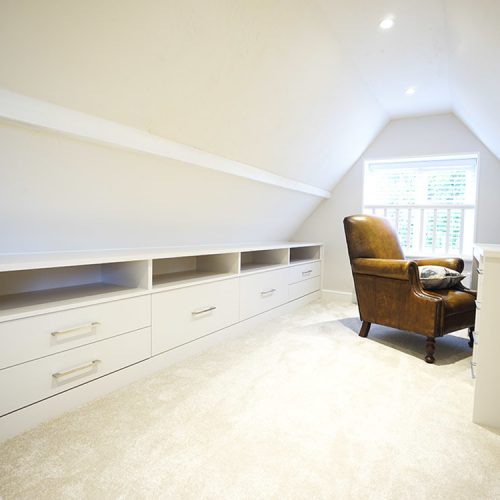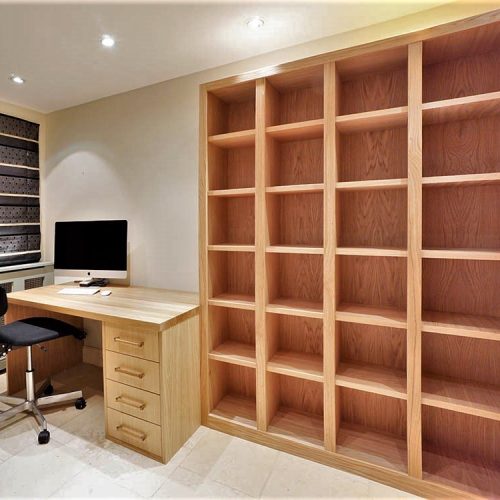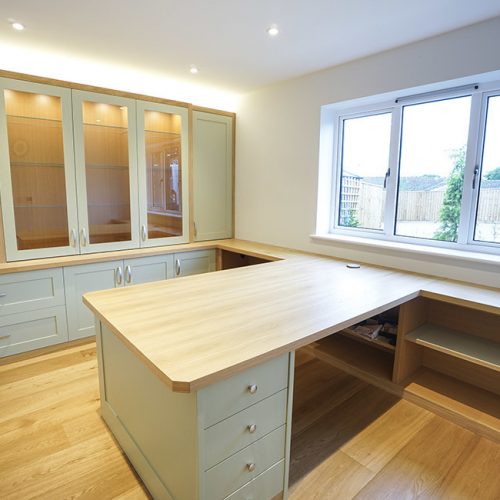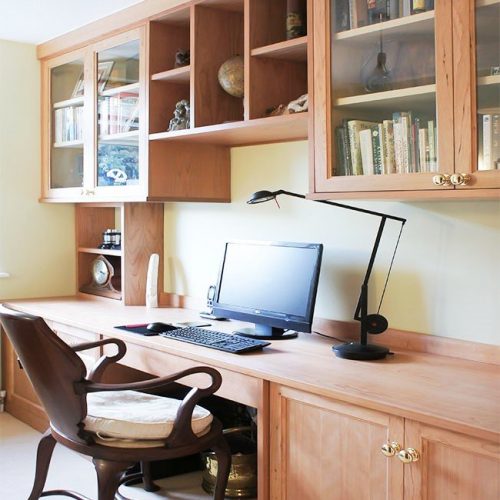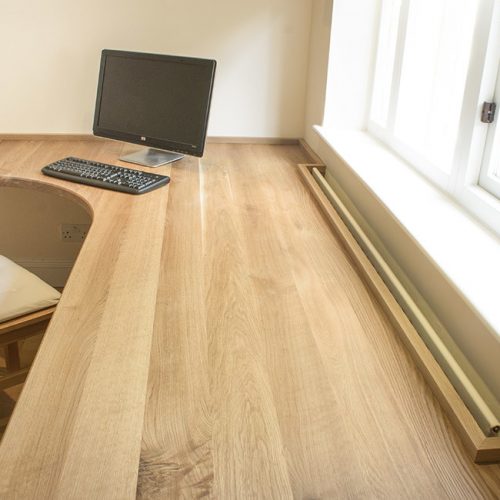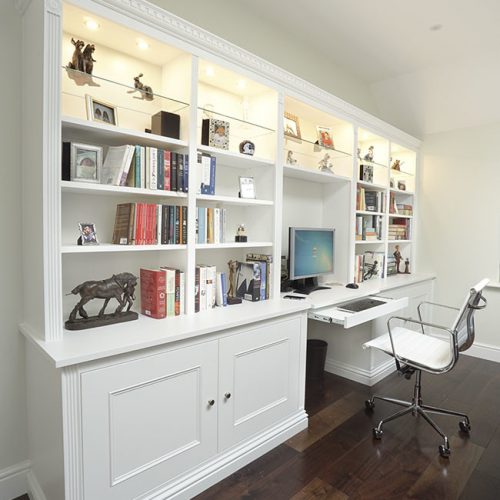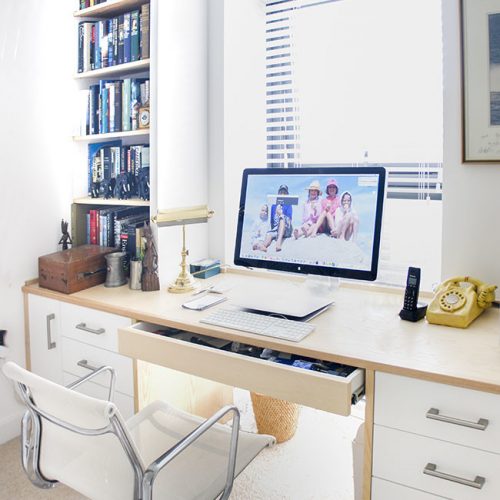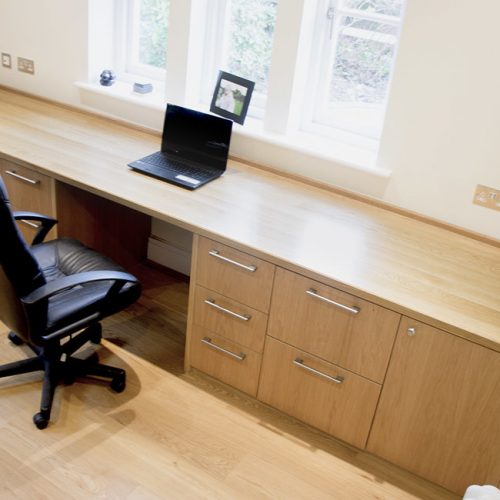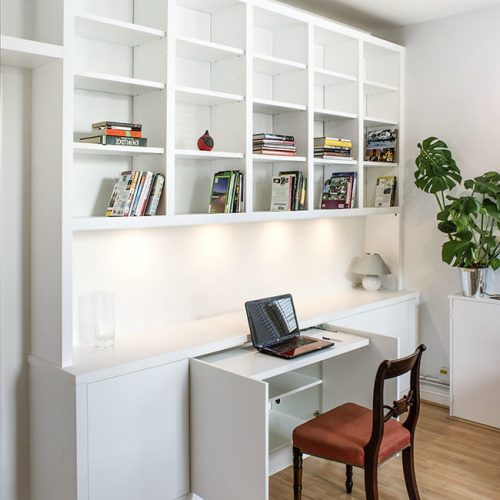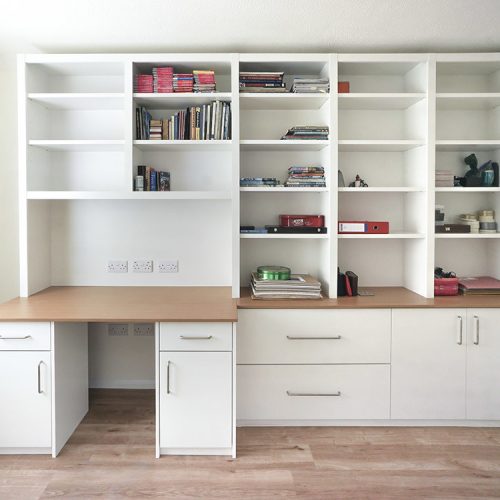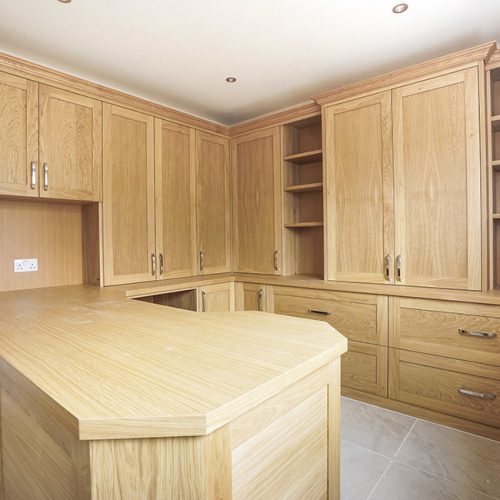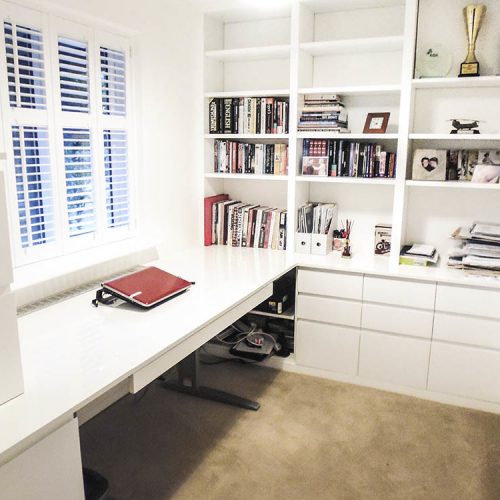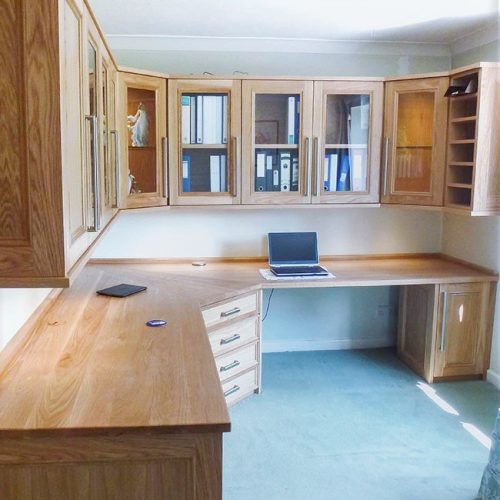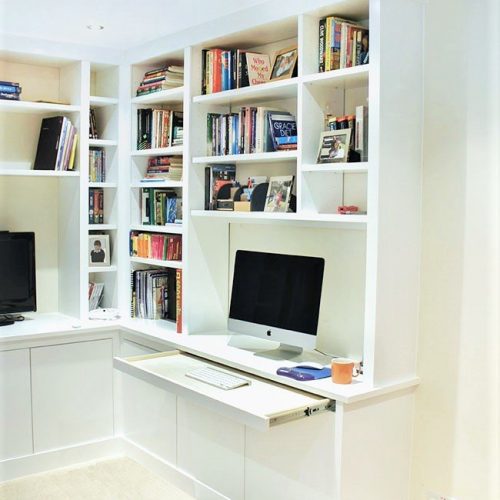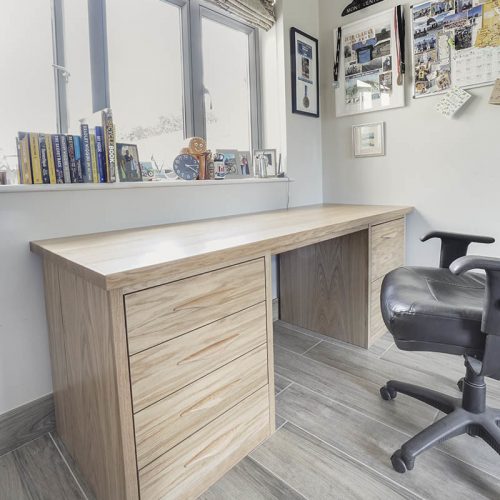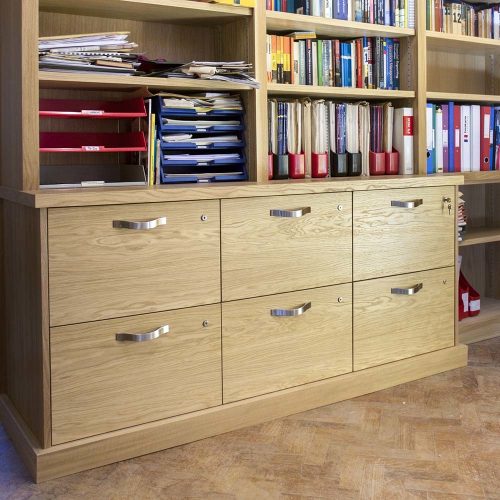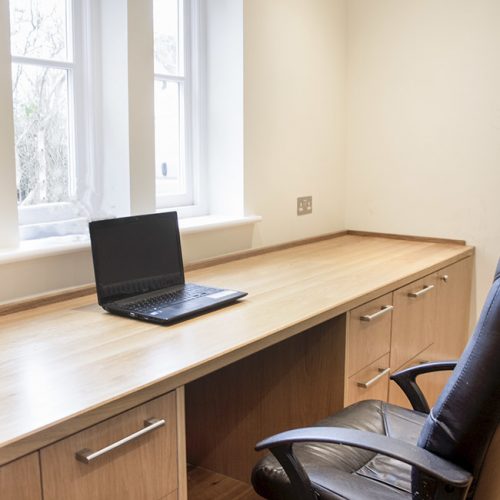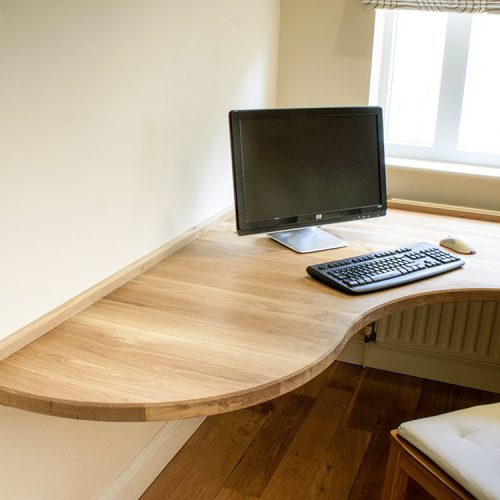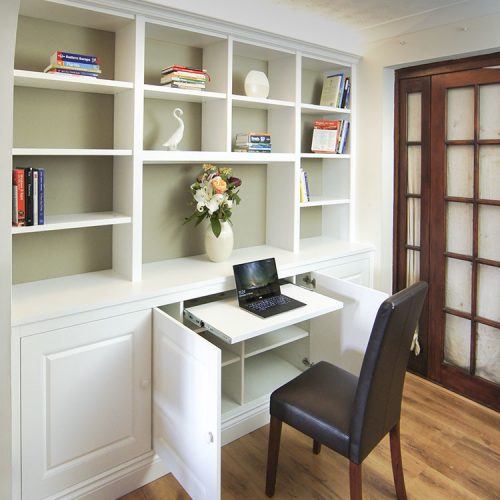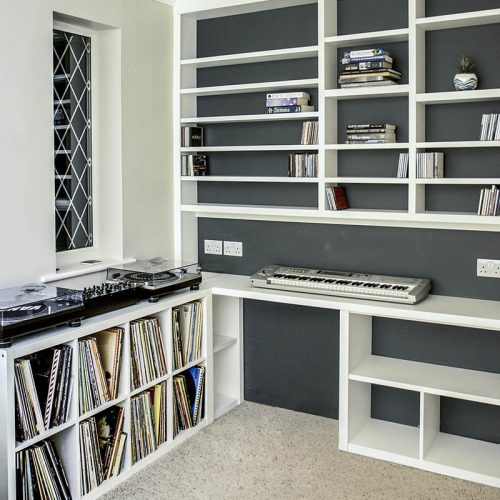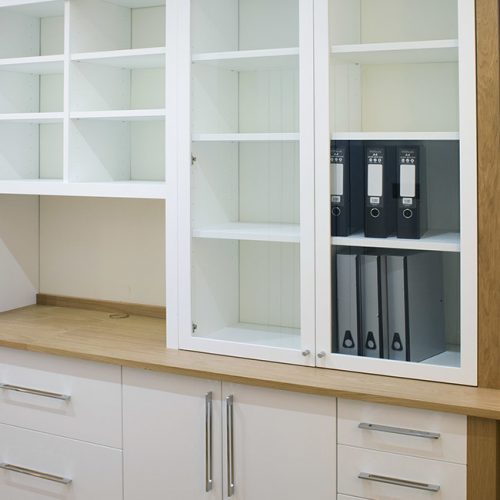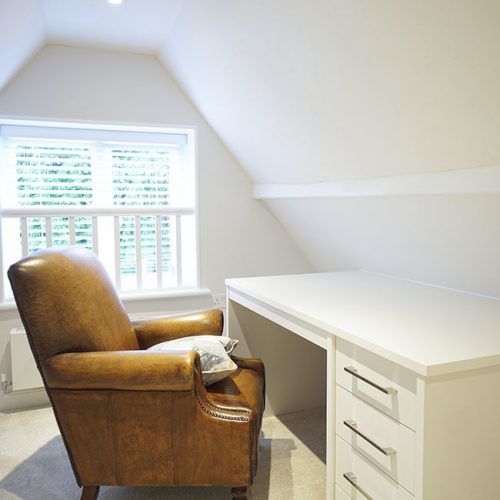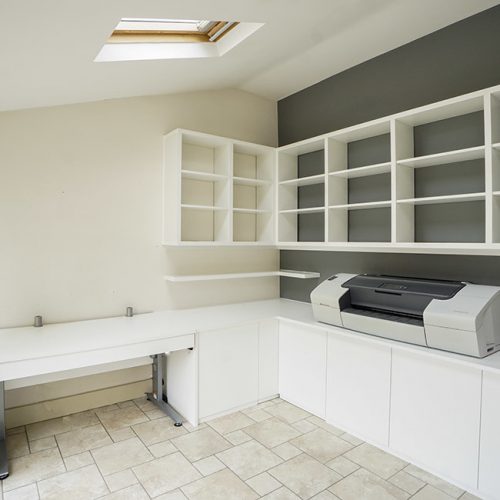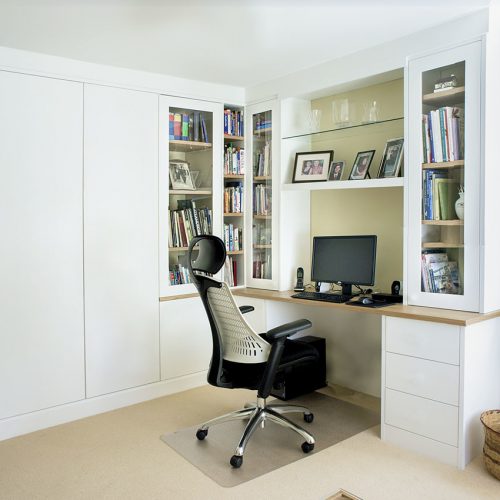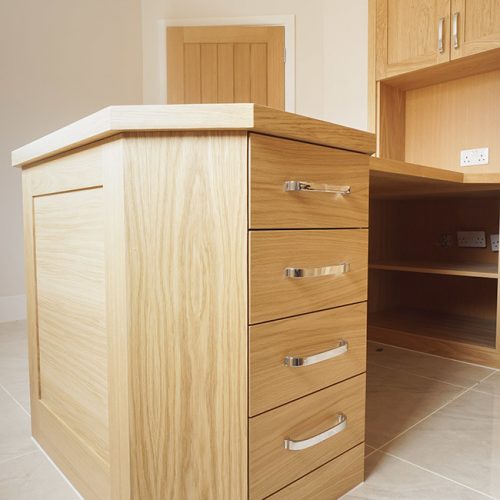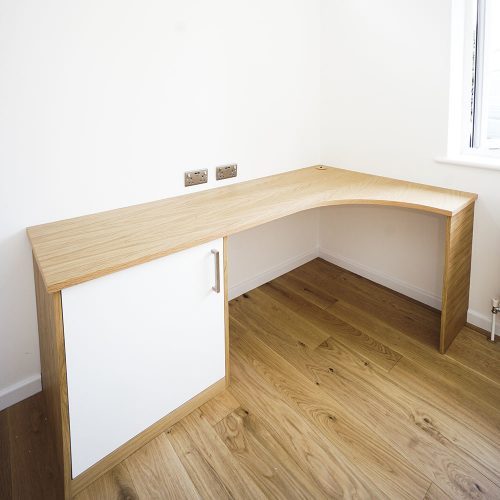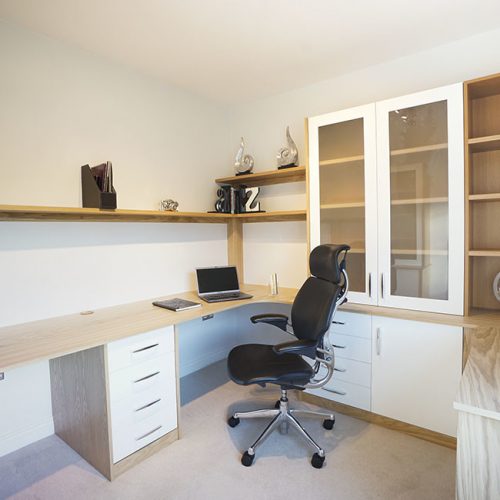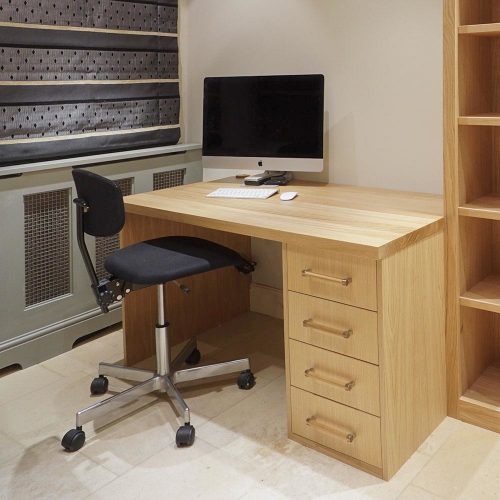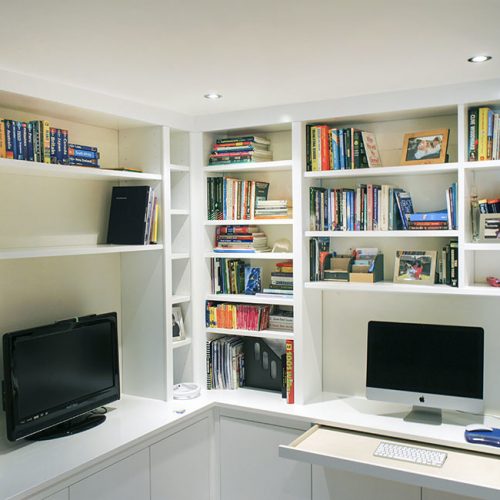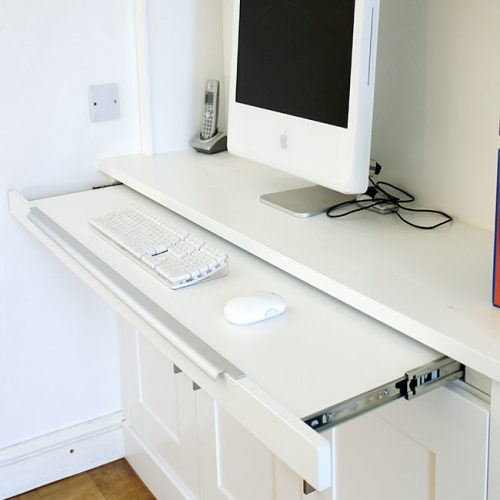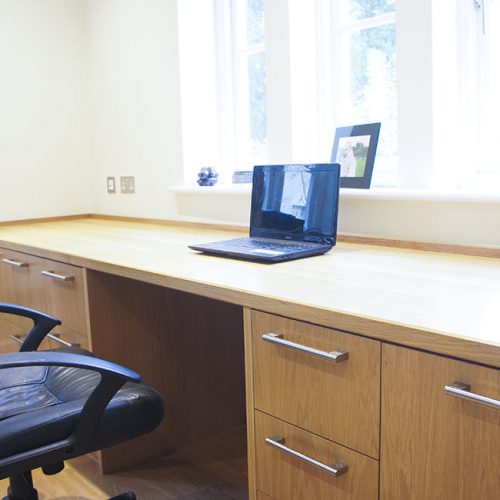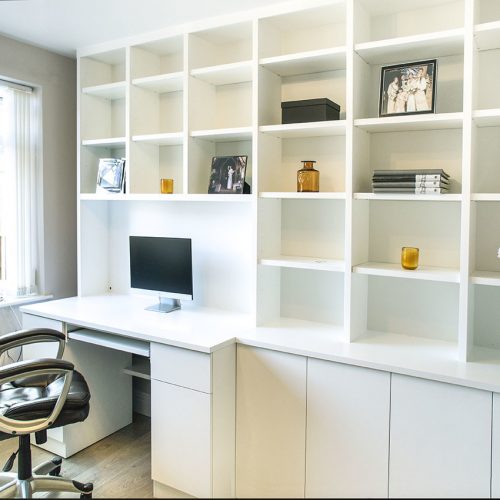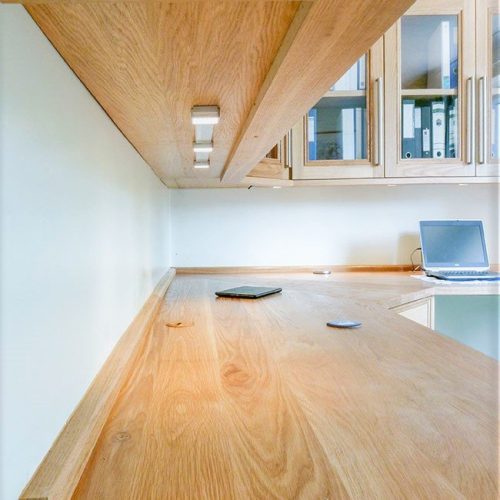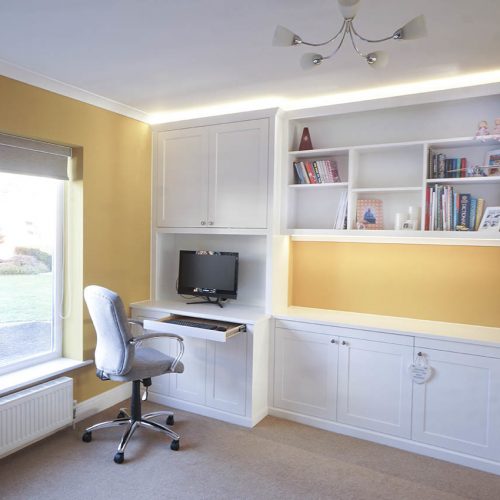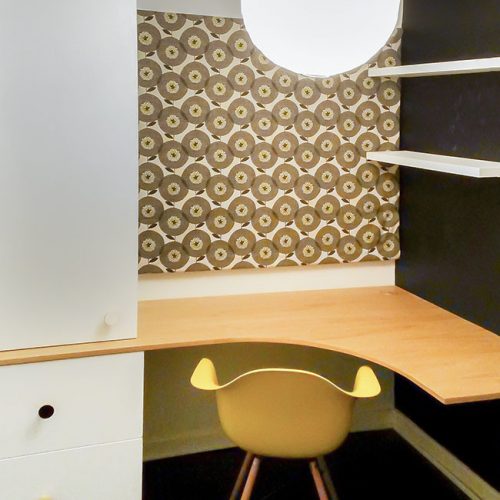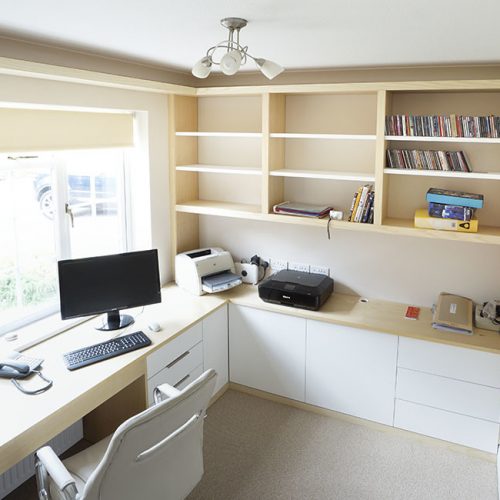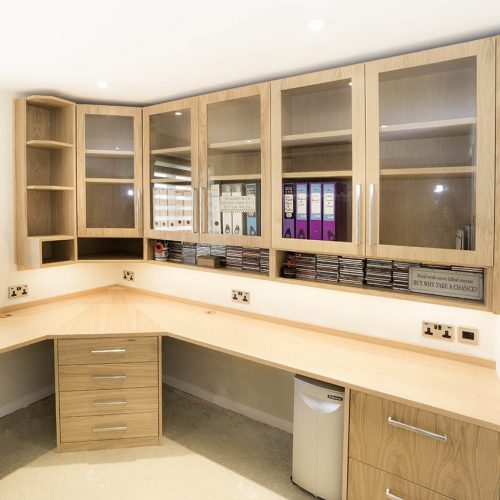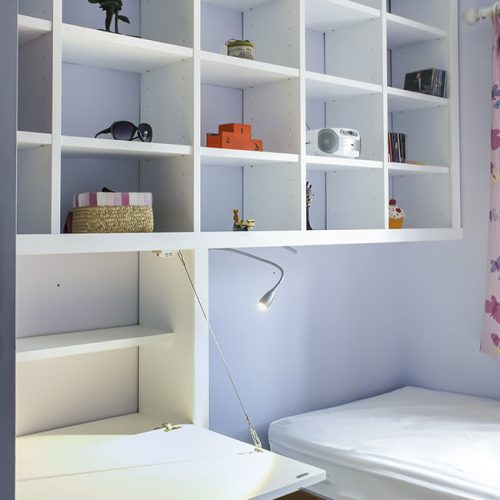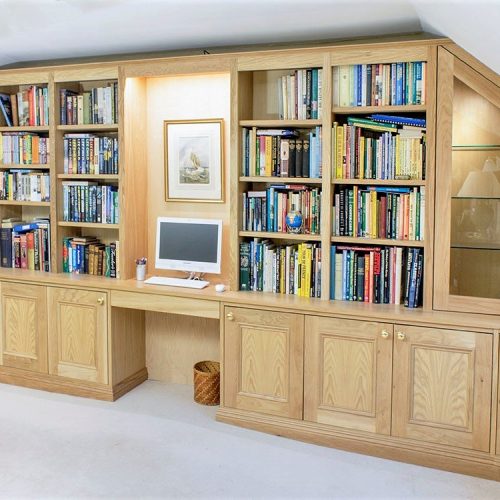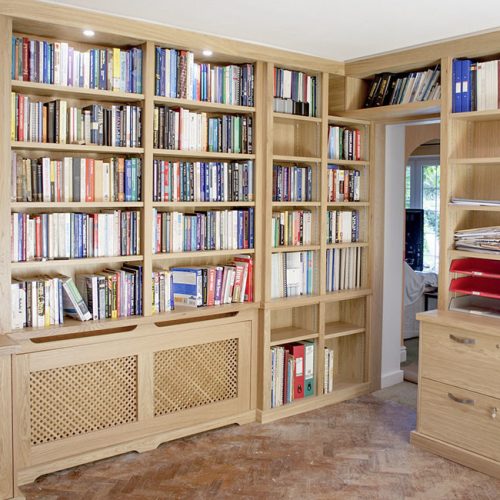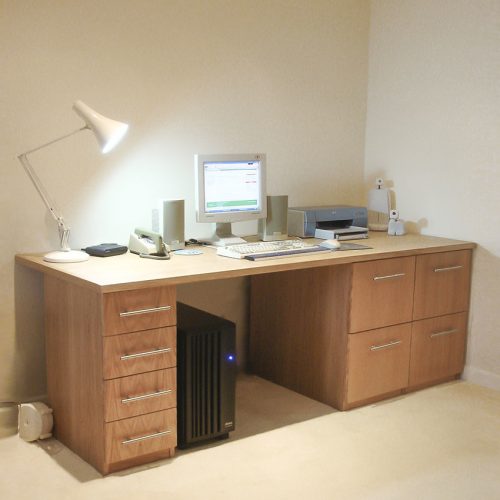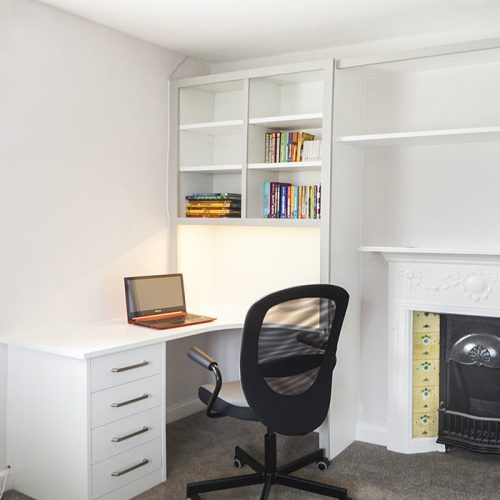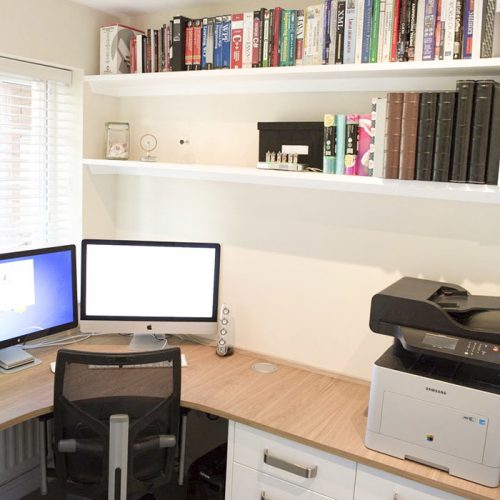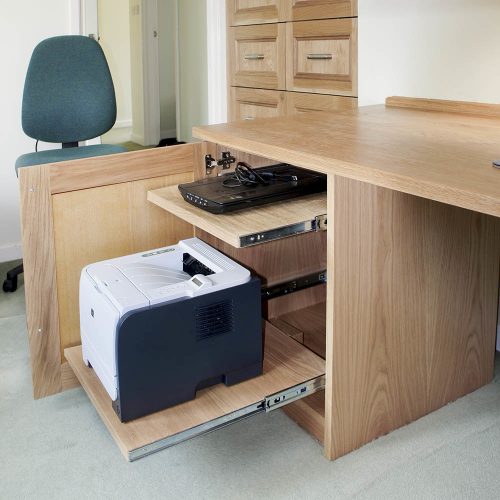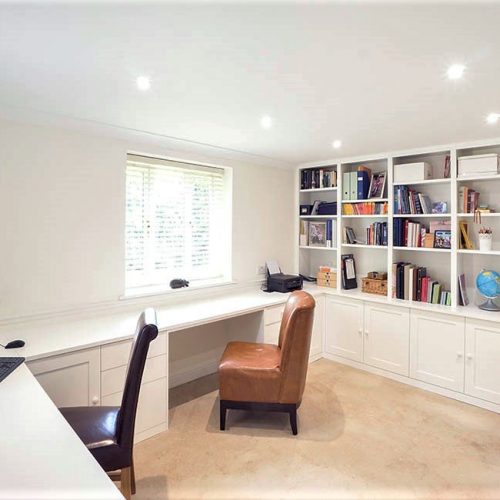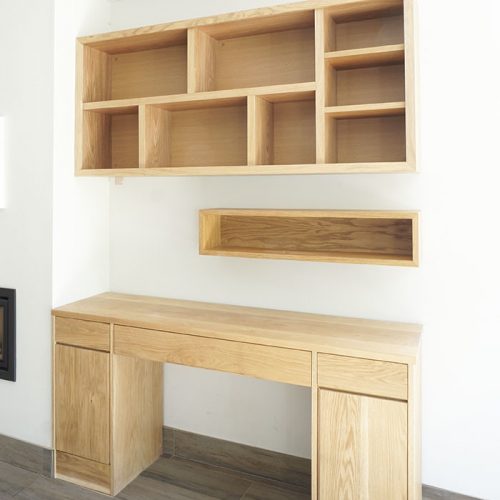 What is Fitted Home Office Furniture?
You may be reading this and wondering what we mean by home office furniture, but don't worry, it is one of our most common Oxford home office questions.
Our home office furniture normally consists of a tailor-made working space and a popular choice currently is a wraparound desk.
This space then has storage and cubby holes built into it to maximise the space you have available – because let's face it, we don't all have the luxury of having vast rooms dedicated to our work at home.
Typical Fitted Home Office Furniture Designs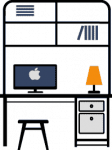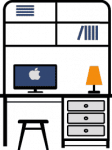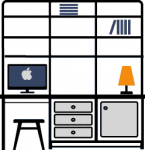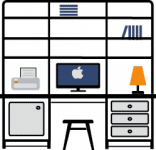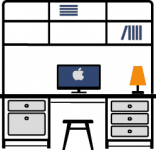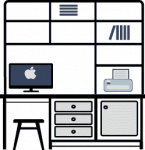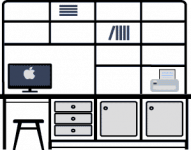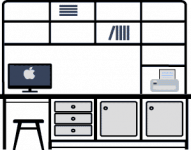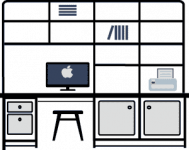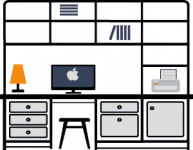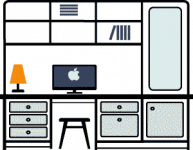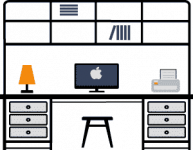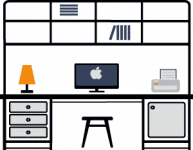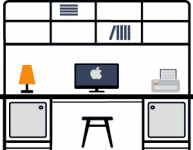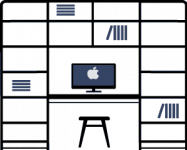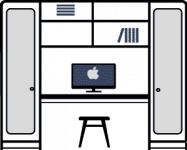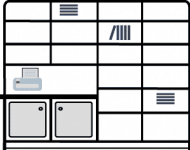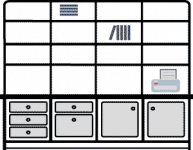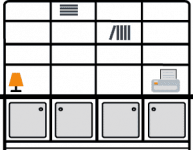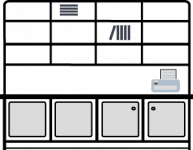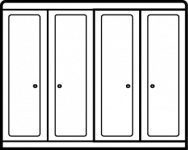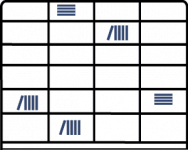 Oxford Fitted Home Office Furniture Ideas
Because everyone that requires a fitted home study has different tastes and requirements, the range of options available is broad and diverse.
For example, a self-employed architect that wishes to work from home will likely need a large surface area in order to physically draw up plans whereas a website developer will likely only need enough space for their computer.
Here are some of our favourite home office in Oxford ideas;
Traditional desk with lockable draws and desktop storage space.
Wrap-around desks for ease of access while working on multiple tasks.
Cubby hole and library style units for filing and books.
Integrated lockboxes and scratch resistant desktops.
Creating your ideal home office in Oxford doesn't need to be dull or mundane, there are so many exciting ideas and possibilities that could transform your office into a hotbed of creativity.
Look at our awards - best customer service 4 years running !
Oxford Home Office Furniture – Making Your Design
Get in contact with us today and we will discuss your ideas and book for one of our design technicians to attend your property and finalise the designs with you.
They will also take measurements to ensure that when we craft your home office furniture in our dedicated workshop that it fits into your office space. We prefer to create your furniture away from your home as this minimises disruption and allows you to concentrate on your work.
Once your furniture is ready, we will install it at a convenient time for you, allowing you to get to work quickly amongst your new custom-made home office furniture.
All our work is guaranteed and gets signed off with our seal of approval. Getting purpose-built home office furniture has never been as easy or as cost effective as it is now, so don't delay.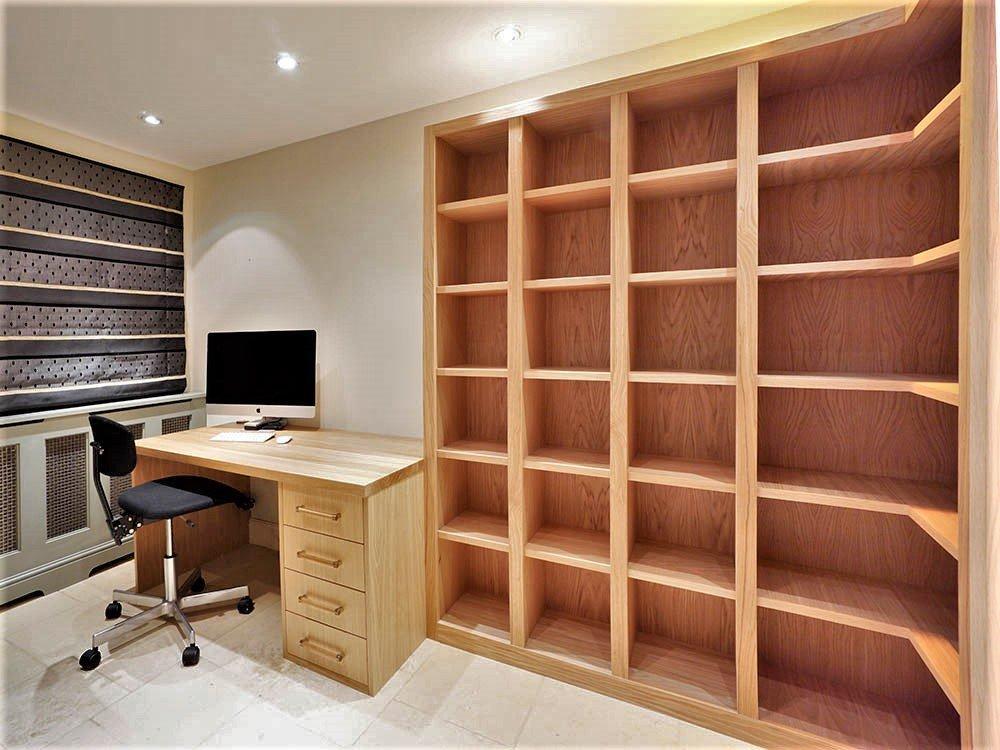 Designing a functional Bespoke Home Office
There are a raft of options available to incorporate in the design your home office,  thos this effect we have produces a simple guide.
The arrangement of your office will ultimately depend on the size and shape of your room. The aim is to organise your space as efficiently as possible by arranging everything within easy reach.
Choose us and you get....
5* Star Furniture & 5* Rated Service

Our custom-made fitted furniture is created with you in mind, we design and create all aspects of your bespoke made furniture that accentuate your living space.

Robustness​
All of our bespoke furniture is constructed using only strong and robust materials.

Pre-finished​
Pre-finished in your colour of choice in a special hard wearing protective lacquer. Means less disruption…

Fitted in only one day!​
Yes you read that right, Fitted in only one day! Why should you put up with any longer ?
Guaranteed​
We guarantee all of our work and only design and construct bespoke furniture to our high standards.
Get in contact with us today to discuss your ideas and we will give you a quotation FREE of charge with absolutely no obligation. Just fill out our Free Quote Form
We provide bespoke, High Quality Fitted Furniture at affordable rates.