Fitted Home Office Furniture in Beaconsfield
Having served the Beaconsfield community for several years we have noticed recently that the number of home office furniture requests has risen because more and more people are choosing self-employment or to work from home.
This surge in popularity has meant we have been inundated with home office fitting work and we would love to craft your home office for you. We are the number one provider for fitted home offices in Beaconsfield and can't wait to get stuck in and the craft furniture you need.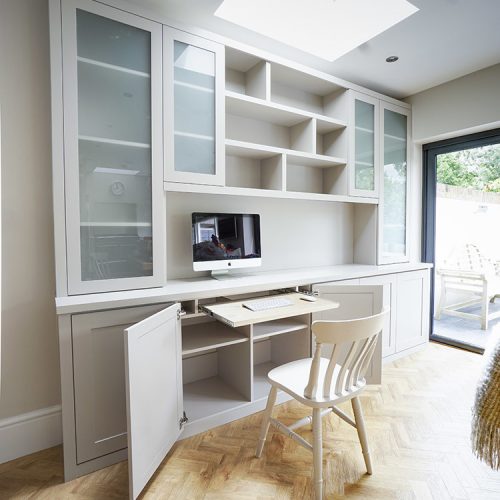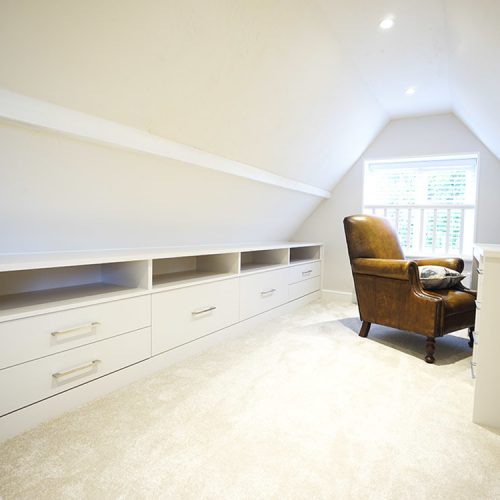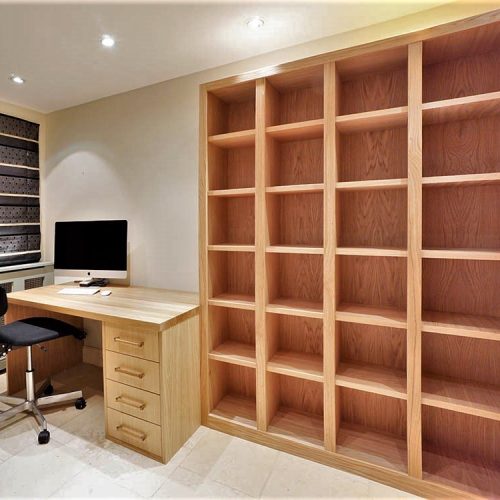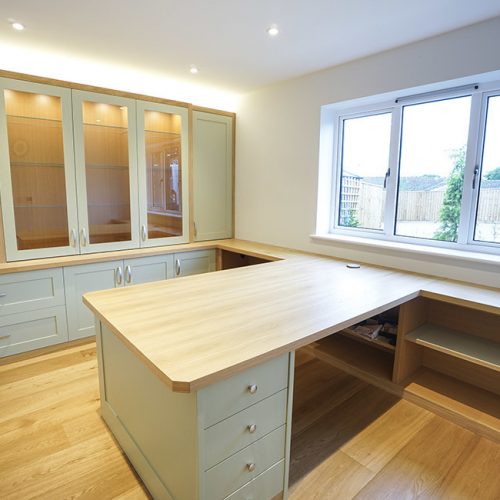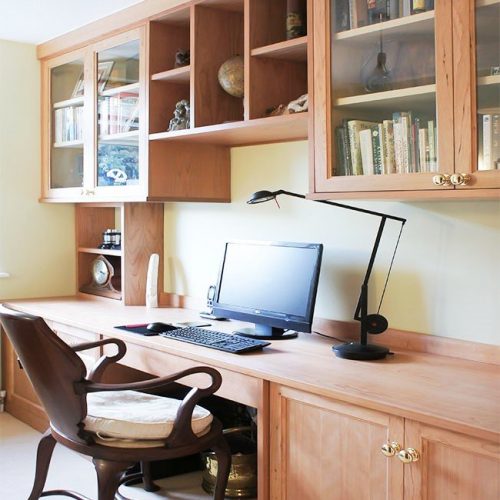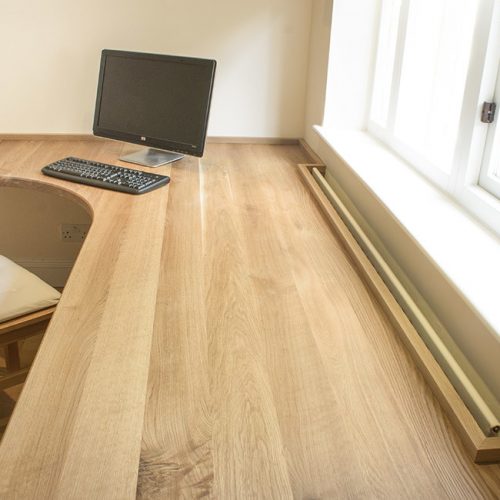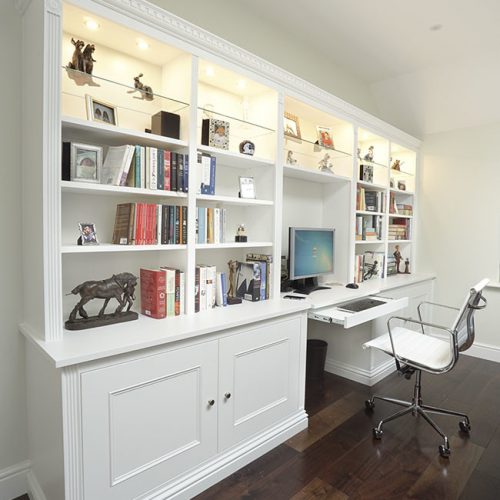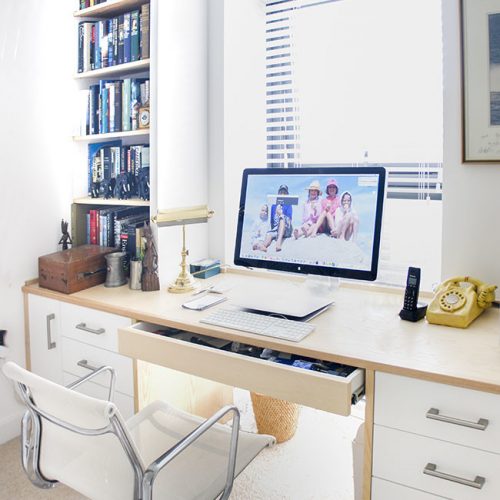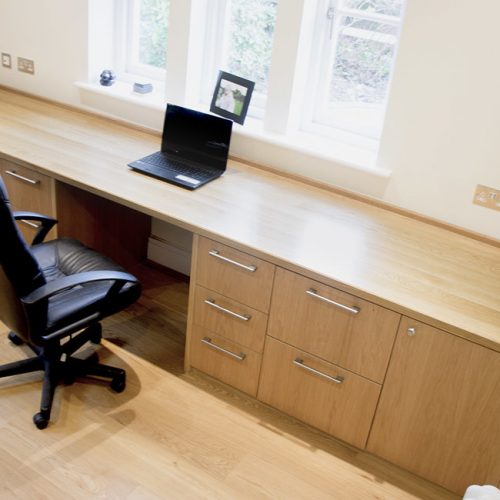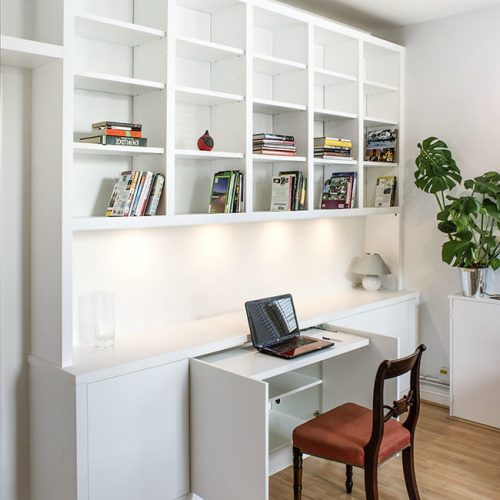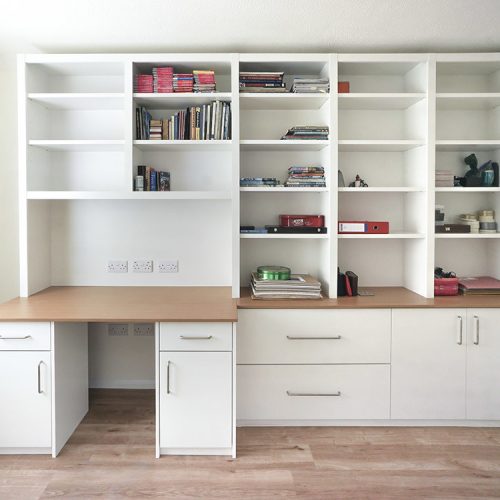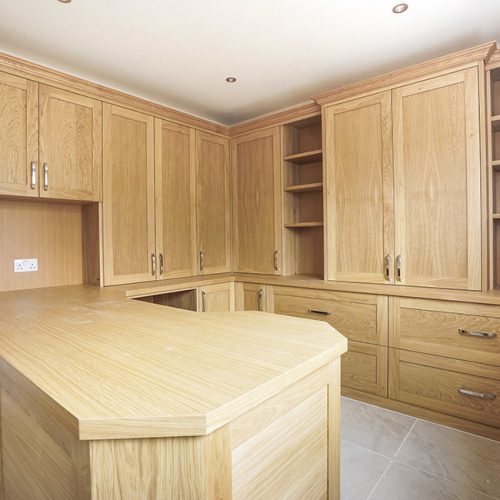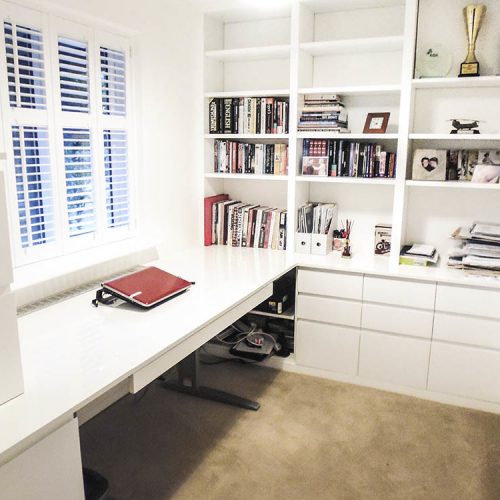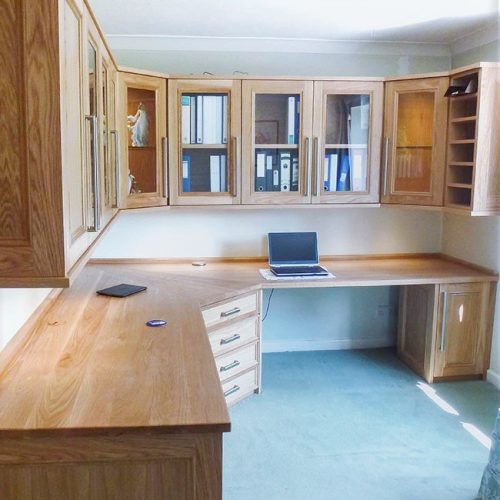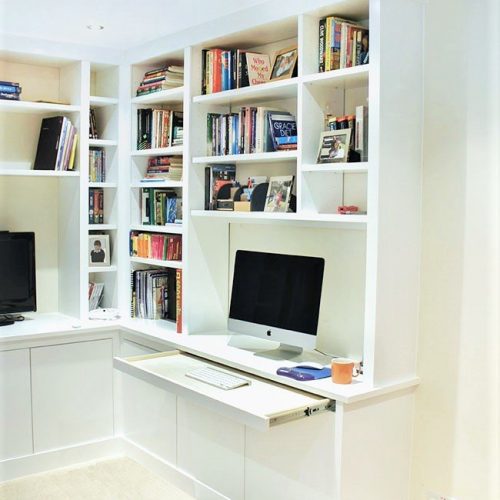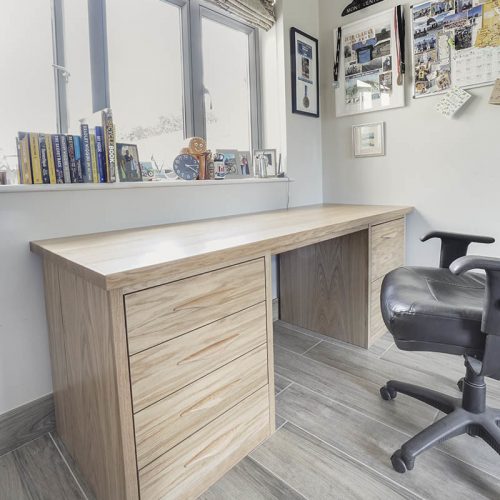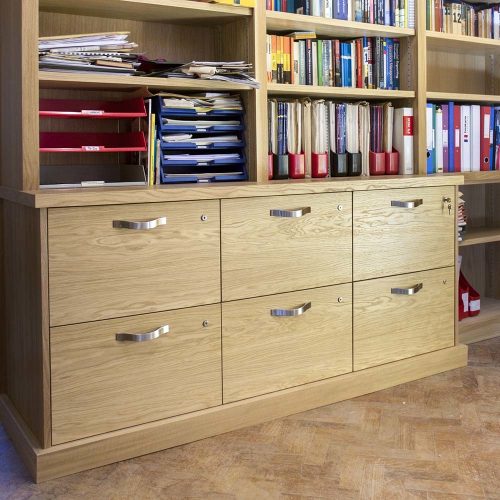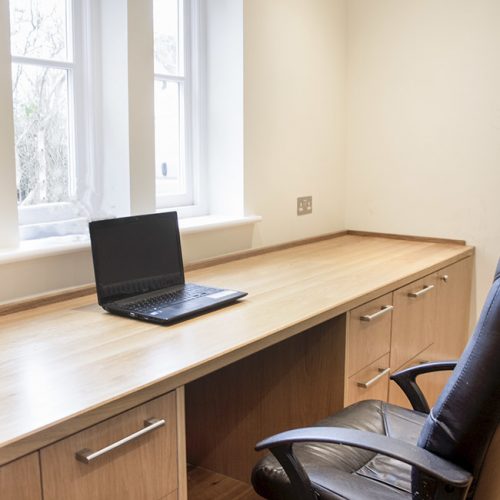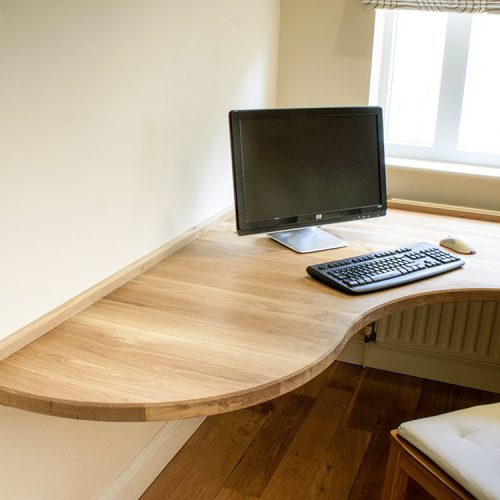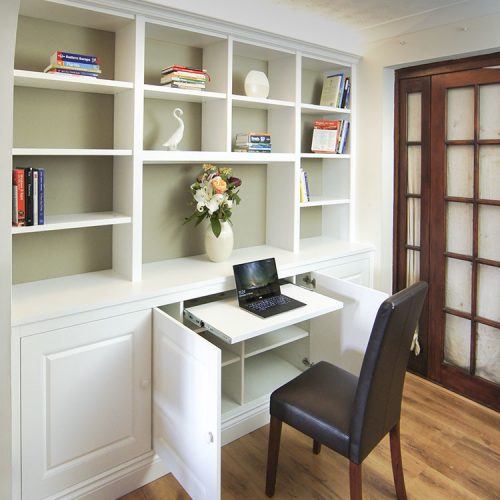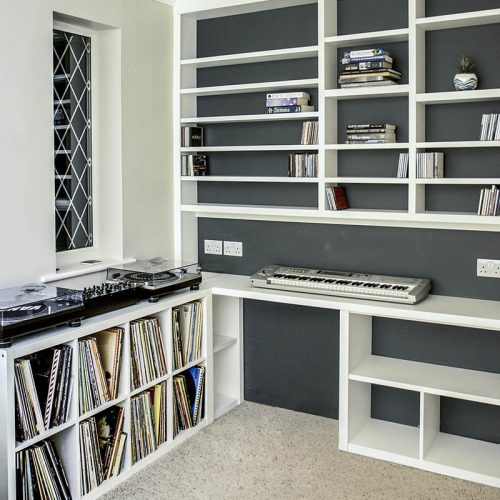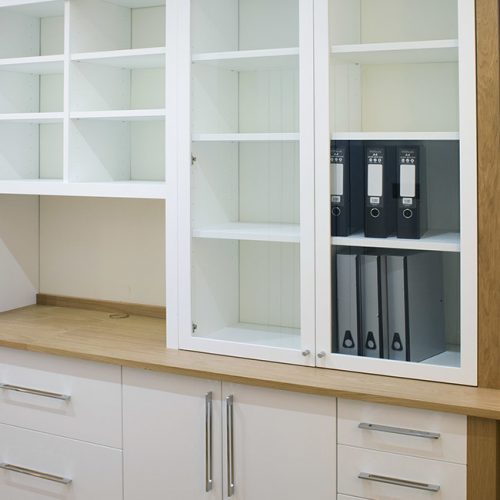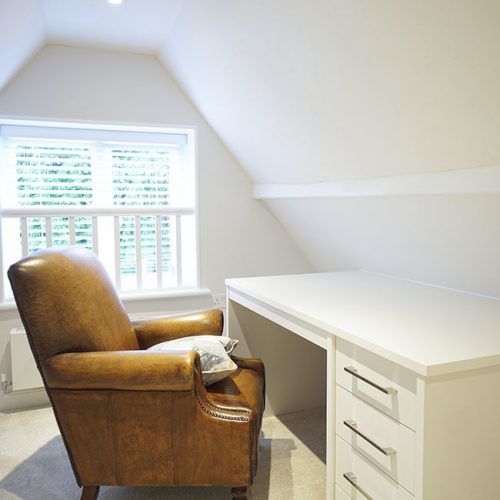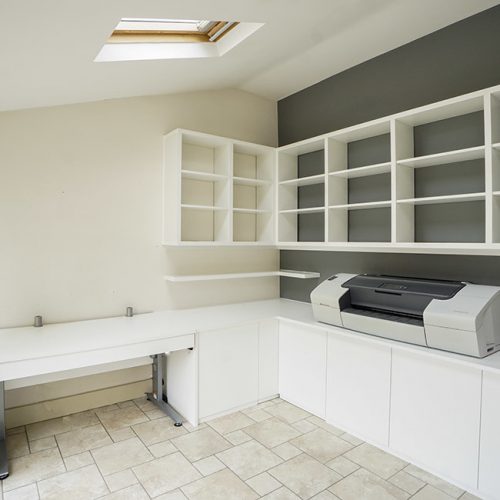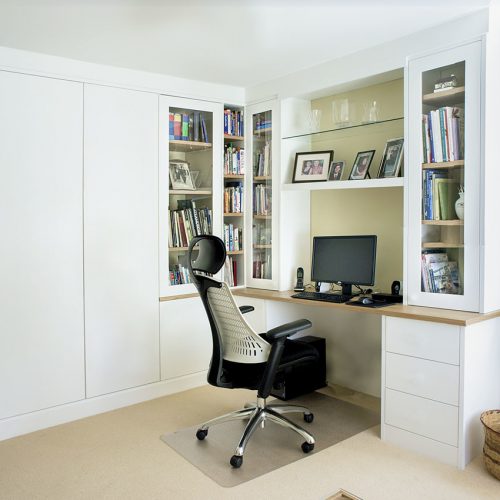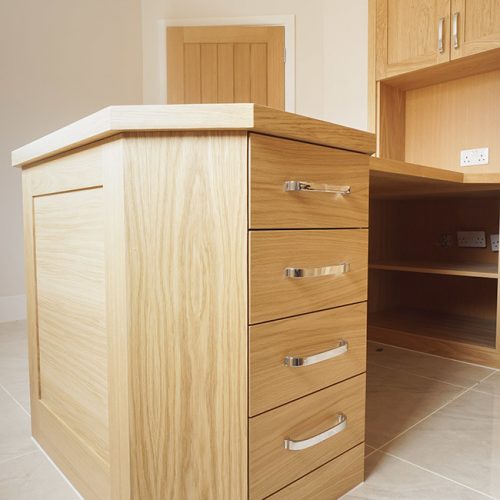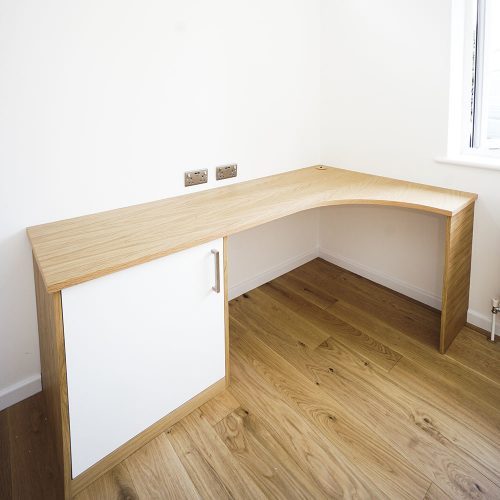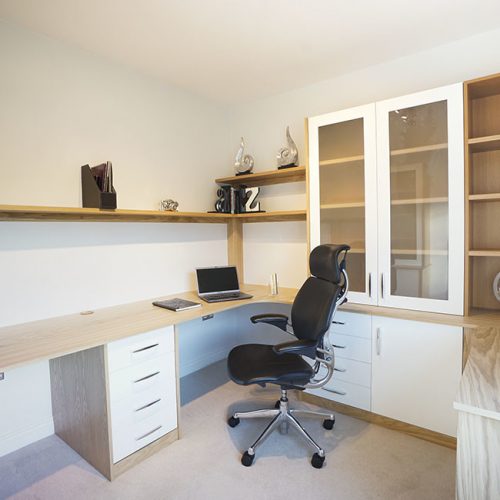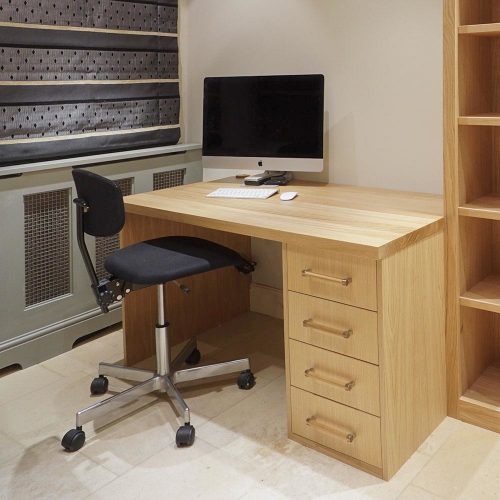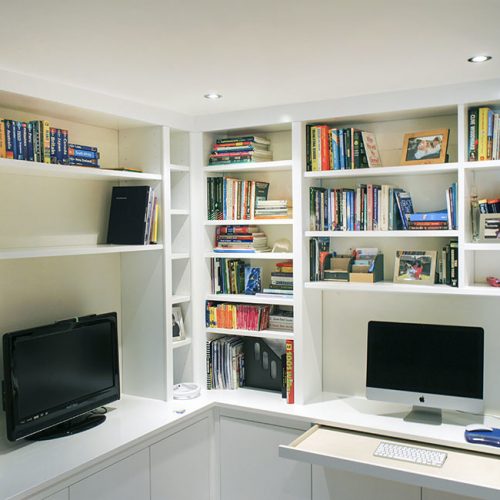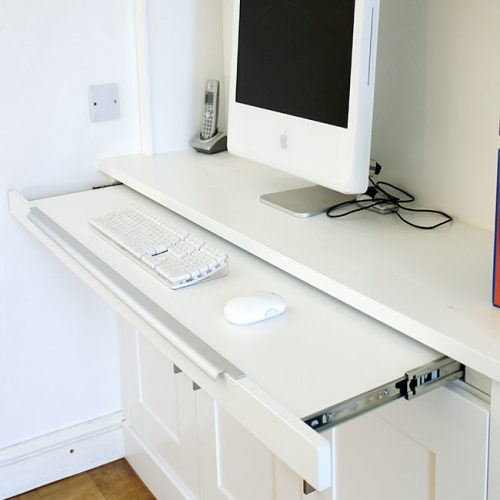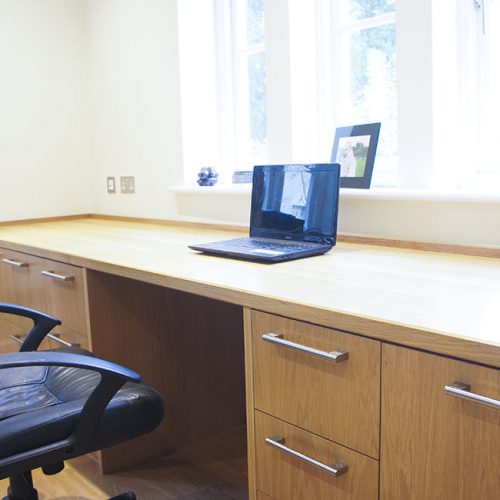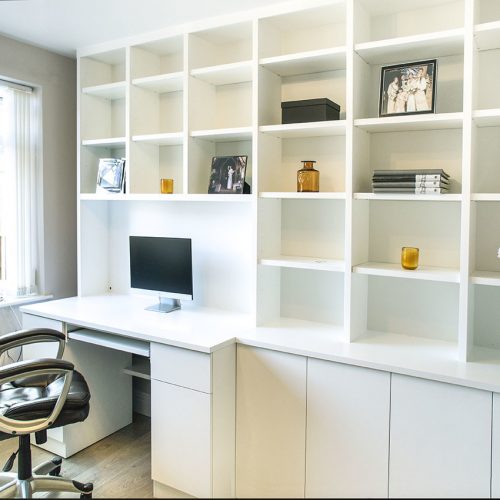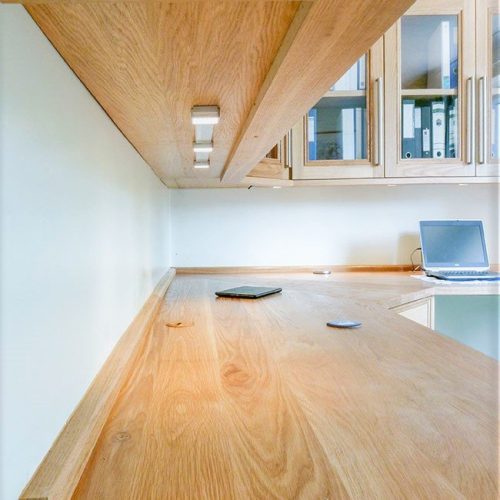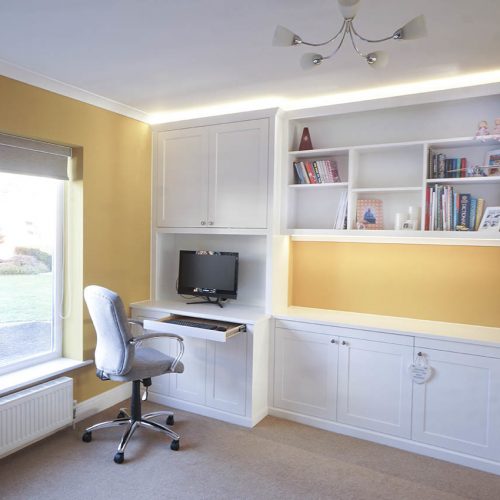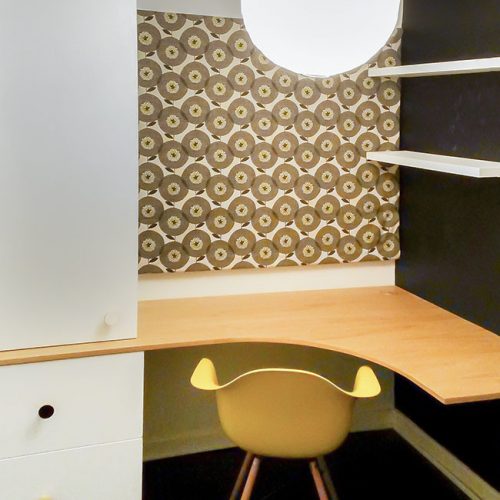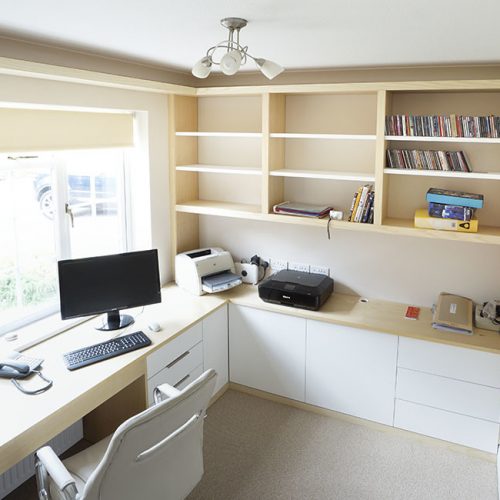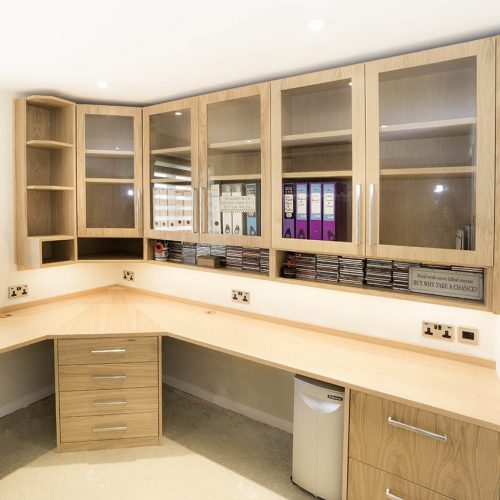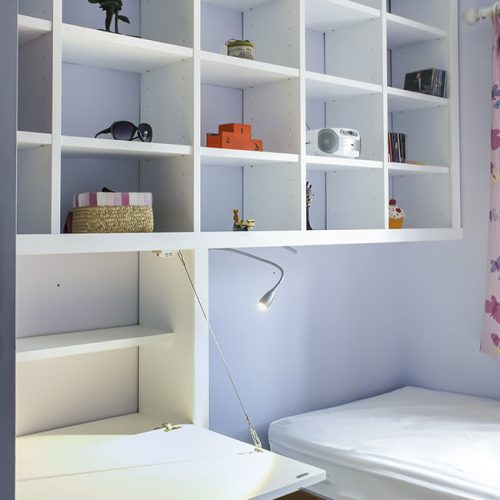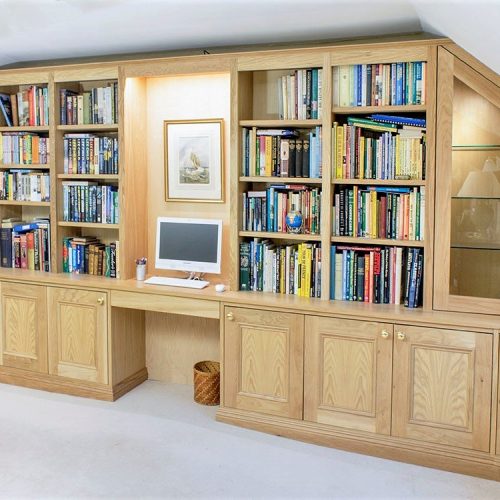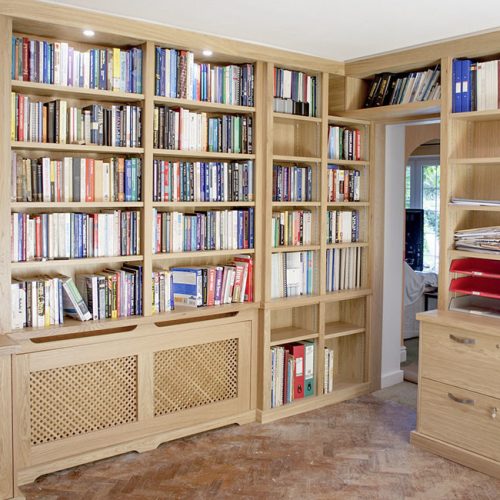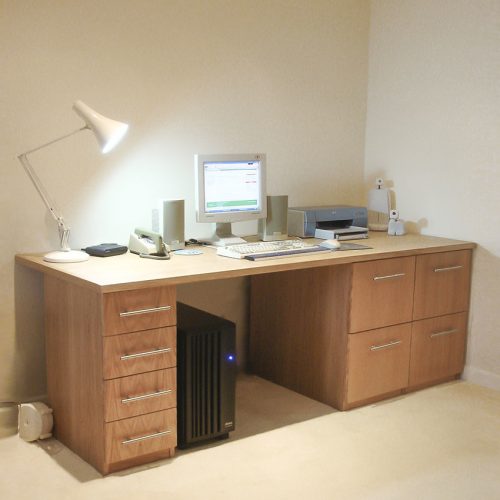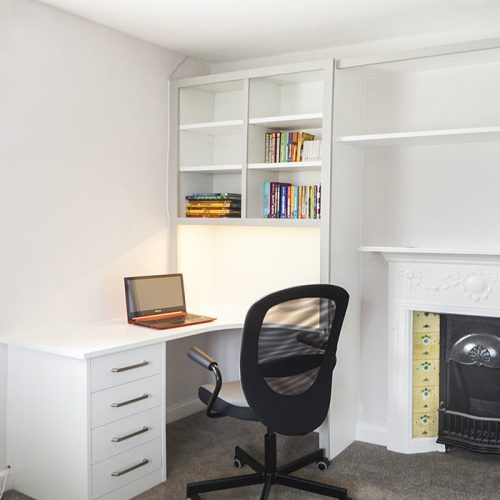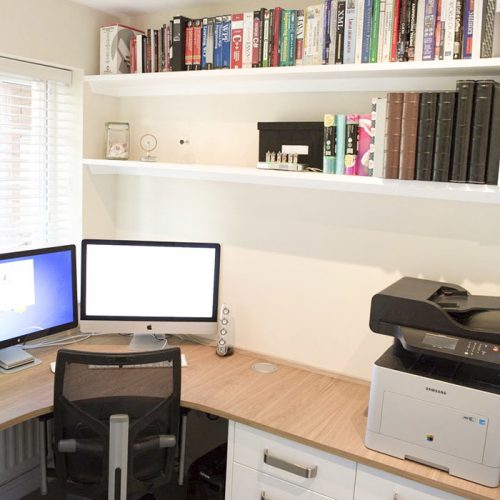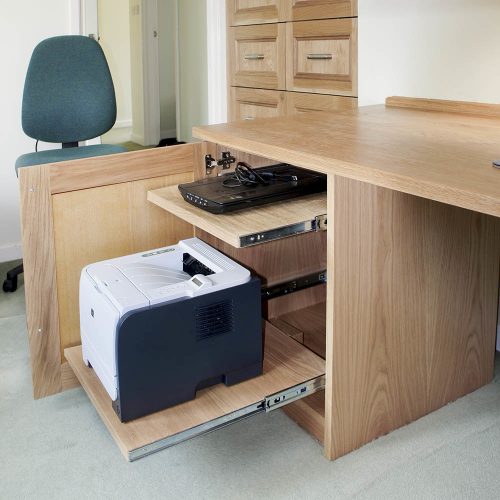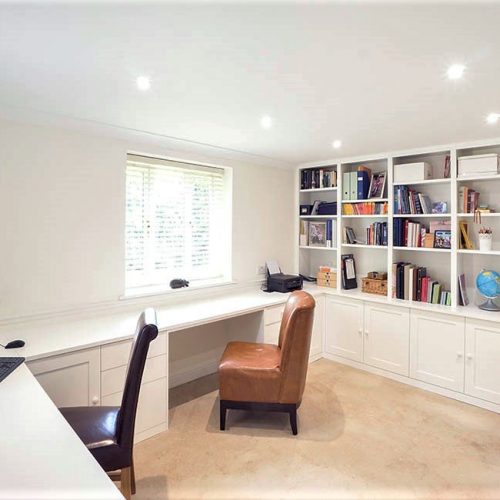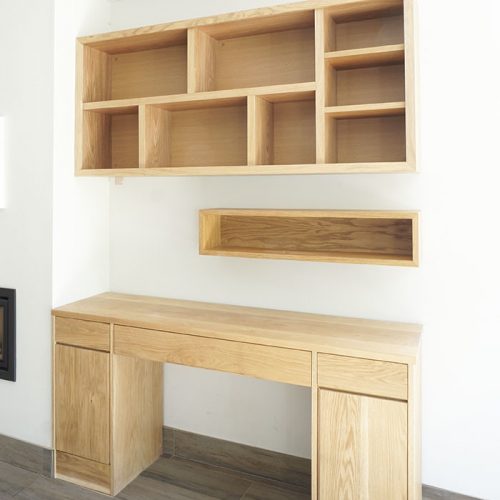 What is Fitted Home Office Furniture?
If you have been looking around online for ideas and inspiration, you might be a little confused about what home office furniture is as every company caters in a slightly different way.
In short as an umbrella term, it means any furniture that you would need to create a home office, in specific terms it means a fitted furniture home office often with a built-in or wrap around desk but sometimes with a free-standing matching desk.
As all home office solutions come in different shapes, sizes and packages, we believe you should craft your home office from the ground up with your specific needs and job in mind.
It is why no two Beaconsfield home offices are the same, because everyone has different needs and tastes.
Typical Fitted Home Office Furniture Designs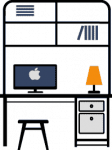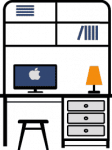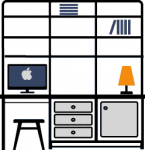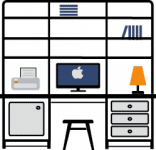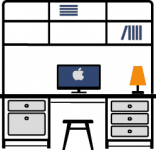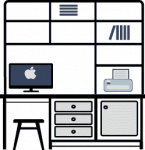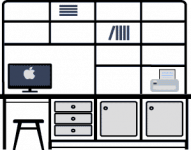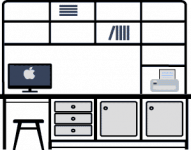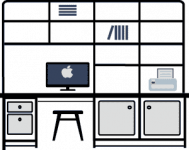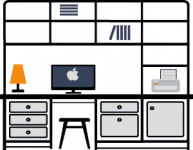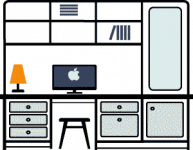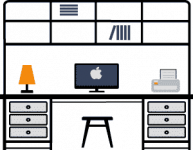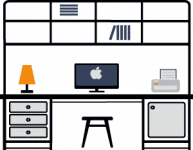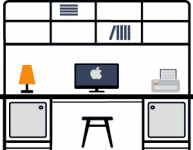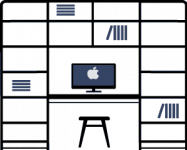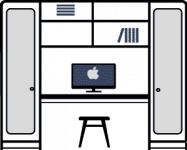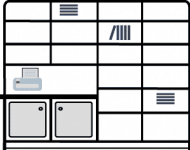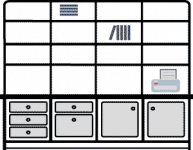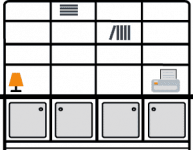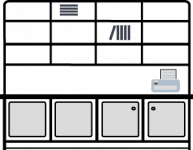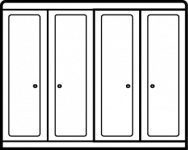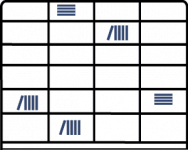 Beaconsfield Fitted Home Office Furniture Ideas
One of our favourite home office furniture solutions is an all in one built in storage and desk home office. These home offices normally feature corner or wall storage with a desk that extends outwards or wraps around. 
We do however also create bespoke freestanding desks that match your fitted furniture arrangement so make sure you discuss your needs with us. Our most popular requested features in Beaconsfield for home office furniture are;
Secure storage for confidential files.
Cubby holes for servers, printers, fax machines and scanners.
Scratch resistant surfaces and desks.
Library style shelving with display cabinets for accolades and awards.
As you can probably imagine, a home office is only really limited by the ideas you have and we can create the perfect working environment for you to stay on task and boost productivity.
Look at our awards - best customer service 4 years running !
Beaconsfield Home Office Furniture – Making Your Design
Click the link below, let us know what you're looking for and we will then book an appointment for a designer to attend your home and discuss in detail your home office desires.
We will then take important measurements to ensure everything we craft fits perfectly and set about handcrafting and building your fitted home office.
We believe in providing the highest quality finish and will always take a fraction longer than other fitted furniture makers because we want to make sure we take that extra bit of care to make your furniture robust, packed full of innovative storage and look fantastic. That wait is well worth it though as you can tell from our existing client reviews!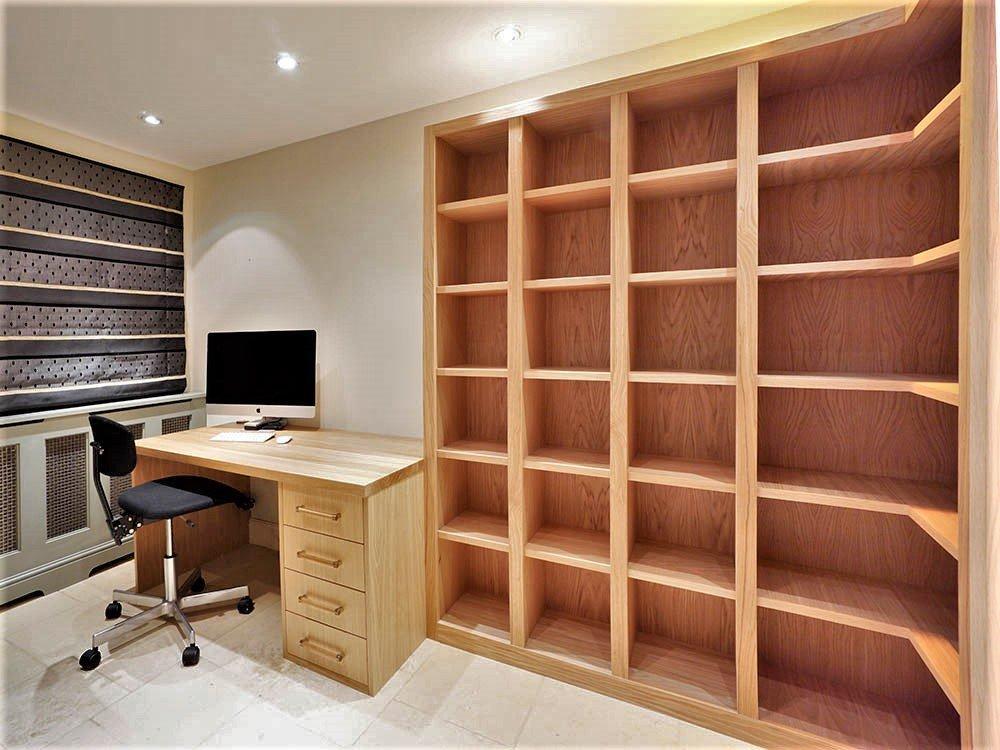 Designing a functional Bespoke Home Office
There are a raft of options available to incorporate in the design your home office,  thos this effect we have produces a simple guide.
The arrangement of your office will ultimately depend on the size and shape of your room. The aim is to organise your space as efficiently as possible by arranging everything within easy reach.
Choose us and you get....
5* Star Furniture & 5* Rated Service

Our custom-made fitted furniture is created with you in mind, we design and create all aspects of your bespoke made furniture that accentuate your living space.

Robustness​
All of our bespoke furniture is constructed using only strong and robust materials.

Pre-finished​
Pre-finished in your colour of choice in a special hard wearing protective lacquer. Means less disruption…

Fitted in only one day!​
Yes you read that right, Fitted in only one day! Why should you put up with any longer ?
Guaranteed​
We guarantee all of our work and only design and construct bespoke furniture to our high standards.
Get in contact with us today to discuss your ideas and we will give you a quotation FREE of charge with absolutely no obligation. Just fill out our Free Quote Form
We provide bespoke, High Quality Fitted Furniture at affordable rates.