Alcove Cupboards in Maidenhead
Custom made alcove cupboards are a fantastic way to bring life and much required storage space to your living room alcoves, or any other area that is less then functional.
Providing a great focal point in your room (especially to period homes) to display photos or ornaments, bespoke alcove cupboards can be used to reclaim any other unused areas that may otherwise be forgotten. We are so proud to serve Maidenhead and the surrounding areas.
Fully customised to any home in Maidenhead, they can be made with a specific function in mind, such as housing your sound system, or just to place a TV on the counter top.  Each design can be adapted in to stunning storage solutions that include Alcove bookcases, TV media centres, or just, a much needed storage solution.
The right design can brighten up your living space, provide great functional storage space, just where you need it.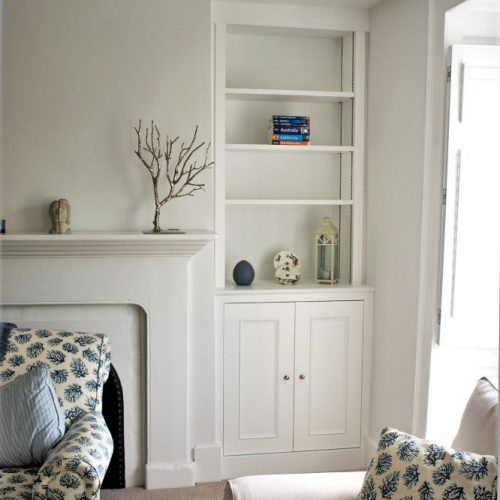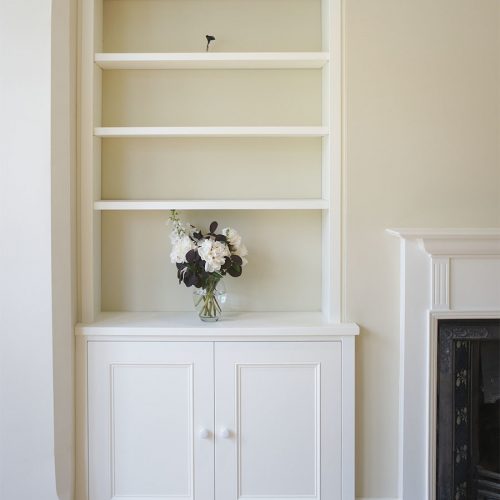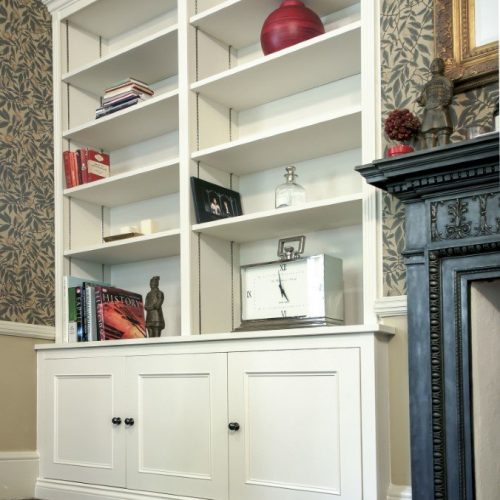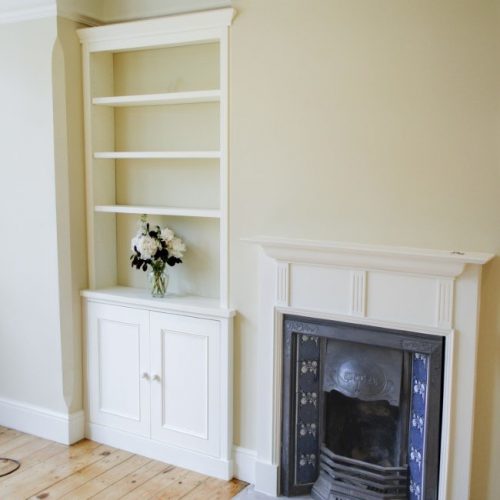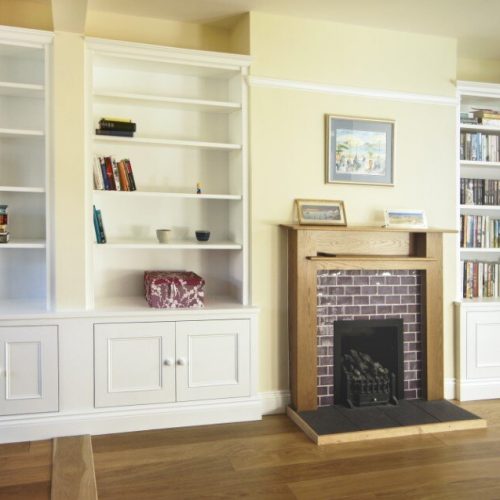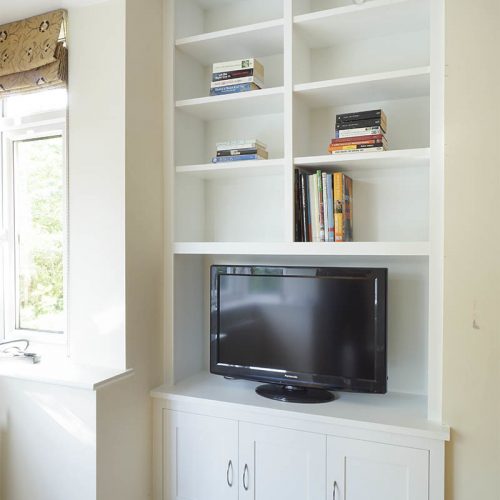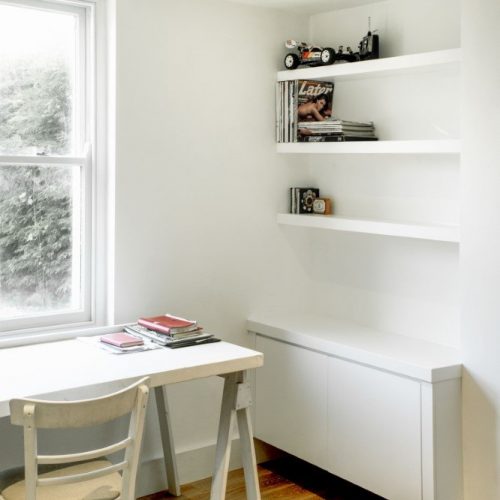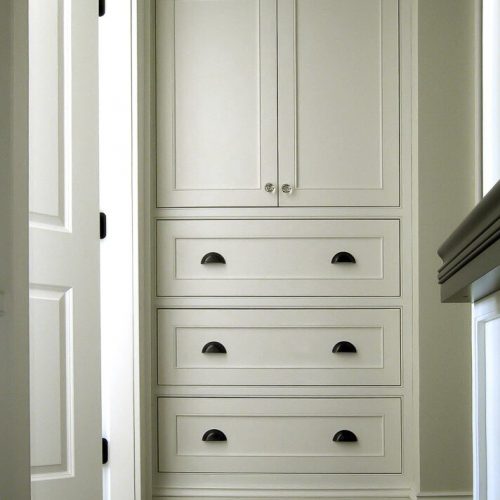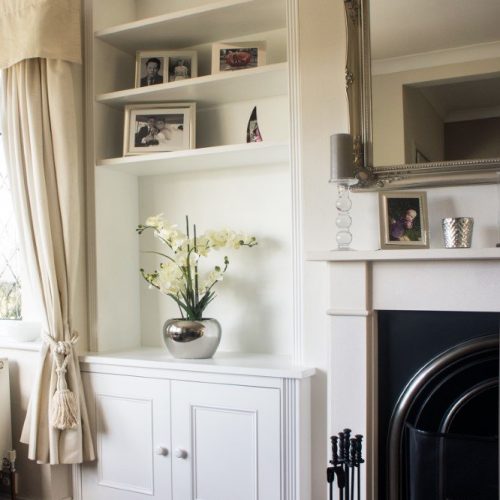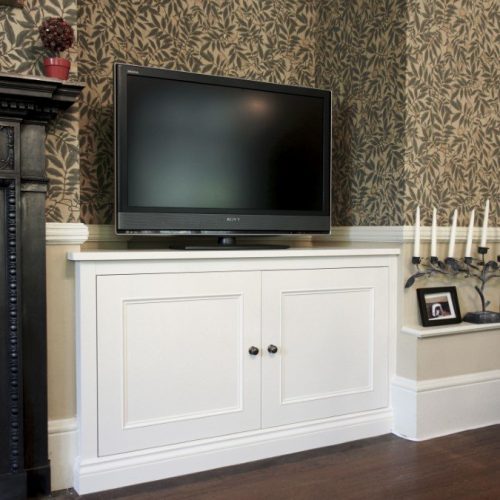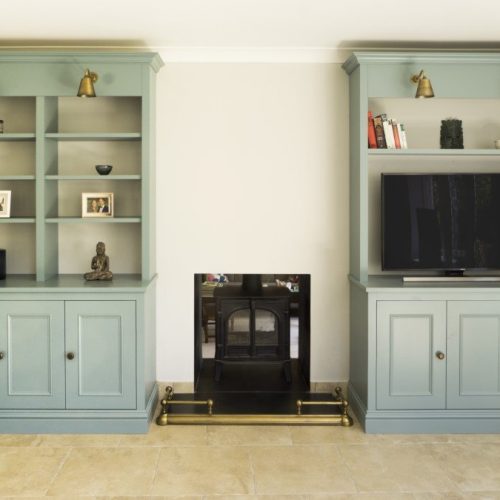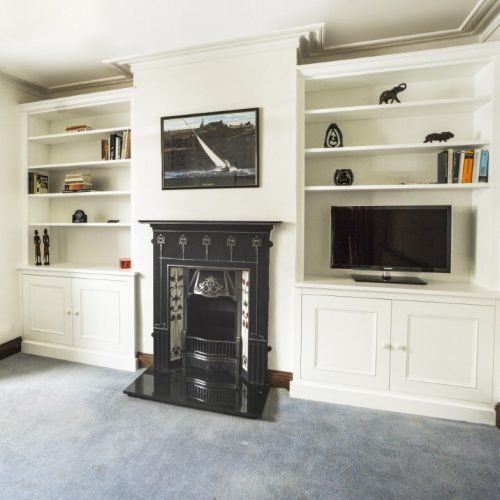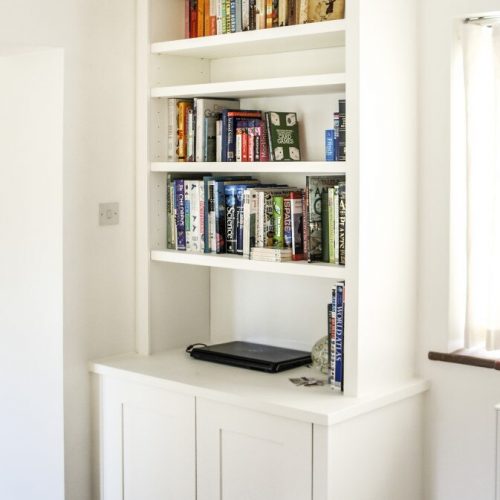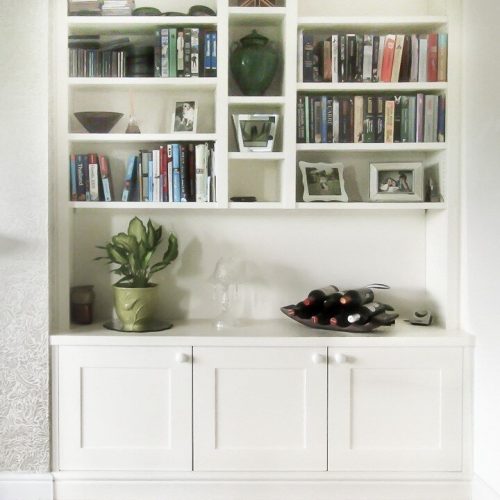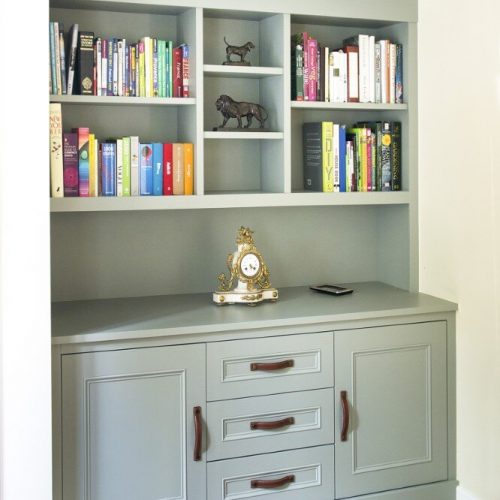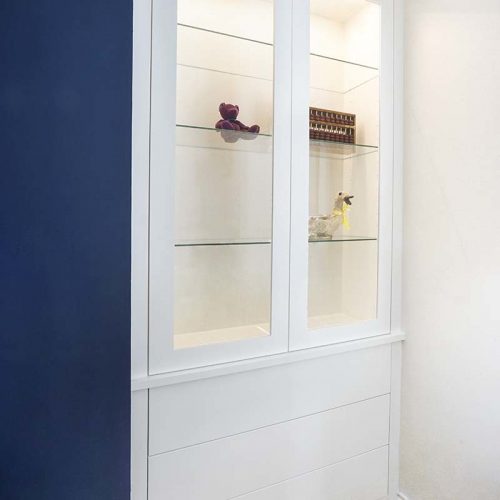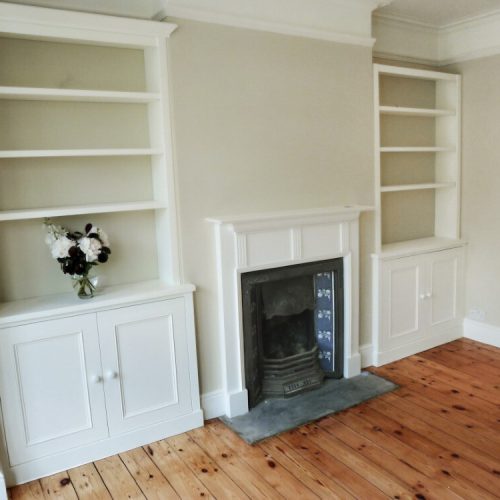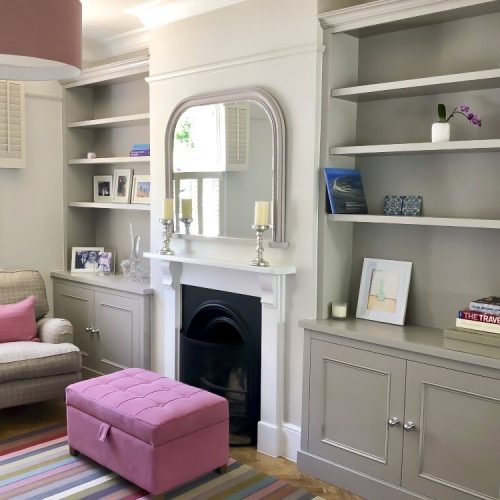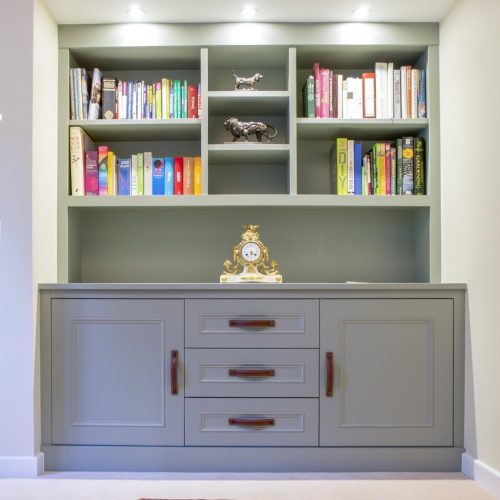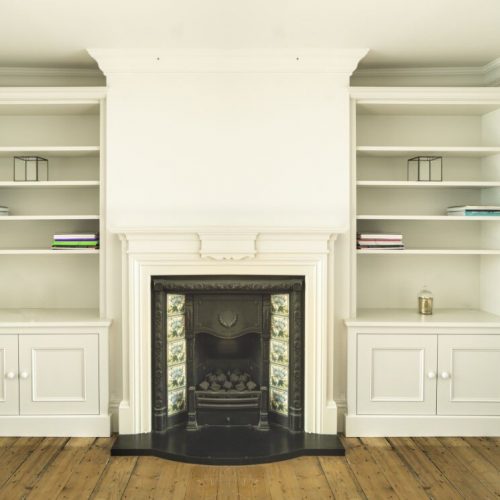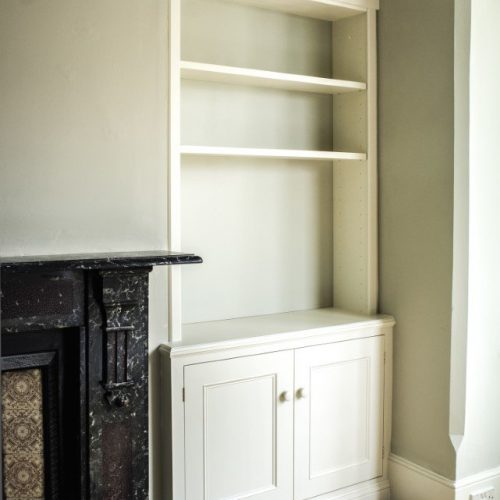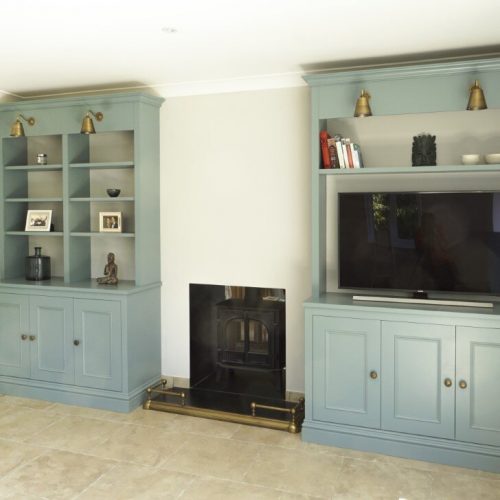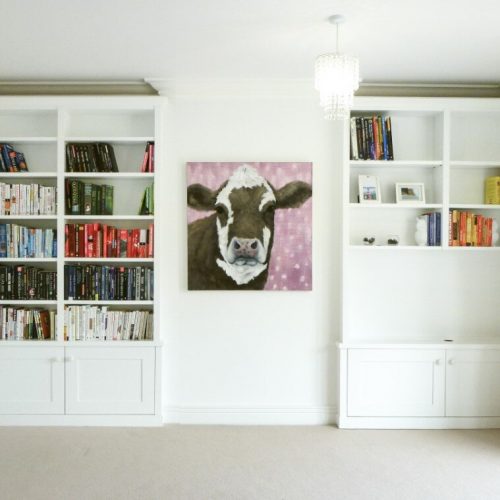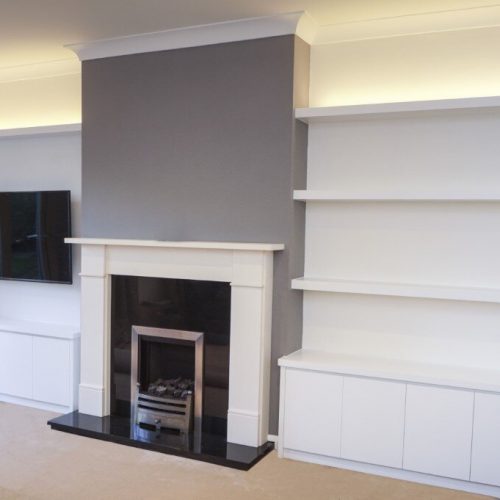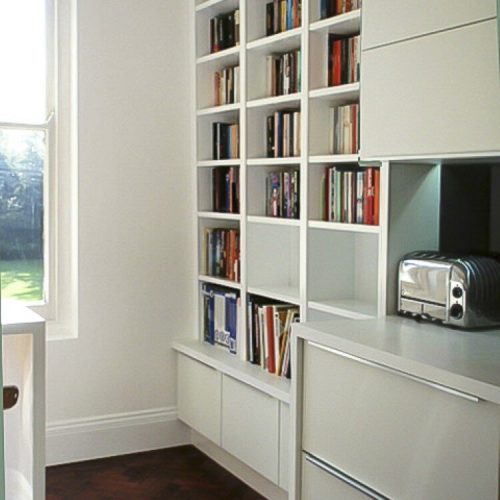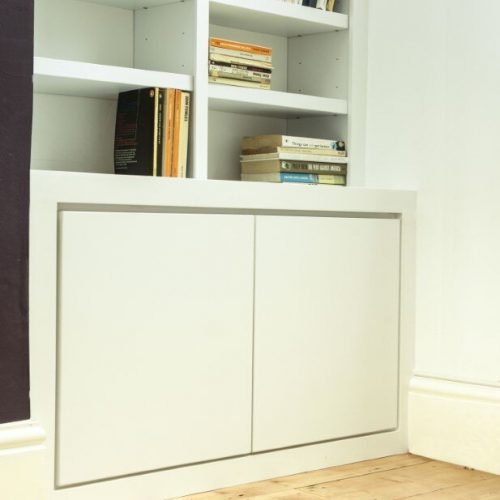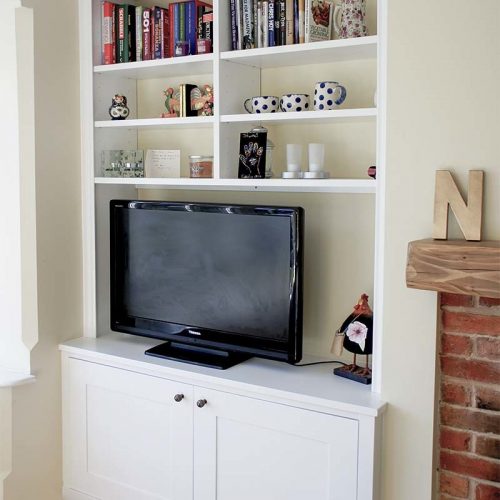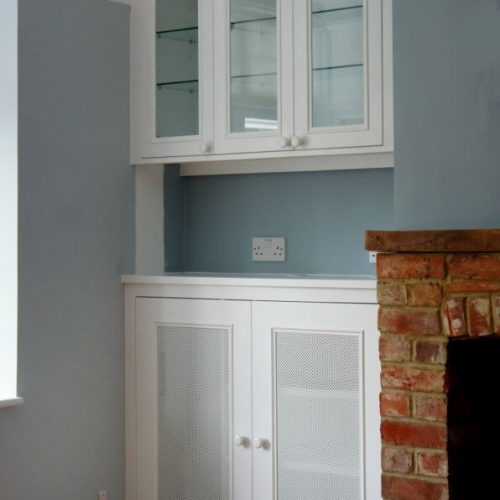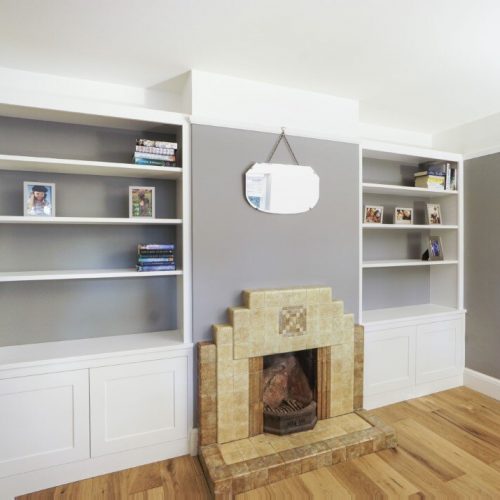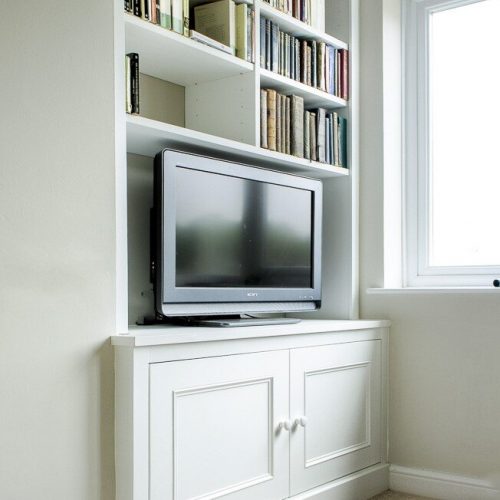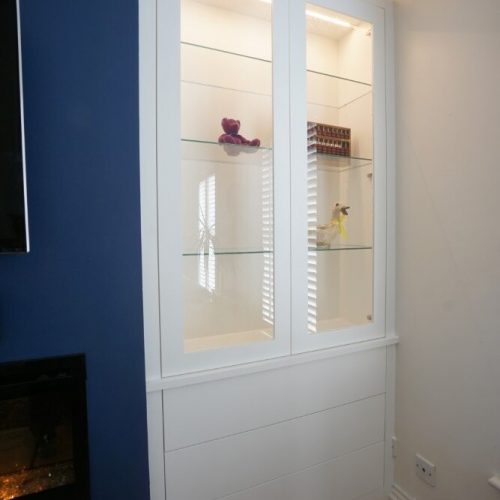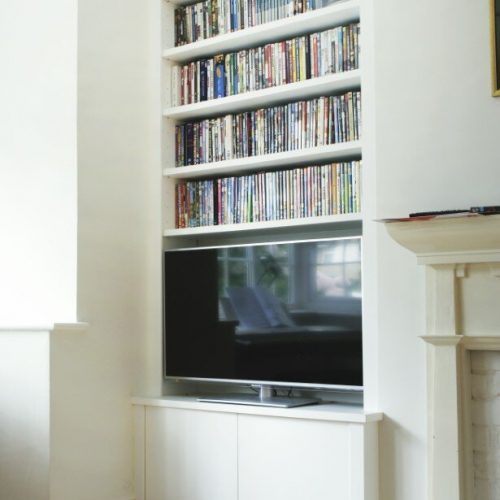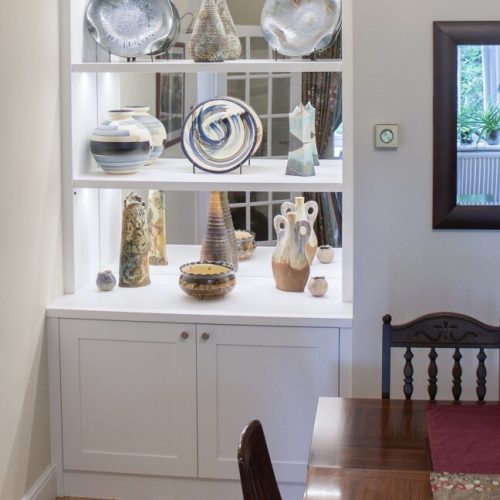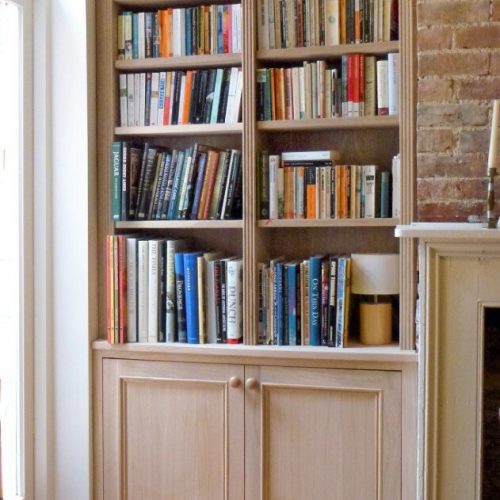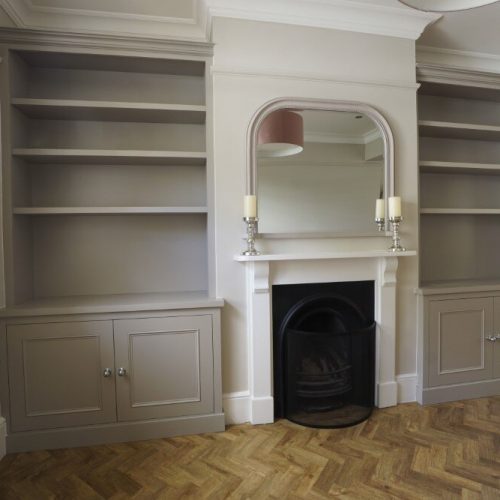 Alcove Cupboards in Maidenhead Homes
Custom made alcove cupboards instantly add style in the alcoves either side of your fireplace, which are installed in most period homes.
If you don't have a fireplace and alcoves, a false chimney breast can be created, and modern electric fire can easily be fitted to it. This always creates a feature in the room, adding much need focal point, and also creating two recessed alcoves, fitting Alcove cupboards and shelving in these  space look great.
Providing great storage, building cupboards in to alcoves create a really nice look to your home in Maidenhead. Adding shelves create an even more adaptable storage solution, where you can display photos or your extensive DVD collection.
With an alcove bookcase, or a bookcase over the built in cupboards, adjustable shelves can provide extra functionality, and be adaptable for the future.
Made to measure, they will provide you great storage spaces, that not only look great, will transform your home whilst be completely functional. That's three ticks for alcove cupboards
Maidenhead Alcove Cupboard – Timeless Design
Alcove cupboards are the perfect solution for cluttered areas, or dumping grounds in homes in Maidenhead, these spaces can become cluttered, until you find a good storage solution.
Cabinet units, drawers, shelves, cubby holes can be added to alcove cupboards. Something unique in design and designed to a specific style can also be easily be created.
All our alcove cupboards are of made from high quality and robust materials that are not only great to look at, but are built to last.
The exact available space that your house has will be considered and furniture would be accurate to the point. It will fit the space exactly according to the dimensions.
Tailor made to fit the available space, wall to wall or floor to ceiling, custom made furniture makes the best use of the available space.
Length up to - 1.3m wide (5 feet)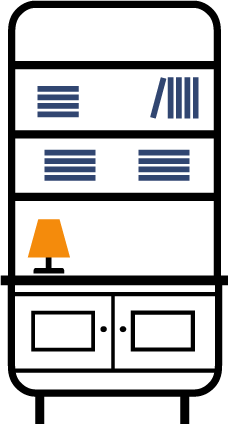 wide bookcase shelves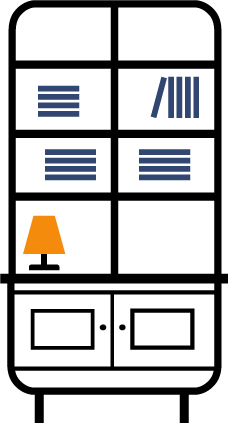 twin column bookcase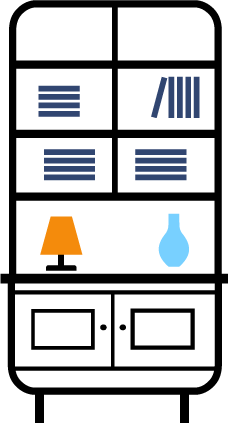 twin column with
display area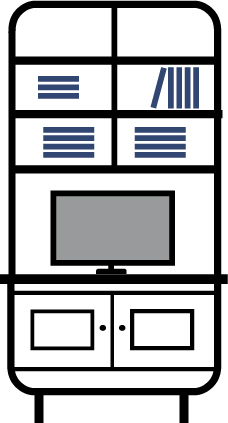 twin column with area for TV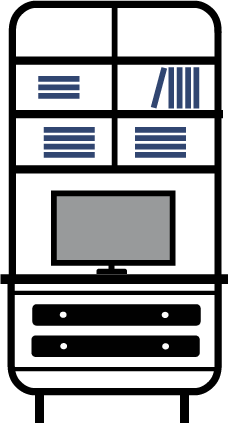 cupboard with drawers
Length over - 1.3m wide (5 feet)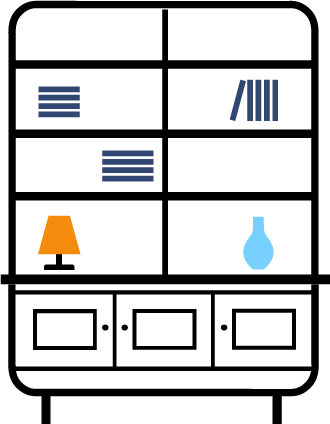 twin column bookcase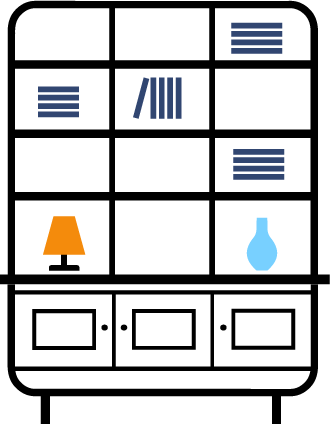 3 column bookcase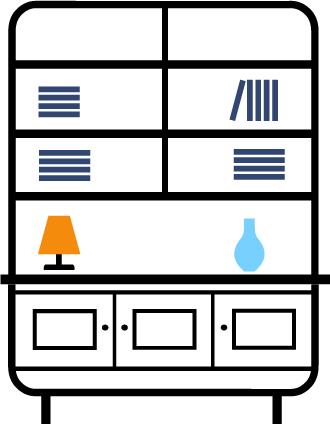 twin column with display area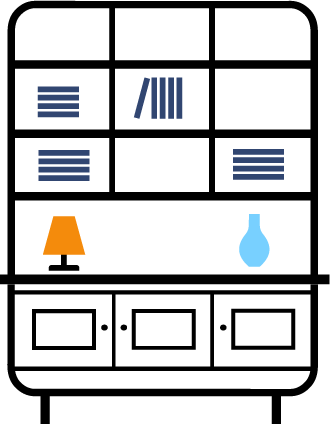 3 column with
display area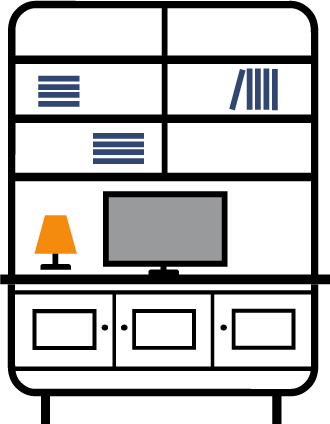 twin column with area for TV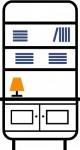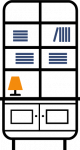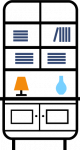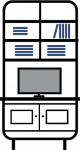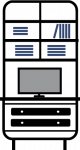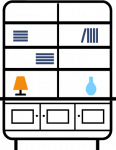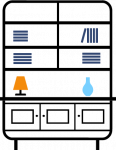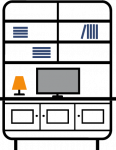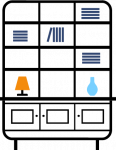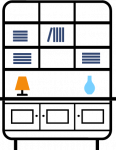 Maidenhead Alcove Cupboard Ideas
The beauty of hiring us to create your alcove cupboards in Maidenhead is that we will bespoke make your cupboards to provide you the best and most functional storage solution, together with matching your home style.
Many of our customers look to us to guide them through the alcove cupboard design process because there are so many wonderful options.
Here are our favourite Maidenhead alcove cupboard ideas;
Custom made cupboards to fit into any alcove or along straight walls.
Cupboards at the base with display shelving above.
Bespoke shelving units designed to house and display book and DVD collections.
Alcove entertainment centre storage for your DVD player, Skybox etc. with concealed wiring.
Cupboards and storage solutions for the clutter of children's toys.
Full range of colours, styles and materials so you can be assured of a perfect fit
Alcove back-lighting for further enhancement, and give your living space a crisp contemporary aesthetic
There are so many Maidenhead alcove cupboard variations we can design in your alcove cupboard project.
Choose us and you get....
5* Star Furniture & 5* Rated Service

Our custom-made fitted furniture is created with you in mind, we design and create all aspects of your bespoke made furniture that accentuate your living space.

Robustness​
All of our bespoke furniture is constructed using only strong and robust materials.

Pre-finished​
Pre-finished in your colour of choice in a special hard wearing protective lacquer. Means less disruption…

Fitted in only one day!​
Yes you read that right, Fitted in only one day! Why should you put up with any longer ?
Guaranteed​
We guarantee all of our work and only design and construct bespoke furniture to our high standards.
Get in contact with us today to discuss your ideas and we will give you a quotation FREE of charge with absolutely no obligation. Just fill out our Free Quote Form
We provide bespoke, High Quality Fitted Furniture at affordable rates.